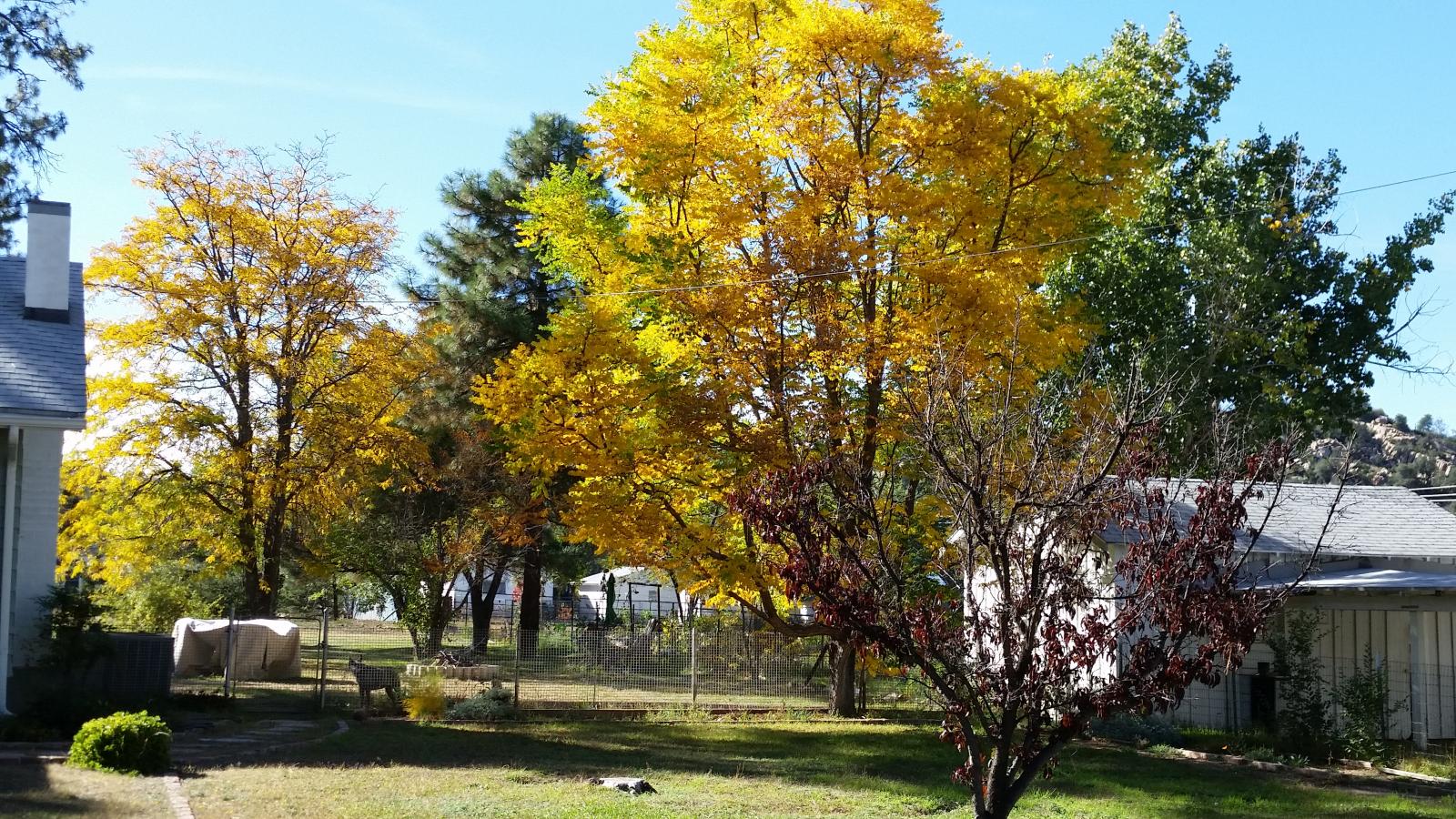 Yowzer! Driving Around Prescott Today Was a Real Treat!
Ok, I admit it… today I was feeling a bit glum. Well, that was BEFORE I ran a few errands and discovered just what a gorgeous fall day we Prescottonians were blessed with. It took me a lingering 5 minutes to drive my neighbor street (usually 1 minute) as I stopped, enjoyed the colors and decided I needed to share the beauty with you, so I snapped a few pics.
Before you know it, we will be in the midst of the cold settling in on Prescott and the leaves will turn brown making the beautiful fall show a thing of the past, at least for this year. So, that being said, I truly hope you too are able to STOP, SIT AWHILE AND ENJOY ALL THE FALL COLOR right here in our own backyard.
Funny, but last year my husband and I packed up for the day and headed up Highway 89 through Jerome and up to Flagstaff thinking we would be in for a wonderland of fall color, only to find out that the Prescott fall color show was better than the rest of Northern Arizona.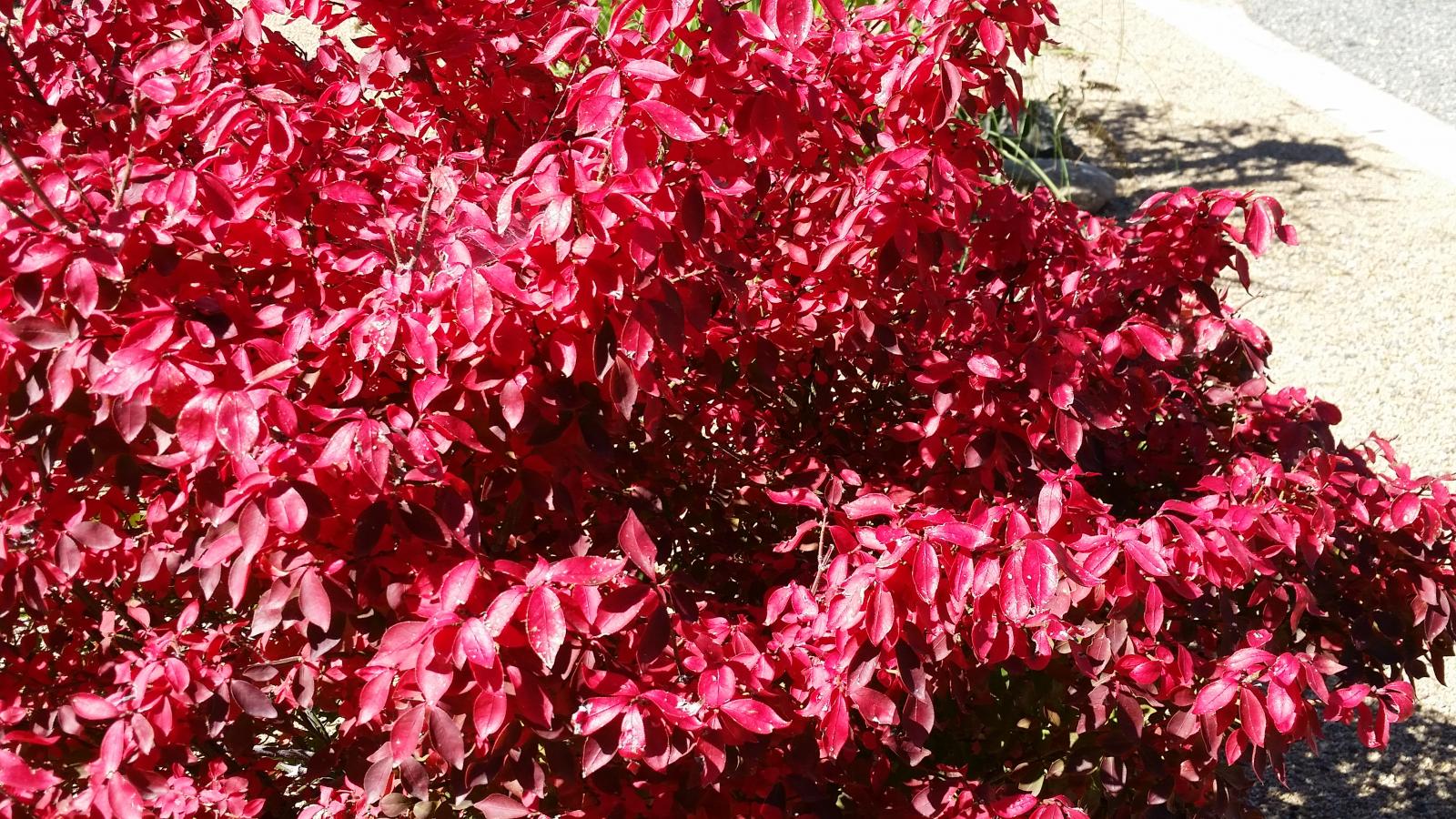 By the way, talking about vibrant colors, a little reminder for my friends and clients with area rugs. NOW's a great time to have your rugs cleaned. If it's been awhile, you can bet the rug's vibrant colors are being hidden under soil.
Want the colors to pop again like our fall trees?
Then it's time for my wonderful certified rug cleaners here at Arizona Oriental to spruce up your rugs so you can enjoy all the beautiful colored yarns again. Planning now will ensure your rugs are back home and ready for you for the holidays.
Let us help you get your home ready for company! Not only are we terrific at area rug soil removal, we also do an amazing job at animal urine odor removal too! Call us for more information on bringing back the beautiful colors in your rugs.
We serve Prescott, Prescott Valley, Sedona, Flagstaff, Verde Valley and most of Northern Arizona. You can reach me, Ruthie at 928-445-1718, visit our website at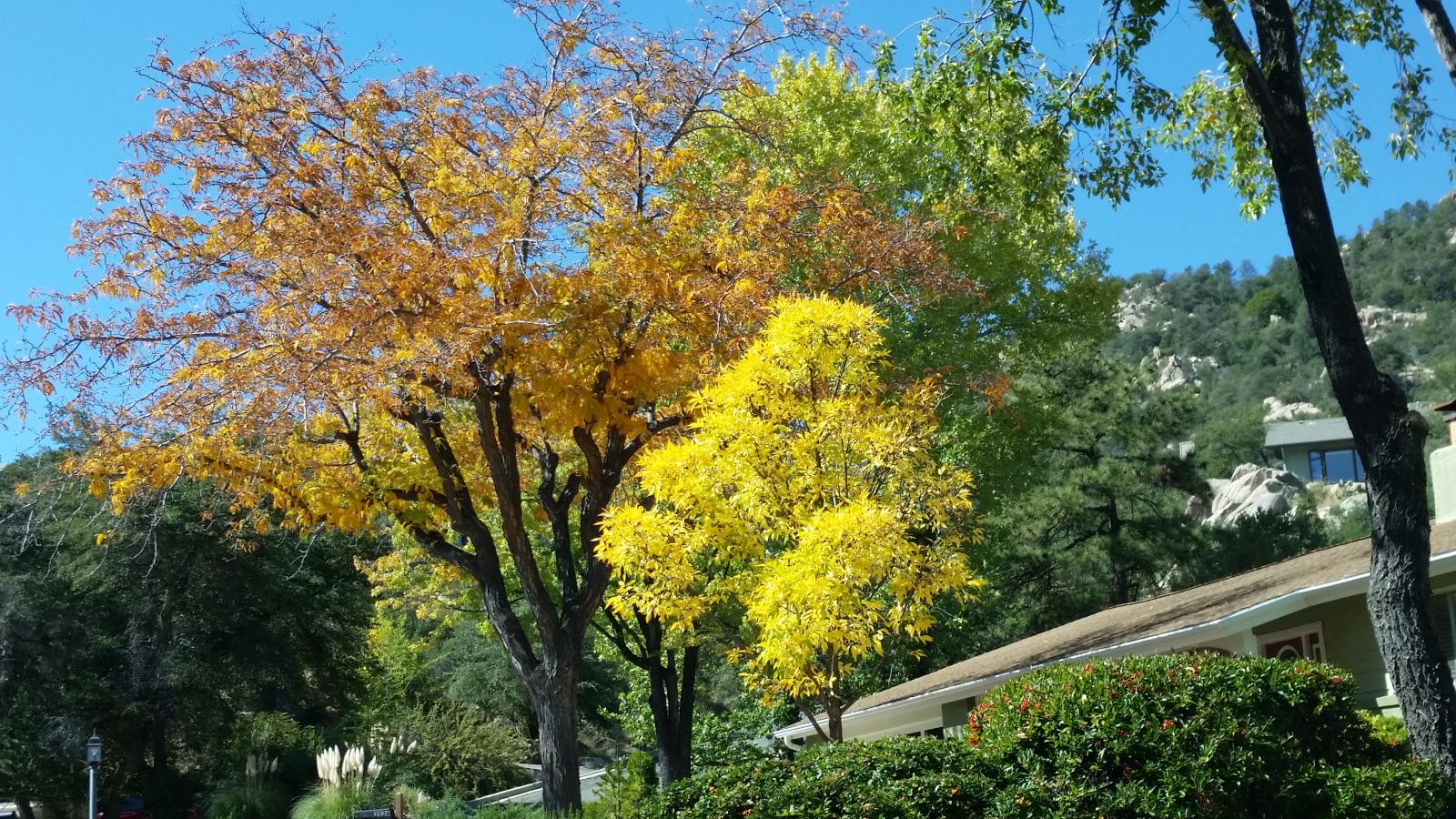 www.ArizonaOriental.com, or stop by Monday through Friday 10:00 am to 5:00 pm at our rug washing facility at 565 EZ Street, Prescott, AZ 86301 (pick-up and delivery is available).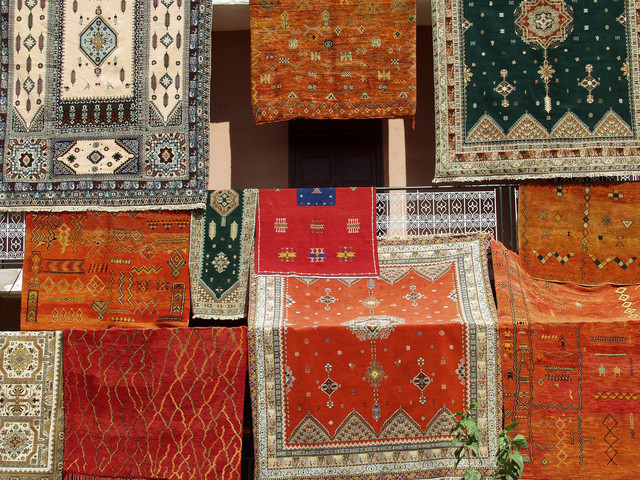 PROFESSIONALLY CLEANING RUGS POPS VIBRANT COLORS ONCE ENJOYED WHEN THE RUGS WERE NEW!

Get Your Rug's Vibrant Colors Back!

Get Your Rug's Vibrant Colors Back!