Why are rugs best cleaned in the summer? It's that time of year again, and instead of venturing outside in the sweltering heat, it's time to stay inside, where the air conditioner will keep us cool and comfortable.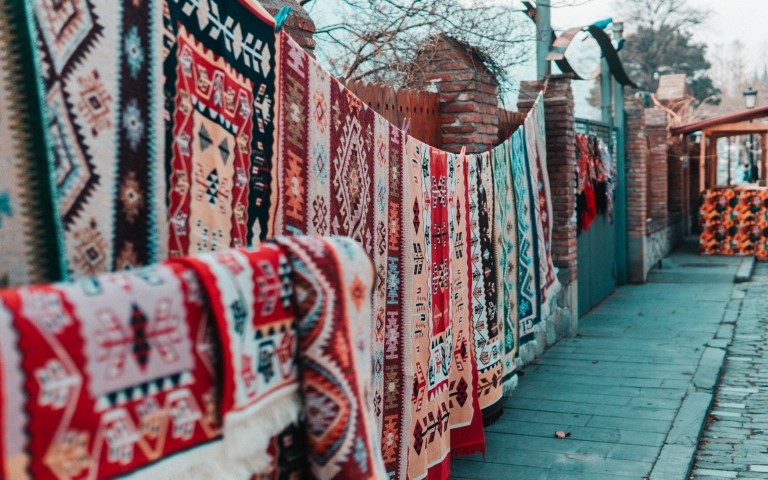 Hello, I'm Ruthie from Arizona Oriental & Specialty Rug Care in Prescott, Arizona
I can tell you from years of experience that this time of year is when we enjoy a surge in business because summer is the ideal time for homeowners to be without their area rugs on the floor.
Isn't it nice to walk around your home on excellent wood or tile floors this time of year? Therefore, use those cool floors while taking excellent care of your area rug.
To remove any dry soil, sweat, pet dander, pollen, and whatever else life leaves on your rug, area rugs need and deserve regular cleaning (like spills). All these things should be professionally cleaned by a Prescott area rug cleaning business regularly because they damage your rug's delicate strands.
Take Care of Your Rugs with Arizona Oriental
At Arizona Oriental, we take pleasure in offering top-notch customer service and giving our clients brand-new, spotless rugs.
At Arizona Oriental, we employ a thorough cleaning method to eliminate everything that shouldn't be on your rugs, including mud, coffee spills, and even animal feces. But, of course, the best time to clean your rugs while lounging on your cool flooring is during the summer.
When the cool fall and winter months roll around, you'll have a nice, just cleaned rug to curl up on!
Where To Find Affordable Prescott Rug Cleaning Professional
Finding a beautiful rug at an affordable price is often a delightful experience, but don't allow a low price to fool you into buying something that will cost you more difficulty than it's worth, like a stunning wool or silk rug!
Whether you have rugs that have been in your home for years or are brand new to you, Arizona Oriental & Specialty Rug Care will help you with any cleaning or repair needs. Visit us in person or call us if you have any queries about the used area rug you recently bought.
Till next time, enjoy your beautiful art for your floor, and remember, a clean rug is a rug that can last you a lifetime!
Before searching for professional rug cleaning, contact Arizona Oriental & Specialty Rug Care in Prescott or fill in the compact form for a direct reply.
You can also check out our customer reviews from Birdeye and Yellow Pages
Arizona Oriental & Specialty Rug Care serves Prescott, Prescott Valley, Sedona, Flagstaff, and many Northern Arizona areas. We meet the highest standards in professional cleaning of area rugs, with rug wash specialists having earned the highest training, including certification as WOOL SAFE FIBRE CARE SPECIALISTS through the WOOLSAFE ORGANISATION. Such extraordinary certification ensures our client's area rugs receive the highest quality care.
Call us for more information on area rug vacuuming tips and tricks at 928-445-1718, visit our website at www.ArizonaOriental.com, or stop by Monday through Friday from 10:00 am to 4:00 pm at our rug washing facility at 565 EZ Street, Prescott, AZ 86301 (pickup and delivery also available). 07-14-2020

Fill in for a fast response