Are you considering cleaning your rugs at home? While it may seem like a cost-effective solution, there are several reasons why professional rug cleaning is a better choice.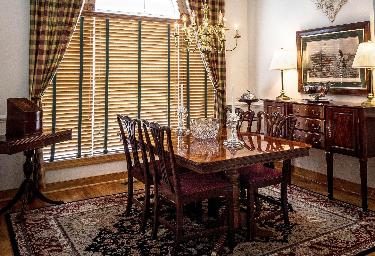 Hello there, everyone. It's a couple of days past the New year, and it's Ruthie from Arizona Oriental & Specialty Rug Care. Wishing you all the best!
One of the most significant risks of cleaning your rugs is the potential for damaging them. Without the proper equipment and knowledge, it's easy to shrink, fade, or otherwise harm your carpets accidentally. On the other hand, professional rug cleaners have the experience and tools to clean your rugs safely and effectively without causing any damage.
Incomplete cleaning When DIY Rug Cleaning
DIY rug cleaning often leaves dirt, dust, and other contaminants that can harm your health.
Professional rug cleaners have the necessary equipment and techniques to thoroughly clean and extract dirt from deep within the fibers of your rugs. This ensures that your carpets are spotless and free of any harmful substances.
Timesaving With Professional Rug Cleaners
Cleaning rugs can be time-consuming, especially if you have multiple or large-area rugs. Save yourself the hassle and let the professionals handle it.
With professional rug cleaning, you can have your rugs cleaned and back in place in no time, leaving you free to focus on other tasks.
Where To Get Rugs Cleaned Properly In Prescott Valley?
Don't risk damaging your rugs or missing out on a thorough cleaning. Contact Arizona Oriental in Prescott, AZ, for professional rug cleaning services. Our team of skilled cleaners will make your rugs look and feel new in no time.
Ready to get your Oriental rugs cleaned properly? Contact Arizona Oriental today to schedule your appointment and bring new life to your beloved rugs, or fill in the compact form below for a direct reply.
You can also check our customer reviews from Birdeye and Yellow Pages
Arizona Oriental & Specialty Rug Care serves Prescott, Prescott Valley, Prescott, Flagstaff, and much of the Northern Arizona areas.
We meet the highest standards in professional cleaning of area rugs with rug wash specialists, having earned the highest training, including certification as WOOLSAFE FIBRE CARE SPECIALISTS through the WOOLSAFE ORGANIZATION. Such extraordinary certification ensures our client's area rugs receive the highest quality care.
Call us for more information on area rug pads at 928-445-1718, visit our website at www.ArizonaOriental.com, or stop by Monday through Friday 10:00 am to 4:00 pm at our rug washing facility at 565 EZ Street, Prescott, AZ 86301 (pickup and delivery also available). 07-14-2020

Fill In For A Quick Response