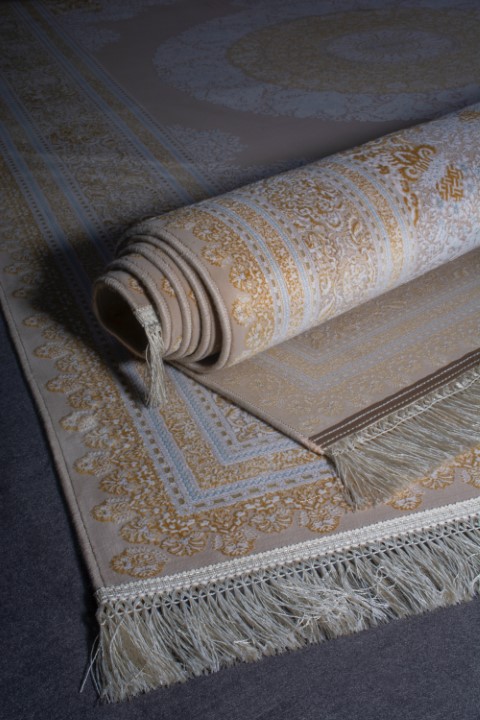 Have you noticed an unusual rubbery odor emanating from your rug? You might wonder what could cause this perplexing smell. You're not alone in this experience. We, Arizona Oriental & Specialty Rug Care, in Prescott, AZ, are here to provide expert insights and solutions for area rug cleaning and maintenance.
Identifying the Source
The rubber smell in your rug could be attributed to several factors, including:
Backing Material: Some rugs come with a rubber or latex backing, which provides a grip and prevents slipping on hard floors. Over time, the backing material may break down, releasing a distinct rubber odor.
Underlay or Rug Pad: If you're using a rug pad or underlay beneath your rug, it may contain rubber components. These materials can emit a rubbery smell, especially if they have aged or deteriorated.
Chemical Treatments: Certain chemical treatments or finishes applied to rugs can release odors that resemble rubber. This can occur when the rug has been treated with specific dyes, stain-resistant coatings, or other chemical solutions.
The Importance of Rug Cleaning
While the rubber smell in your rug may be bothersome, it's crucial to address the underlying issue promptly. Regular rug cleaning not only eliminates unpleasant odors but also ensures a clean and healthy living environment.
Neglecting proper rug maintenance can lead to the accumulation of dirt, allergens, and bacteria, compromising the air quality in your home and potentially causing health issues.
Professional Oriental Rug Cleaning Services
At Arizona Oriental & Specialty Rug Care, we specialize in professional oriental rug cleaning, offering comprehensive solutions to restore the beauty and freshness of your rugs. Our experienced rug cleaners use advanced techniques and state-of-the-art equipment to deliver exceptional results.
When you entrust us with your rug cleaning, we begin with a thorough inspection to identify any issues, including the source of the rubber smell. Our cleaning process is tailored to the needs of your rug, ensuring the removal of dirt, dust, stains, and odors. We handle delicate fibers and use gentle cleaning agents to safeguard the integrity of your rug while effectively eliminating unpleasant smells.
Maintaining a Fresh-Smelling Rug
Besides professional cleaning, there are steps you can take to maintain a fresh-smelling rug:
Proper Ventilation: Allow fresh air to circulate in the room by opening windows or using fans. Good ventilation helps dissipate odors.
Regular Vacuuming: Vacuum your rug frequently to remove dirt, dust, and debris that can contribute to odors. Pay attention to the rug's backing and the area beneath it.
Avoid Moisture: Moisture can exacerbate odors, so it's essential to keep your rug dry. Promptly address spills and stains to prevent moisture absorption.
Contact Us for a Free consultation.
If the rubber smell in your rug persists or if you require professional area rug cleaning services, don't hesitate to contact Arizona Oriental & Specialty Rug Care in Prescott, AZ. Our dedicated team is committed to delivering exceptional service and ensuring your rugs are fresh, clean, and odor-free.
Contact us now and experience the exceptional rug cleaning services we offer in Prescott, AZ. Trust the professionals at Arizona Oriental & Specialty Rug Care to deliver impeccable results every time.
Trust the experts at Arizona Oriental & Specialty Rug Care to handle your rug cleaning needs in Prescott, AZ.
You can also check out our customer reviews from Birdeye and Yellow Pages
Arizona Oriental & Specialty Rug Care serves Prescott, Prescott Valley, Sedona, Flagstaff, and many Northern Arizona areas. We meet the highest standards in professional cleaning of area rugs, with rug wash specialists having earned the highest training, including certification as WOOL SAFE FIBRE CARE SPECIALISTS through the WOOLSAFE ORGANISATION. Such extraordinary certification ensures our client's area rugs receive the highest quality care.
Call us for more information on area rug vacuuming tips and tricks at 928-445-1718, visit our website at www.ArizonaOriental.com, or stop by Monday through Friday from 10:00 am to 4:00 pm at our rug washing facility at 565 EZ Street, Prescott, AZ 86301 (pickup and delivery also available).

Fill in for a Direct Response