Wet rugs from shoes, boots, or pet paws can produce an unpleasant odor.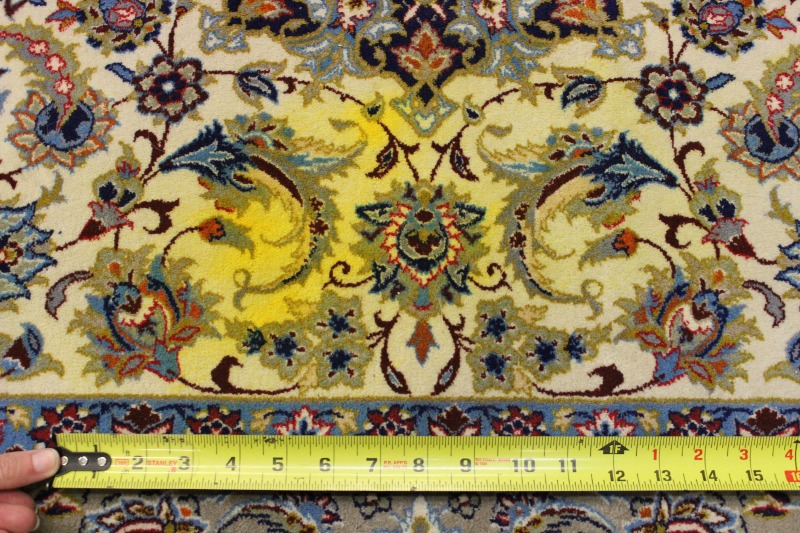 Hi there! It's Ruthie from Arizona Oriental & Specialty Rug Care from Prescott, AZ.
There are, however, other possibilities. For instance, it may be your pets since they find your rug the most convenient spot for discharging themselves.
Like you, Arizona Oriental & Specialty Rug Care sees a decrease in the number of rugs they need to clean in the spring and early summer because of the prevalence of urine stains.
The client rugs take on a musty odor when there is heavy or monsoon rain. Visitors from further afield often come to town to escape the heat, if only for a little while. We get many calls from customers needing rug cleaning since we are the go-to local rug cleaning experts in Prescott.
There is a slight odor from the urine at first. Because of its acidic pH, it gives off an odorous appearance. If you have a rug, though, use it to soak up as much water as possible so that you can continue your day.
Why Pet Urine Ruins Rugs
The urine salt crystals' pungent stench will dissipate as they dry. As a result, you might not see them for a while. Urine stinks because bacteria in the air produce ammonia while digesting urine. This increases the pee spot's alkalinity and intensifies the odor it emits.
There's a deluge of rain all at once, and the humidity is through the roof. Urine salt crystals absorb the water and the gas, amplifying the odors because of the high humidity.
Though unpleasant to the nose, urine performs other purposes as well.
For this reason, urine should be avoided on rug fibers.

When combined with other substances, the colors lose their stability and bleed.

Fading of color.

The precursor of dry rot, a weakening of rug strands.

Your rug will dry rot, causing it to crack, shred, and develop holes.

Pack full of bacteria and germs: The prevalence of bacteria and germs in rugs is well-documented.
Urine odors show your rug needs to be cleaned, which is unpleasant news. However, you may locate decaying or moldy pee if you look for it, even if it doesn't smell.
How To Find Area Rug Cleaning in Prescott
The professionals at Arizona Oriental & Specialty Rug Treatment in Prescott, Arizona, are experts at removing urine salt crystals and revitalizing rugs so that they look new. Our one-of-a-kind treatments neutralize and flush away the urine, and they should be safe for healthy-material rugs made of wool and silk. However, it would help if you used expert rug cleaners in the city for several reasons, some of which are listed here.
Do you think it's worth having it cleaned by someone who isn't an expert rug washer and doesn't know how to care for it properly?
Contact Arizona Oriental & Specialty Rug Care in Prescott or fill in the compact form here for a direct reply.
You can also check out our customer reviews from Birdeye and Yellow Pages
Arizona Oriental & Specialty Rug Care serves Prescott, Prescott Valley, Prescott, Flagstaff, and many Northern Arizona areas. We meet the highest standards in professional cleaning area rugs, with rug wash specialists having earned the highest training, including WOOLSAFE FIBRE CARE SPECIALISTS certification through the WOOLSAFE ORGANIZATION. Such extraordinary certification ensures our client's area rugs receive the highest quality care.
Call us for more information on smelly rugs in wet weather at 928-445-1718, visit our website at www.ArizonaOriental.com, or stop by Monday through Friday 10:00 am to 4:00 pm at our rug washing facility at 565 EZ Street, Prescott, AZ 86301 (pickup and delivery also available). 07-14-2020

Fill in for a fast response