Why does my rug smell weird? It's not unusual for clients to come to Arizona Oriental & Specialty Rug Care with the same old question of why their rugs smell funny?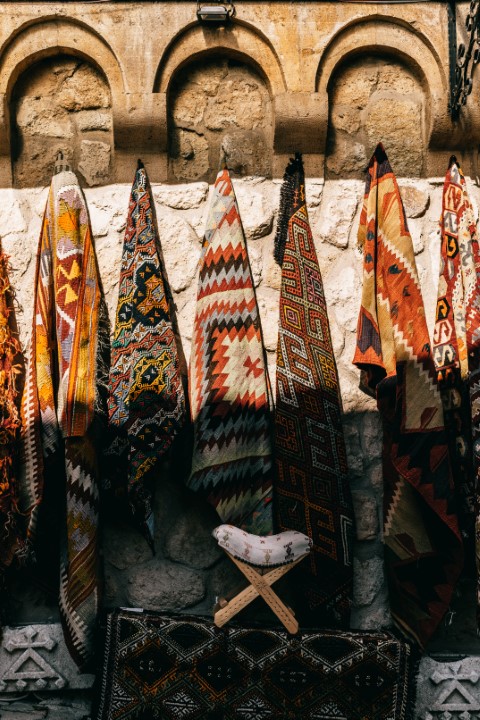 Hi there! It's Ruthie with Arizona Oriental & Specialty Rug Care coming from Prescott, AZ.
You can find many types of strange odors coming from rugs, and one of the most common being those from pet urine. On the other hand, if your rug smells like rubber or latex, we may not be able to remove the odors with only cleaning.
Tufted rugs have a distinct rubbery odor. Instead of knotting the yarns separately, tufted rugs are manufactured by punching the fibers through a foundation fabric, which is then held together by a layer of latex glue. A piece of monks cloth is pasted to the back of the rug to make it look pretty.
Depending on the quality of the glue used by the maker, odors can appear years later or as soon as the rug is purchased.
What Can a Prescott Area Rug Cleaner Do For Me?
Luckily, at Arizona Oriental & Specialty Rug Care we understand what causes the issues, and as such, we can help make the smell better in many cases with our rug repair. It all comes from the use of low-quality glue, which creates a rubbery latex smell. It doesn't take long to fill a room once it starts to smell.
It's not very nice and not something you want to deal with all the time in your home.
Unfortunately, having your rug washed and deodorized with us won't help much with these kind of odors. The issue revolves around the rug's manufacture.
While Arizona Oriental can help with other odors, we can't do anything about odors generated by the glue that holds the rug together.
Suppose the backing of your tufted rug is beginning to lift and separate. In that case, our repair service may be able to remove the current backing, scrape off all of the old, low-quality glue, and then place a fresh layer of higher-quality glue and a new piece of monks cloth over the back. Getting rid of the old glue can help to reduce the odors - it won't eliminate them, but it will help a lot.
If you need to reduce this smell so you can enjoy your rug, contact Arizona Oriental & Specialty Rug Care in Prescott or fill in the compact form here for a direct reply.
You can also check out our customer reviews from Birdeye and Yellow Pages
Arizona Oriental & Specialty Rug Care serves Prescott, Prescott Valley, Sedona, Flagstaff, and many Northern Arizona areas. We meet the highest standards in professional cleaning of area rugs, with rug wash specialists having earned the highest training, including certification as WOOL SAFE FIBRE CARE SPECIALISTS through the WOOL SAFE ORGANISATION. Such extraordinary certification ensures our client's area rugs receive the highest quality care.
Call us for more information on area rug cleaning and storage at 928-445-1718, visit our website at www.ArizonaOriental.com, or stop by Monday through Friday 10:00 am to 4:00 pm at our rug washing facility at 565 EZ Street, Prescott, AZ 86301 (pickup and delivery also available). 07-14-2020
Photo by Meruyert Gonullu from Pexels

Complete me for a direct response