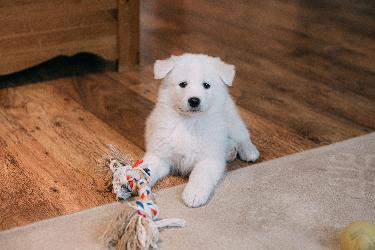 Are you in need of professional rug cleaning services in Prescott, AZ? Have you ever noticed a strange rubber-like smell from your rugs? Arizona Oriental & Specialty Rug Care in Prescott is here to help you understand why this happens and how to eliminate the odor.
Hi there, It's Ruthie at Arizona Oriental & Specialty Rug Care in Prescott.
Whether you have an expensive handmade Persian rug or a designer carpet, it's essential to know the cause of this problem before attempting any action. Here we explain why rugs sometimes emit a rubber-like smell–and what can be done about it.
What Causes Rugs To Smell Of Rubber?
It's not uncommon for area rugs and throws rugs, to give off a strong rubber odor when exposed to high temperatures or humidity levels. This usually occurs when the backing material breaks down due to age or exposure and releases gas into the air. The gas has an unmistakable rubbery odor, which is challenging to remove without professional help.
How Can You Get Rid Of The Odor?
The best way to eliminate the rubber-like scent emanating from your rug is by professionally cleaning it by Arizona Oriental & Accents in Prescott, AZ. Our expert technicians use unique cleaning solutions and equipment designed specifically for removing odors caused by breakdowns in backing materials. We'll also inspect your rug thoroughly for any damage that may have occurred during its lifespan so that we can ensure all repairs are adequately addressed as well.
Regular Maintenance Is Key
Regular maintenance is essential to keep your rugs looking their best while avoiding unpleasant odors associated with breaking down backing materials.
For longer-lasting results, however, you should have your rugs professionally cleaned every 12-18 months, depending on the frequency of use and traffic patterns in the area where they're placed most often.
With our experienced technicians on board at Arizona Oriental & Accents, we'll be able to ensure that all areas are given proper attention so that no detail goes overlooked during our deep clean process!
Where to Find Prescott Rug Cleaning Services
Suppose you are searching for professional rug cleaning. You can contact Arizona Oriental & Specialty Rug Care or fill in the compact form here for a direct reply.
Arizona Oriental & Specialty Rug Care serves Prescott, Prescott, Sedona, Flagstaff, and many Northern Arizona areas.
We meet the highest standards in professional cleaning area rugs, with rug wash specialists having earned the highest training, including WOOLSAFE FIBRE CARE SPECIALISTS certification through the WOOLSAFE ORGANIZATION. Such extraordinary certification ensures our client's area rugs receive the highest quality care.
Call us for more information on cleaning wool rugs and stopping allergies at 928-445-1718, visit our website at www.ArizonaOriental.com, or stop by Monday through Friday 10:00 am to 4:00 pm at our rug washing facility at 565 EZ Street, Prescott, AZ 86301 (pickup and delivery also available). 07-14-2020

Fill in for a Direct Response