If you've noticed wrinkles in your rugs, there are reasons for this and ways to stop them.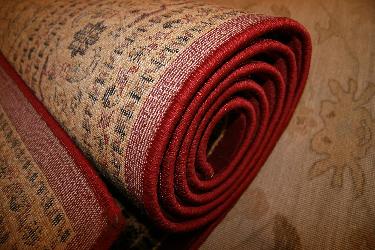 Hi there! It's Ruthie from Arizona Oriental & Specialty Rug Care from Prescott, AZ.
Rugs add a cozy touch to any room, but wrinkles can detract from their appearance. Fortunately, keeping rugs wrinkle-free is easy with these simple tips:
Rotate Regularly: Rotating your rug every few months will prevent permanent wrinkles from forming in high-traffic areas.

Use Rug Pad: A rug pad not only prevents slipping but also helps to keep the rug flat and wrinkle-free.

Roll, Don't Fold: Rolling your rug when storing it instead of folding it will prevent wrinkles from forming.

Use a Steamer: A clothes steamer can gently remove wrinkles from your rug. Run the steamer over the affected areas, careful not to damage the fibers.

Professional Cleaning: Taking your rug to a professional cleaner for a deep steam cleaning can also help to remove wrinkles.
Following these simple tips, you can keep your rugs looking great and wrinkle-free.
Why Is My Rug Wrinkled After Cleaning?
Overwetting: If the rug becomes too wet during the cleaning process, it may take too long to dry, causing wrinkles to form.

Drying Method: Drying a rug flat on the ground or hanging it from a clothesline can cause wrinkles. The best way to dry a rug is to lay it flat on a clean surface, away from direct sunlight and heat sources.

Shrinkage: Some rugs may shrink during cleaning, causing wrinkles to form. This is more common in natural fiber rugs like wool or jute.

Improper Storing: Folding or rolling a rug when it is still damp can cause wrinkles.

Cleaning Solution: Using the wrong cleaning solution can also cause wrinkles. Always use a rug-specific cleaner and follow the manufacturer's instructions carefully. Arizona Oriental uses the recommended cleaning methods and works closely with rug manufacturers.
If you're experiencing wrinkling after cleaning your rug, it's essential to address the problem promptly. You can try using a steamer or taking your rug to a professional rug cleaner, such as Arizona Oriental in Prescott Valley, for deep cleaning.
You can also check out our customer reviews from Birdeye and Yellow Pages
Arizona Oriental & Specialty Rug Care serves Prescott, Prescott Valley, Prescott, Flagstaff, and many Northern Arizona areas. We meet the highest standards in professional cleaning area rugs, with rug wash specialists having earned the highest training, including WOOLSAFE FIBRE CARE SPECIALISTS certification through the WOOLSAFE ORGANIZATION. Such extraordinary certification ensures our client's area rugs receive the highest quality care.
Call us for more information on smelly rugs in wet weather at 928-445-1718, visit our website at www.ArizonaOriental.com, or stop by Monday through Friday 10:00 am to 4:00 pm at our rug washing facility at 565 EZ Street, Prescott, AZ 86301 (pickup and delivery also available). 07-14-2020

Fill In For A Quick Response