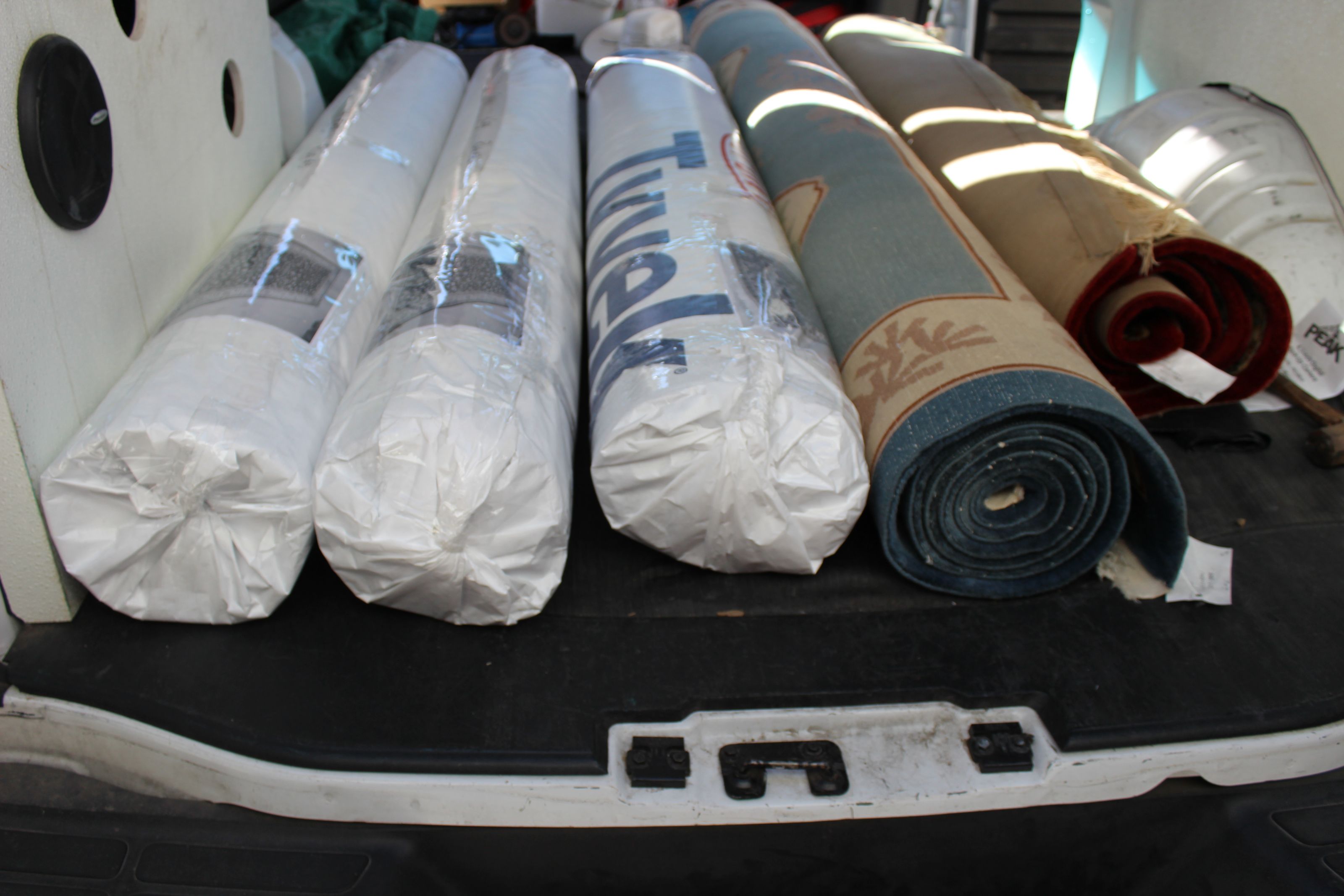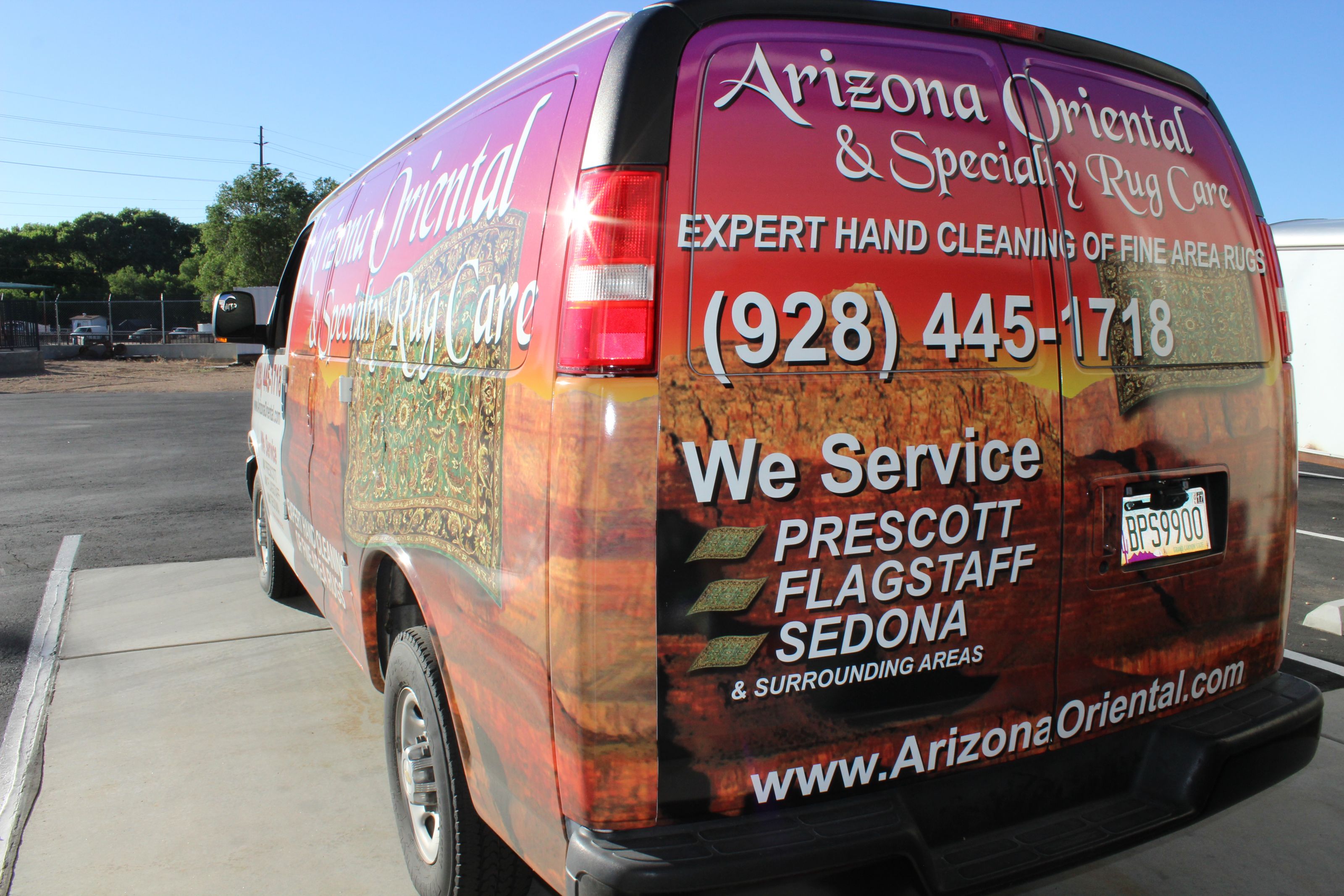 When Should Rugs Be Wrapped To Protect Them and What Should Be Used?
Hi, I'm Ruthie at Arizona Oriental & Specialty Rug Care and I thought today I might mention wrapping rugs. Why wrap them? When does it makes sense to wrap and when doesn't it make sense?
Keeping in mind that here at Arizona Oriental we always want what is best for my client's rug, and to know what is best we first need to do a little investigation about what is to happen with the rug after we get it all cleaned up and ready to go home.
Will the client be placing the rug immediately back down on the floor? If so, then there really is no need to wrap the rug. Our men will deliver the rug, place it down into position on the floor and the client will have no concerns about wrapping the rug.
However, there are times when my client indicates that the rug will not be going back down on the floor. Sometimes it's a matter of the homeowner is in the middle of a home remodel and construction dust is flying everywhere! Or perhaps they've just moved into a new house and haven't quite figured out if the rug will be used in the family room or bedroom. What they do know is that they just aren't quite ready to place the rug back down. If it truly is just a temporary delay before the rug is set down, then we are happy to wrap the rug in plastic, just to keep the dust off it, free of charge. Nonetheless we advise our clients that PLASTIC IS ONLY TEMPORARY, and therefore clients are advised to store their rugs in plastic for no more than a few weeks. Area rugs need to breathe, especially fine area rugs of wool Persian, Oriental and American Indian rugs. Because wool naturally holds onto moisture a plastic bag will never do for a long term situation. You would never want to lock moisture and a rug in a plastic bag. It's possible that mold could grow – NEVER PUT A WOOL RUG IN A PLASTIC BAG FOR EXTENDED PERIODS OF TIME. I'm not even a big fan of this practice for short periods of time. Ok, if a client is planning on picking up their rug and putting it in the back of a pick-up truck, I've seen some pretty dirty pick-up trucks, so under these circumstances it does make sense to wrap the rug in plastic for the ride home.
As for long term storage, and for long moves (such as going on a moving truck across country) rugs should be wrapped in a breathable, protective wrap. At Arizona Oriental we offer a fantastic wrap that will easily get your rug from point A in Prescott AZ to point B in New York City or wherever else your move takes you to. The wrap we use is much tougher that thin plastic and will help protect your rug from the conditions in a moving van.
This breathable wrap is also the proper choice when our clients know their rugs will be put into long term storage. Next time you have Arizona Oriental here in Prescott AZ clean your rugs and you know your rug will not go directly down on your floor, ask us about how we can help you protect your area rug from the elements of weather, bugs, dust, etc. until you are ready to use your beautiful rug again.
Till next time, enjoy your beautiful art for your floor and remember a clean rug is a rug that can last you a lifetime!
Arizona Oriental & Specialty Rug Care serves Prescott, Prescott Valley and Sedona, and much of the Northern Arizona areas. We meet the highest standards in professional cleaning of area rugs with rug wash specialists having earned the highest training, including certification as WOOLSAFE FIBRE CARE SPECIALISTS through the WOOLSAFE ORGANISATION. Such extraordinary certification ensures the area rugs of our client's receive the utmost in care.
Call us for information on wrapping rugs for long term storage at 928-445-1718, visit our website at www.ArizonaOriental.com, or stop by Monday through Friday 10:00 am to 5:00 pm at our rug washing facility at 565 EZ Street, Prescott, AZ 86301 (pick-up and delivery also available

What Should I Wrap My Rug In For Long Term Storage?