What's Sitting Beneath YOUR Area Rug?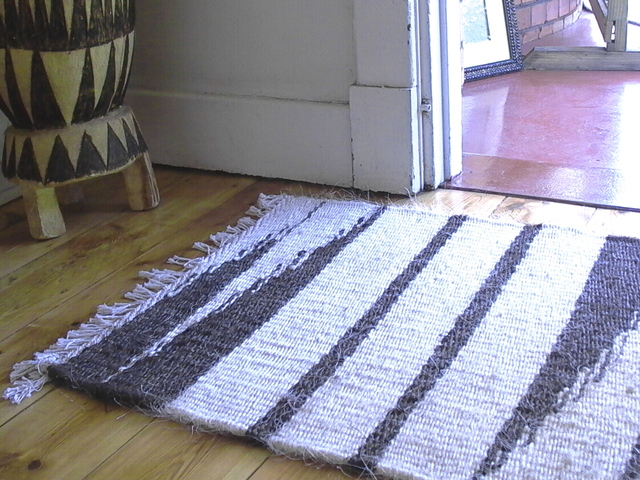 Hey folks, I'm Ruthie with Arizona Oriental & Specialty Rug Care here in beautiful Prescott AZ and I thought I would take a minute to talk to you today about what your rug is sitting on top of. This may seem like a silly topic - of course your rug is sitting on top of your floor! But there's a reason I wanted to talk about this - what should be beneath your rug other than your floor? Rug padding, of course!
What is rug padding, you ask?
Rug padding is a separate layer that sits beneath your rug and adds an extra layer of protection from wear and tear. Kinda like how shock absorbers protect your car from the wear and tear of the road, rug padding does this for your area rugs!
Does it really help? You bet it does! Walking across your rug puts a LOT of pressure on the knots your rug is made up of. You probably don't think much about it, especially since wear and tear isn't something we see immediately. If your rug is sitting on top of hardwood floor or tile, your lovely little rug is really bearing the brunt of the force of you walking on it. Rug padding helps to distribute your weight and the force of your steps throughout your rug so it isn't just concentrated on one spot! Your little flatweave rugs will especially thank you for taking care of them by putting a nice rug pad beneath them!
Here at Arizona Oriental, we carry the HIGHEST QUALITY RUG PADDING AVAILABLE! It comes with a 10-year warranty and it's something that I use in my house beneath my rugs all the time. We have two different types of padding, too - one that sits on top of hard surface floors like wood or tile and one that's made to go on top of soft surface floors like wall-to-wall carpet.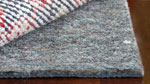 We also custom-fit the padding to your rug's specific size, allowing for 2" around on all sides so that it sits perfectly beneath your rug and doesn't create an extra tripping hazard for you or the kids. You can always order padding when your rug is being professionally cleaned by us OR whenever you need it, even if your rug is not ready to be cleaned yet!
Do yourself (and your rug) a favor and help prevent wear and tear by having a quality rug pad beneath your rug! It will keep it looking beautiful longer!
Till next time, enjoy your beautiful art for your floor and remember a clean rug is a rug that can last you a lifetime!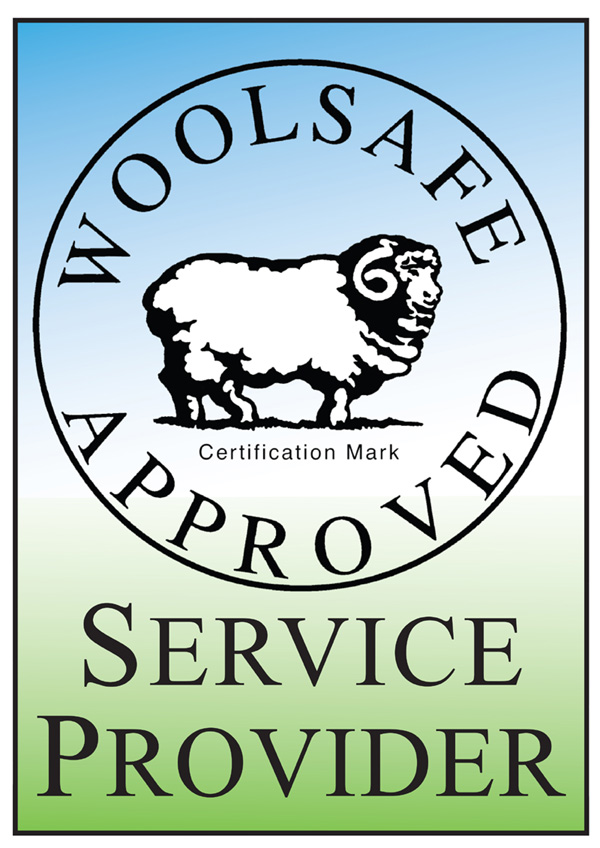 Arizona Oriental & Specialty Rug Care serves Prescott, Prescott Valley, Sedona, Flagstaff, and much of the Northern Arizona areas. We meet the highest standards in professional cleaning of area rugs with rug wash specialists having earned the highest training, including certification as WOOLSAFE FIBRE CARE SPECIALISTS through the WOOLSAFE ORGANISATION. Such extraordinary certification ensures our client's area rugs receive the highest quality care.
Have questions about quality rug padding? Call us with questions or to get a free cleaning estimate at 928-445-1718, visit our website at www.ArizonaOriental.com, or stop by Monday through Friday 10:00 am to 4:00 pm at our rug washing facility at 565 EZ Street, Prescott, AZ 86301 (pick-up and delivery also available). 4-26-2018