What is latex backing on rugs? A customer recently brought a rug into our store, which I could deal with to her delight. However, when she lifted the rug, she was concerned to find an extensive amount of fine white powder beneath it.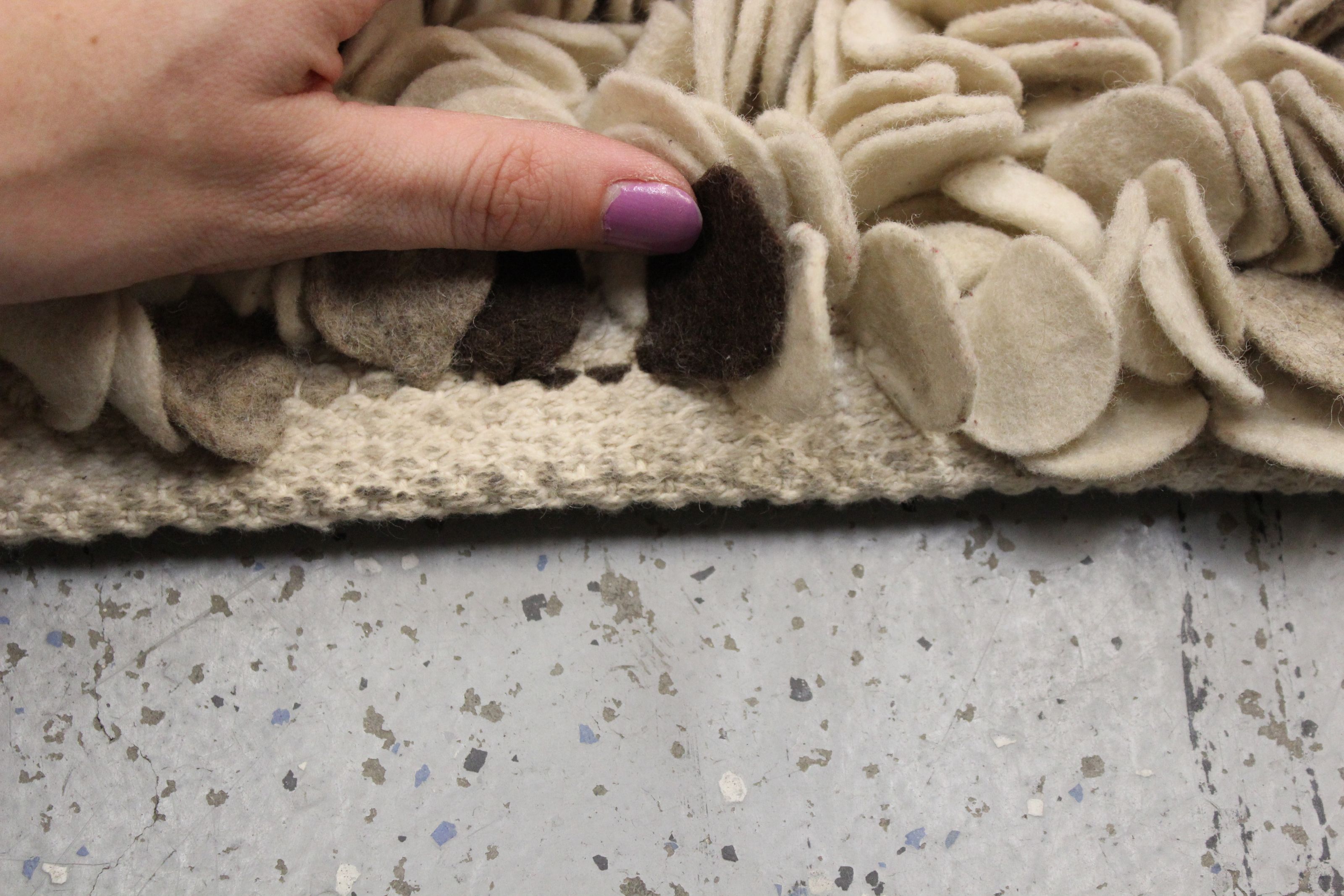 Hi, it's Ruthie from Arizona Oriental & Specialty Rug Care in Prescott, AZ, once again!
The customer's rug here had been in the same spot under her coffee table on her floor for over ten years when she moved into her new home.
Our client had changed the wood floors in her living room, and before putting her rug back in place, she asked us to clean it, hoping this would resolve the powdering problem.
You can find more about why you require the services of a Prescott Valley Oriental Rug Cleaner to resolve your problems here.
Prescott Valley Oriental Rug Cleaner and Tufted Rugs
The rug style my client has chosen is known as a tufted rug. Creating tufted rugs involves guiding loose yarns through a cloth base.
A coat of latex glue applies to hold these loose tufts in place, followed by the attachment of a piece of monk's cloth to the back of the rug to conceal all the glue, giving the rug a professional appearance when completed.
Many people are unaware that tufted rugs, unlike hand-knotted area rugs, are not intended to survive for decades.
Area Rug Cleaner Explains Latex Issues
Latex rugs have a potential weakness - they are made of rubber. When the latex adhesive breaks down and becomes powdery and globular, the powder works to make its way out of the carpet and onto your floor over around ten years. The consumer discovered under her rug that latex intended to break down her rug tufts, which were not intended to happen.
Prescott Valley Rug Cleaner Does Rug Repair
What should we do in this situation? Rug owners with these signs of aging can choose between two options: replacement or restoration. Replacement is the more expensive choice; repair is less costly.
It's tough to find a suitable replacement, especially if you adore the rug. In addition, it isn't easy to match the exact proportions, colors, and pattern of your furniture to the rest of your room.
Choosing to restore your rug may be a preferable option in this scenario because you will be able to enjoy the rug for several additional years.
To restore the rug, cut away the covering and chip away at the old, dried-up adhesive before thoroughly washing it with soap and water. After that, a fresh coat of latex adhesive is applied to the rug's back, and a new piece of material is attached to it.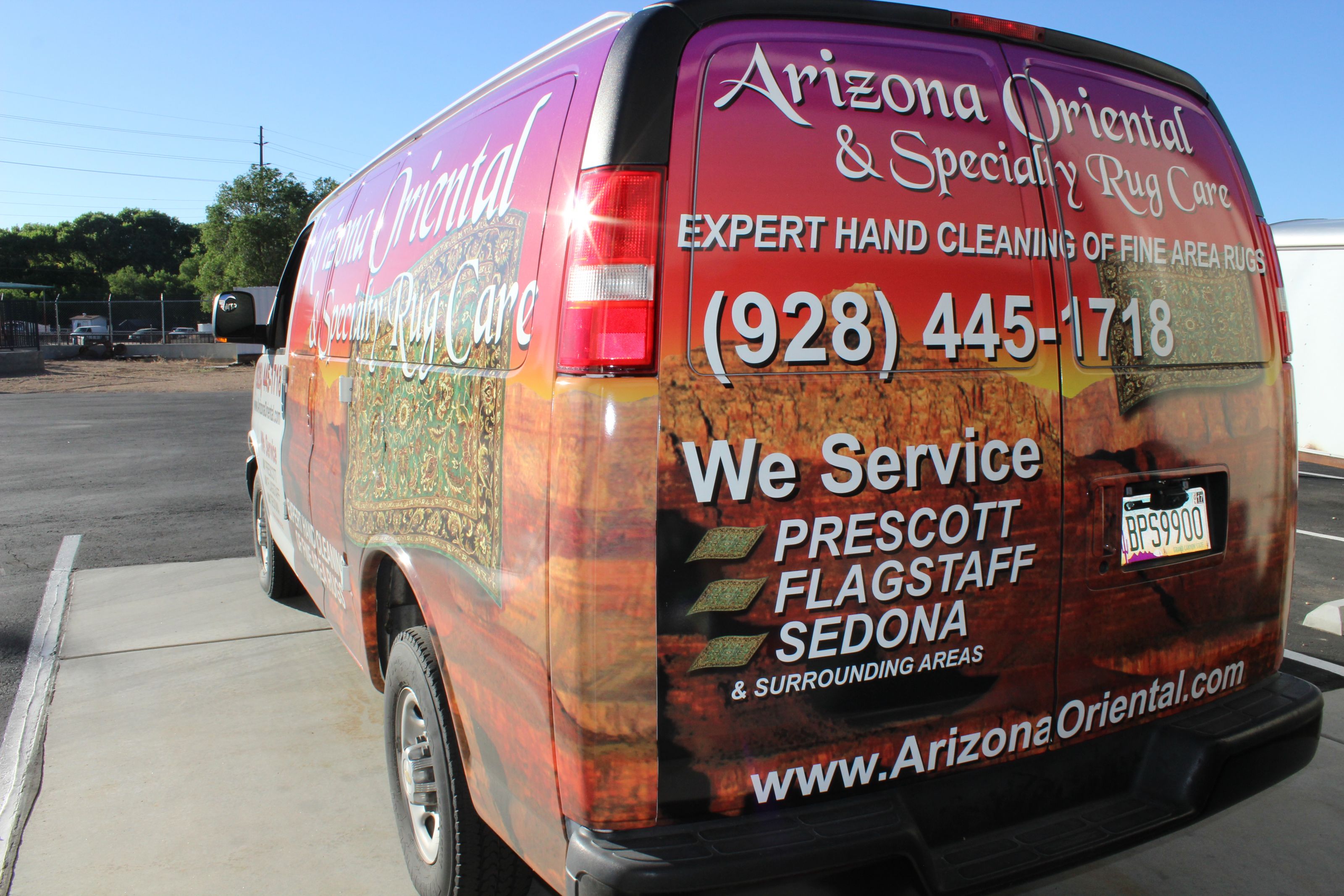 How to Fix Latex Issues in Prescott Valley
Arizona Oriental and Specialty Rug Treatment and other repairs, including fringe and side cord repair, provide tufted rug repair. Contact us if you would like a free estimate. We would conduct a thorough cleaning to make sure your rug can last another decade of use around your home.
If you search for professional rug cleaning or rug repair, you can contact Arizona Oriental & Specialty Rug Care in Prescott or fill in the compact form here for a direct reply.
You can also check out our customer reviews from Birdeye and Yellow Pages
Arizona Oriental & Specialty Rug Care serves Prescott, Prescott Valley, Sedona, Flagstaff, and much of the Northern Arizona areas. We meet the highest standards in professional cleaning of area rugs, with rug wash specialists having earned the highest training, including certification as WOOLSAFE FIBRE CARE SPECIALISTS through the WOOLSAFE ORGANISATION. Such extraordinary certification ensures our client's area rugs receive the highest quality care.
Call us for more information on area rug restoration at 928-445-1718, visit our website at www.ArizonaOriental.com, or stop by Monday through Friday 10:00 am to 4:00 pm at our rug washing facility at 565 EZ Street, Prescott, AZ 86301 (pickup and delivery also available). 07-14-2020

Fill in for a quick reply