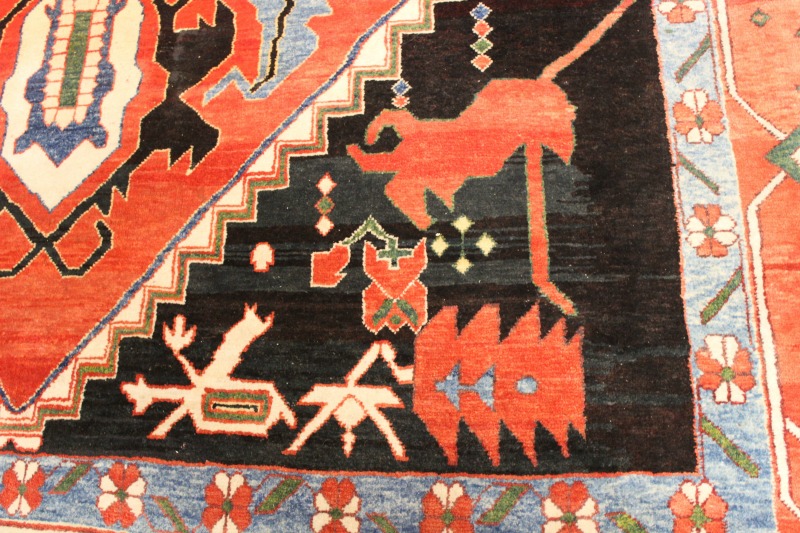 Hi there! It's Ruthie with Arizona Oriental & Specialty Rug Care coming from Prescott, AZ.
Today I wanted to address something many people are concerned about. Dry cleaning area rugs, and should it be done, and what does it entail? We at Arizona Oriental use wet cleaning and a deep washing process using tailored cleaning solutions specially formulated for use on area rugs.
You find that we chose wet cleaning area rugs in Prescott Valley as it is the best way to remove soil from area rugs. However, you can find some materials that shouldn't have water used on them to clean. Jute rugs are an excellent example of this, and they do require specialist treatment.
Area Rug Cleaner Clears Up Area Rug Confusion
One thing to note is that just because we focus on wet cleaning as the core method, we do have other dry rug cleaning options available for those instances that need it.
Any area rug owner should know dry cleaning area rugs don't offer the same cleaning effectiveness as cleaning them using our wet washing methods.
If you are one of these customers who want area rug cleaning and are unsure which way to go, we are more than happy to discuss this with you further when you call or bring your rug in.
Many rug owners are unaware that manufacturers place labels on rugs claiming the need to dry clean only and do so because they don't want liability issues. Each rug needs to be cleaned differently, and you can discover there are very few area rugs that require dry cleaning instead of wet cleaning methods only.
Find Help from Prescott Valley Rug Cleaner
Don't be so quick to judge an area rug by a care label. While you may not understand what the manufacturer means, look at the back of the rug.
You can learn much about the construction and thus how it should be cleaned. Because of the intricacy and fineness of silk, or other delicate materials, there are many factors to consider when cleaning area rugs.
It's always wise to consult the professionals here at Arizona Oriental when in doubt! We are always more than happy to answer questions or soothe any concerns you have regarding your area rugs.
To start the process, should you need it, you can contact Arizona Oriental & Specialty Rug Care in Prescott or fill in the compact form here for a direct reply. We can give you help or advice.
You can also check out our customer reviews from Birdeye and Yellow Pages
Arizona Oriental & Specialty Rug Care serves Prescott, and Prescott Valley, and other Northern Arizona areas. We meet the highest standards in professional cleaning of area rugs with rug wash specialists having earned the highest training, including certification as WOOL SAFE FIBRE CARE SPECIALISTS through the WOOL SAFE ORGANIZATION. Such extraordinary certification ensures our client's area rugs receive the highest quality care.
Call us for more information on have rugs cleaned to prevent allergies at 928-445-1718, visit our website at www.ArizonaOriental.com, or stop by Monday through Friday 10:00 am to 4:00 pm to our rug washing facility at 565 EZ Street, Prescott, AZ 86301 (pickup and delivery also available). 07-14-2020

Fill in for a quick reply