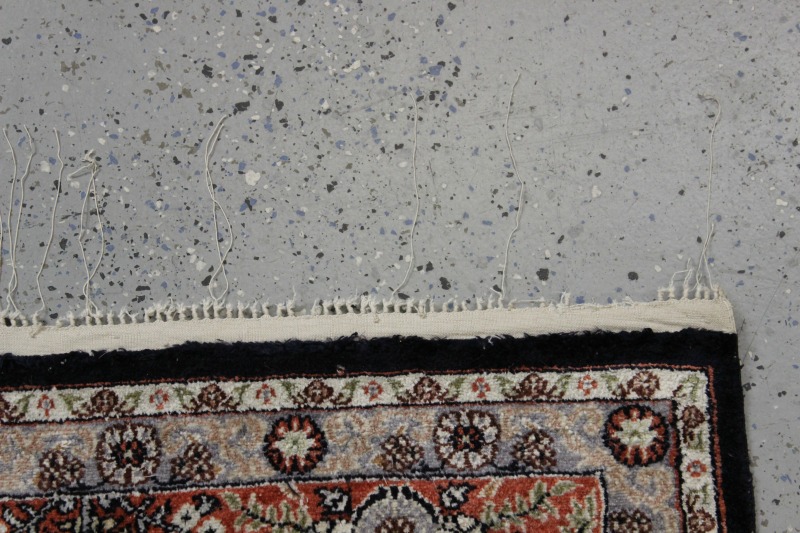 Hi folks! I'm Ruthie with Arizona Oriental & Specialty Rug Care in Prescott AZ once again and I wanted to take a moment today to talk about what NOT to do when it comes to storing your rugs. I've talked multiple times before about how moths are a very serious threat to area rugs that are stored improperly but what many folks don't realize is that mice are also a serious threat!
Area rugs make the PERFECT nesting material for mice! They are nice and soft and rugs also offer an abundance of nesting material for a little mouse family. Leaving your area rugs unprotected in a place where mice can access it is basically an open invitation for a mouse to take whatever he wants. This can really spell DISASTER for your rugs!
Lucky for the little silk rug shown to the side here, mice only stole the silk fringes when it was left unprotected in the garage. The rug owner got really lucky that they didn't take anything from the body of the rug itself, unlike the rug shown below.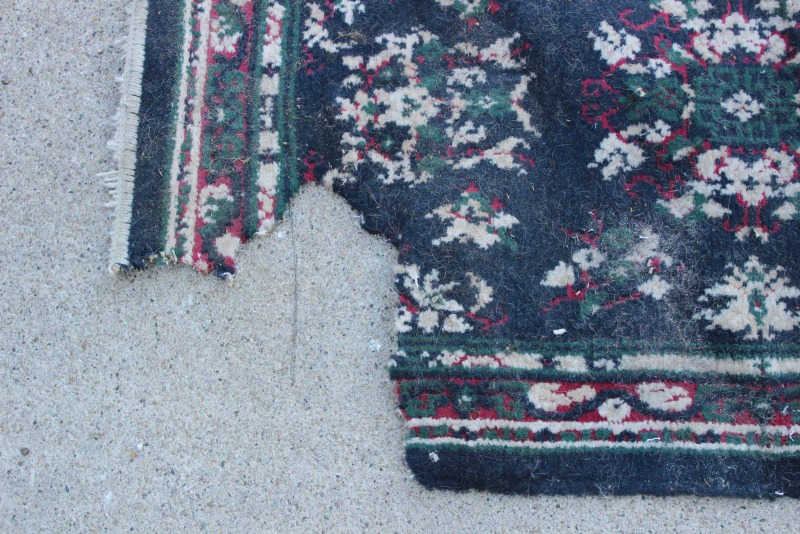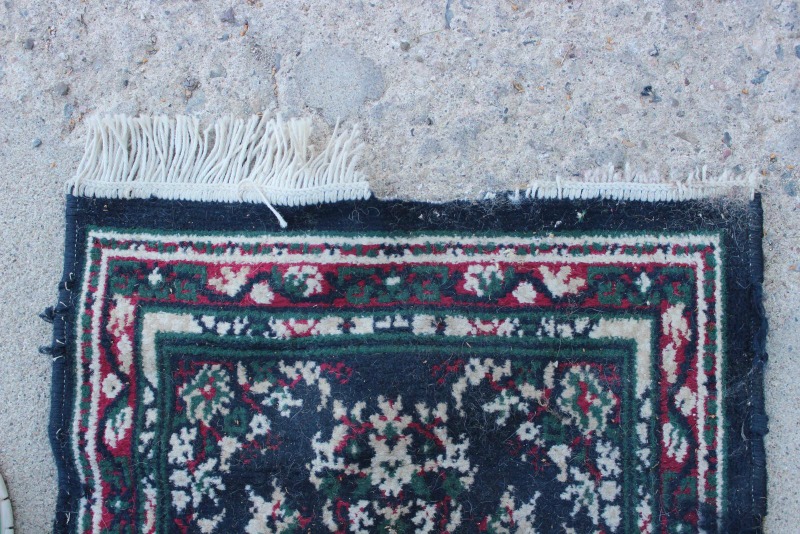 This little rug was left in a storage shed unprotected and lost not only it's fringes but a large chunk of the rug itself! The mouse families that got to enjoy the rug in their nest were probably very happy, but this damage could have been easily avoided.
I always remind my clients - NEVER store an area rug unprotected! Leaving wool, silk, and yes, even synthetic rugs unprotected when being stored is a surefire way to invite unnecessary damages!
Here at Arizona Oriental, we will clean your rug and prepare it for storage. For wool and silk rugs, we protect the fibers against moths with a special treatment. We also wrap your rug in a breathable storage wrap specifically designed to protect the rugs from all manner of little pests trying to get a bit out of your rug - from moths to mice to carpet beetles. Unlike plastic wrap, our storage wrap allows the fibers to breathe so you don't have to worry about mold growth or any musty odors when it's time to place your rug in your home again!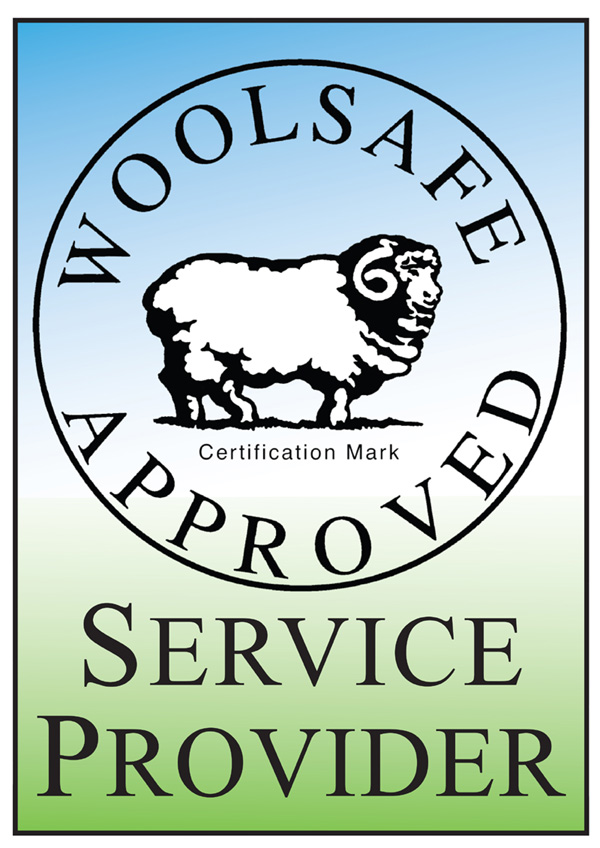 Till next time, enjoy your beautiful art for your floor and remember a clean rug is a rug that can last you a lifetime!
Arizona Oriental & Specialty Rug Care serves Prescott, Prescott Valley, Sedona, Flagstaff, and much of the Northern Arizona areas. We meet the highest standards in professional cleaning of area rugs with rug wash specialists having earned the highest training, including certification as WOOLSAFE FIBRE CARE SPECIALISTS through the WOOLSAFE ORGANISATION. Such extraordinary certification ensures our client's area rugs receive the highest quality care.
Give us a call for more information about how to properly store your area rugs at 928-445-1718, visit our website at www.ArizonaOriental.com, or stop by Monday through Friday 10:00 am to 4:00 pm at our rug washing facility at 565 EZ Street, Prescott, AZ 86301 (pick-up and delivery also available). 03-04-2019