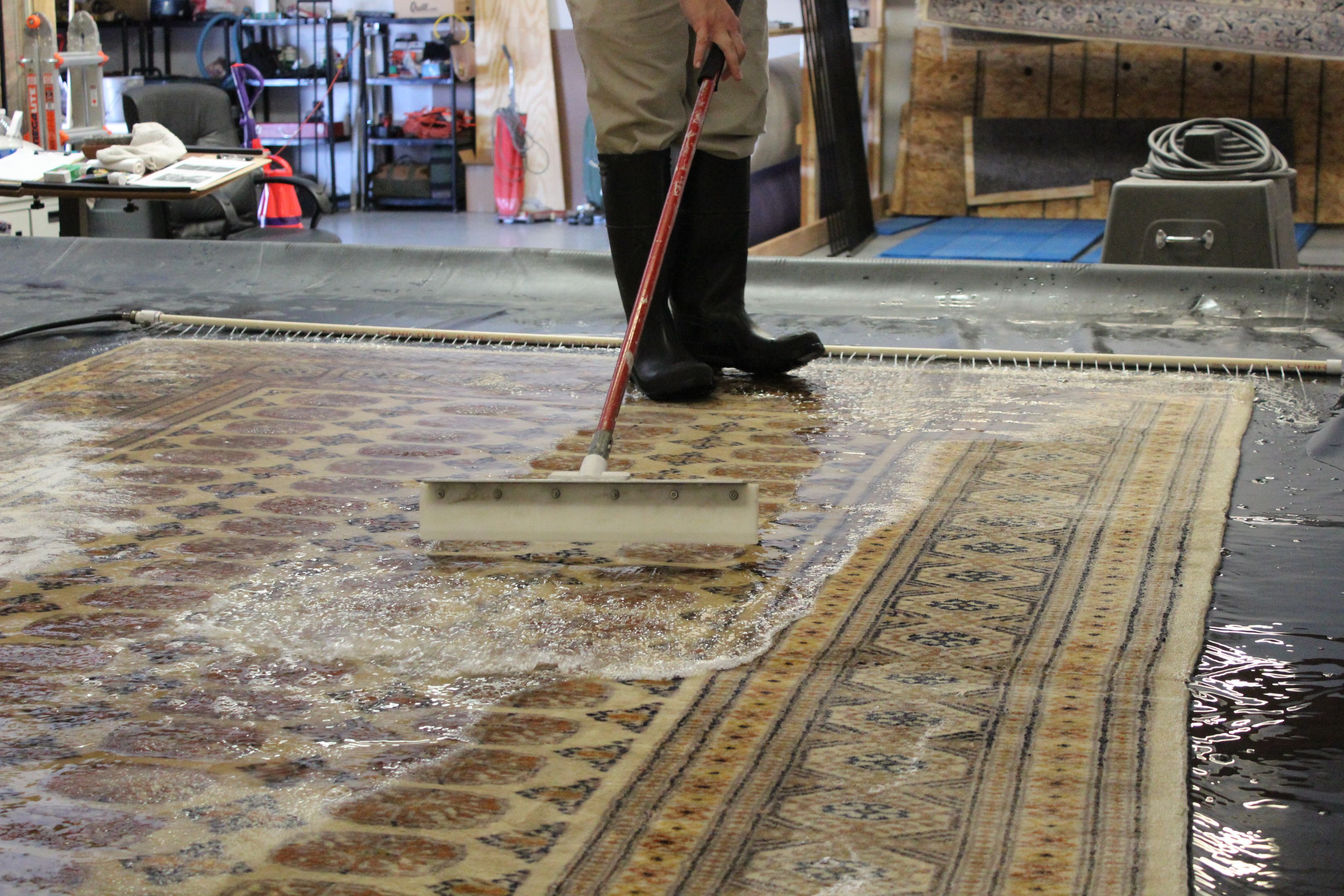 When creating a home, everything is customized to the individual's preferences. You aim to leave your guests in awe of each modern design choice. Using an area rug, you can surprise your guests with a stunning first impression.
Here you can see many types of rug materials that rug cleaning experts such as Arizona Oriental deal with daily.
Hi, folks! Ruthie with Arizona Oriental & Specialty Rug Care here in Prescott, AZ.
Types of Rugs Prescott Valley Rug Cleaner Can Clean
Wool rugs are vibrant and made of durable fiber. Wool carpets are long-lasting, sturdy, and keep their color and design. Synthetic area rugs are less comfortable than wool, and wool is preferred in businesses and residences because it looks more natural. Arizona Oriental are experts at cleaning woolen rugs as part of the Woolsafe program.
Since wool comes from sheep, area rugs made from wool are natural. In addition, people like wool's coziness. Therefore, wool is the most prevalent fiber for area rugs.
It's inexpensive, stain-resistant, and durable. When hand-tufted, these area rugs might shed and require regular vacuuming. Looped fiber rugs don't require weekly vacuuming.
Cotton
Cotton rugs are a softer alternative to jute or sisal. Machine-washable and durable. Cotton carpets are cheaper and more informal than wool rugs. Many home decorators use it because it's affordable. Wool rug yarn is stretchier than cotton.
Area rugs have cotton backing. It can balance rugs. Experts use it since it's high-quality. However, area rug artisans choose cotton, and you will need a Prescott Valley rug cleaner to care for this.
Silk
Silk makes lovely area rugs. Many choose pricey silk. It's smooth and wonderful underfoot. Pure silk rugs are pricey. They're pricey even when blended with wool or cotton.
Silk area rugs are made in China, Turkey, and Iran. Pakistan has the best silk area rugs. Hand-woven rugs are pure; it takes skillful hands from Arizona Oriental rug cleaners to care for them.
Synthetic Rugs
Area rugs employ natural fibers such as jute, sisal, bamboo, and seagrass. These fibers are used in flat weave or braided area rugs.
Natural rug fibers are inexpensive and eco-friendly. Seagrass and bamboo area rugs are softer than jute and sisal. Natural fiber carpets are preferable in dry, stain-free areas. However, they're difficult to maintain in moist settings.
Polymer Based Rugs
Area rugs are made from machine-friendly synthetic fibers. Most area rugs made using sophisticated techniques employ synthetic fibers. Indoor/outdoor rugs are commonly made of polypropylene and other synthetics.
Synthetic fibers are helpful. They're low-maintenance, stain-resistant, and fade-resistant. These benefits make them ideal for entryways, corridors, and patios. In addition, these area rugs are made of polypropylene and polyester for durability.
Easy to clean and move. When selecting an area rug, consider maintenance. Some area rugs need extra cleaning and upkeep. Only choose an expensive, light-colored plush rug if you can take proper care of it.
Get Help To Care For Any Rug With Expert Prescott Valley Rug Cleaners
Finally, we evaluate your rug to ensure it is clean and in good working order. To learn more, Contact Arizona Oriental & Specialty Rug Care in Prescott or fill in the compact form here for a direct reply.
You can also check out our customer reviews from Birdeye and Yellow Pages
Arizona Oriental & Specialty Rug Care serves Prescott, Prescott Valley, Sedona, Flagstaff, and much of Northern Arizona.
We meet the highest standards in professional cleaning of area rugs, with rug wash specialists having earned the highest training, including certification as WOOLSAFE FIBRE CARE SPECIALISTS through the WOOLSAFE ORGANIZATION. Such extraordinary certification ensures our client's area rugs receive the highest quality care.
Call us for more information on area rug cleaning schedules at 928-445-1718, visit our website at www.ArizonaOriental.com, or stop by Monday through Friday from 10:00 am to 4:00 pm at our rug washing facility at 565 EZ Street, Prescott, AZ 86301 (pickup and delivery also available). 07-14-2020

Fill in for a fast response