Dry rot, which is most frequently detected in the cotton base fibers of your rug, happens when its fibers weaken and disintegrate.
Unfortunately, this disease is only a step away from rips, tears, and holes. In addition, excessive and insufficient moisture in your old curtains or furniture can result in dry rot.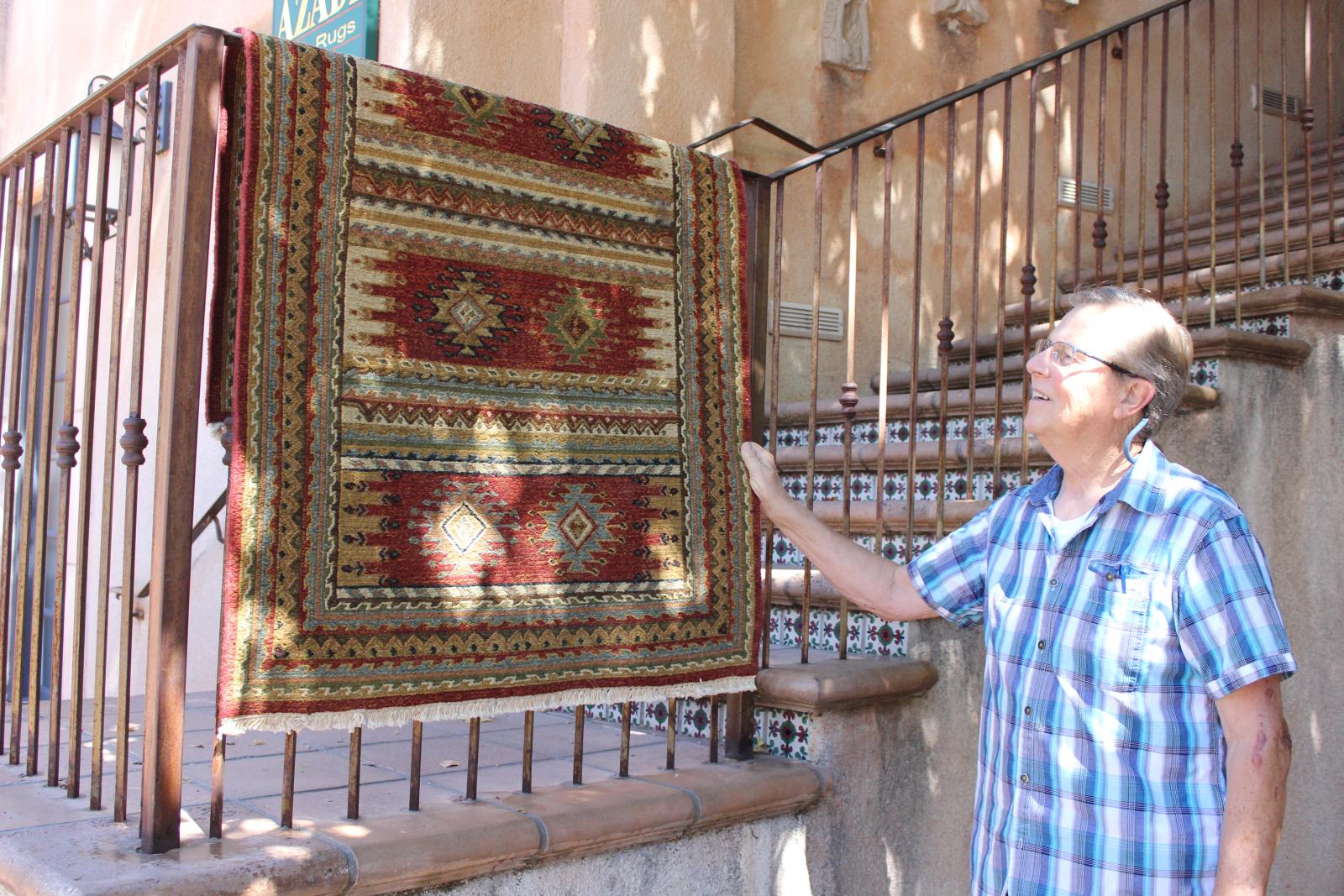 Hi there! It's Ruthie from Arizona Oriental & Specialty Rug Care from Prescott, AZ.
We place a high value on area rugs and take great care to maintain them. Unfortunately, as a result, it's never a good sign if your rug is stiff or fragile. Sadly, this is similar to dry rot, which is unsuitable for rugs.
Because urine is acidic and made up of moisture-holding urine salt crystals, Arizona Oriental has observed frequent urination on rugs, which is harmful to materials. In addition, these salt crystals keep rug fibers moist for longer than they would otherwise, leading to dry rot.
You'll need suitable urine-neutralizing remedies, equipment, and an approach to remove those horrible salt crystals from your rugs.
Unfortunately, until your rug has been cleaned, we won't know the full extent of the dry rot. So while we'll wash and handle your rug and drain the salt crystals away, searching for a hole is the only way to tell.
Keep your curtains drawn when you're not home to protect your rug and furniture from sun damage, another cause of dry rot.
Repair Dry Rot In Rugs. Prescott Professional Rug Cleaner
Depending on the extent of the damage, repairing rugs damaged by dry rot may be expensive. Even repair may be complex if the damage is extensive over the rug area.
Expert weavers must reweave the base and face fibers in the affected areas, which takes time and costs more.
In Prescott, Arizona, Arizona Oriental & Specialty Rug Care works closely with rug weavers to offer a variety of repairs, from the most straightforward to the most difficult, including dry rot restoration.
Customers can obtain information cards about dry rot and other matters about the proper upkeep of area rugs from Arizona Oriental's rug washing facility.
Get a free quote for cleaning your area rugs or browse our selection of information cards!
Till next time, enjoy your beautiful art for your floor, and remember a clean rug is a rug that can last you a lifetime!
Suppose you seek professional rug care for brittle fibers or urine cleaning. In that case, you can contact Arizona Oriental & Specialty Rug Care in Prescott or fill in the compact form here for a direct reply.
You can also check out our customer reviews from Birdeye and Yellow Pages
Arizona Oriental & Specialty Rug Care serves Prescott, Prescott Valley, Sedona, Flagstaff, and much of Northern Arizona. We meet the highest standards in professional cleaning of area rugs, with rug wash specialists having earned the highest training, including certification as WOOLSAFE FIBRE CARE SPECIALISTS through the WOOLSAFE ORGANIZATION. Such extraordinary certification ensures our client's area rugs receive the highest quality care.
Call us for more information on area rug brittleness, urine, or repairs at 928-445-1718, visit our website at www.ArizonaOriental.com, or stop by Monday through Friday 10:00 am to 4:00 pm at our rug washing facility at 565 EZ Street, Prescott, AZ 86301 (pickup and delivery also available). 07-14-2020

Fill in for a fast response