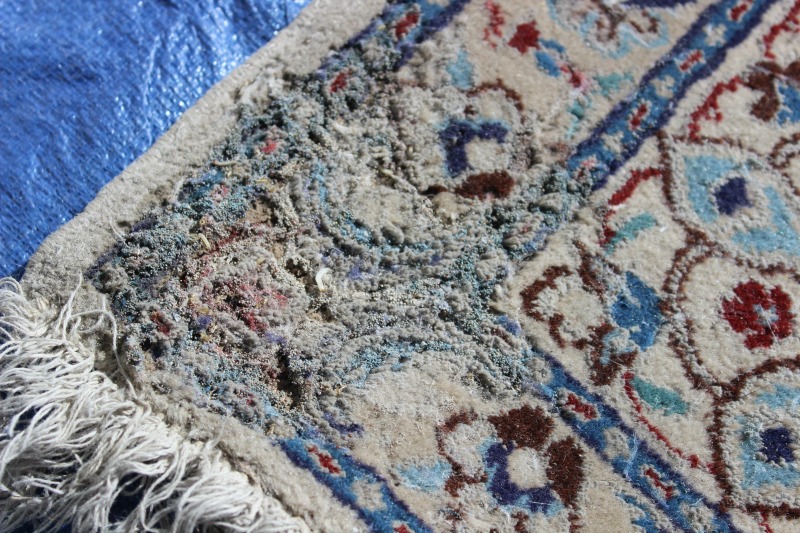 Hi folks! Ruthie here at Arizona Oriental & Specialty Rug Care in Prescott, AZ once again here to bring a bit of our rug expert wisdom! We see a lot of rugs come into our shop every day but unfortunately, some of those rugs have signs of moth damage. Moths munch away on the wool fibers and leave holes in rugs anywhere from the small ¼ inch ones to the massive 12 to 24 inch ones. The sooner an infestation is detected, the less damage there will be to the rug.
Today, I wanted to share a bit of information with you about why moths (and their larvae) love your area rugs so much! Hopefully being armed with this information will help you protect your rugs from a possible moth infestation like the one I've pictured here in this post.
WHAT DO MOTHS LOVE ABOUT YOUR AREA RUG!?
1: MOTHS LOVE WOOL! Luckily, here at Arizona Oriental, we have a specialized moth treatment that we can apply to your wool rugs after cleaning that acts as a moth repellent. It makes wool taste awful to moths and their larvae and they'll go looking somewhere else for their next meal! This treatment has no odor and isn't at all visible, but it will definitely give moths the message to stay away.
2: HEAVILY SOILED RUGS! Especially rugs that have animal urine deposits. This is basically an all-you-can-eat buffet of the best foods in the world for moths. Urine adds a lot of protein to wool fibers, which makes it that more attractive to moths. Spilled food and drink also attract them. Tasty, right? This is why you should NEVER store dirty rugs!
#3: QUIET, UNDISTURBED AREAS OF YOUR HOME! If an area rug has been left in a room that doesn't get used very often or even stored in the garage or attic somewhere, it is EXTREMELY likely that moths will move right in. Moths don't like us any more than we like them, so the dark and quiet spots allow them to go undetected and undisturbed.
The best thing that you can do to prevent moth damage in your area rugs is have Arizona Oriental treat them with our moth repellent!
Till next time, enjoy your beautiful art for your floor and remember a clean rug is a rug that can last you a lifetime!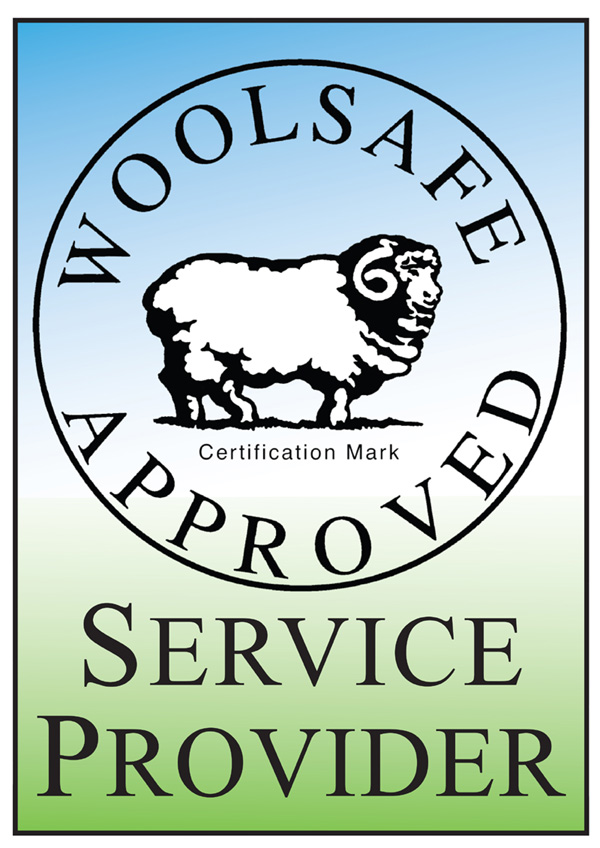 Arizona Oriental & Specialty Rug Care serves Prescott, Prescott Valley, Sedona, Flagstaff, and much of the Northern Arizona areas. We meet the highest standards in professional cleaning of area rugs with rug wash specialists having earned the highest training, including certification as WOOLSAFE FIBRE CARE SPECIALISTS through the WOOLSAFE ORGANISATION. Such extraordinary certification ensures our client's area rugs receive the highest quality care.
If you'd like more information about preventing moth infestation in your area rugs or a free quote for rug cleaning at 928-445-1718, visit our website at www.ArizonaOriental.com, or stop by Monday through Friday 10:00 am to 4:00 pm at our rug washing facility at 565 EZ Street, Prescott, AZ 86301 (pick-up and delivery also available). 9-25-2019