If you skip cleaning your area rug, even if it is not dirty as you think, you can cause more harm than you think.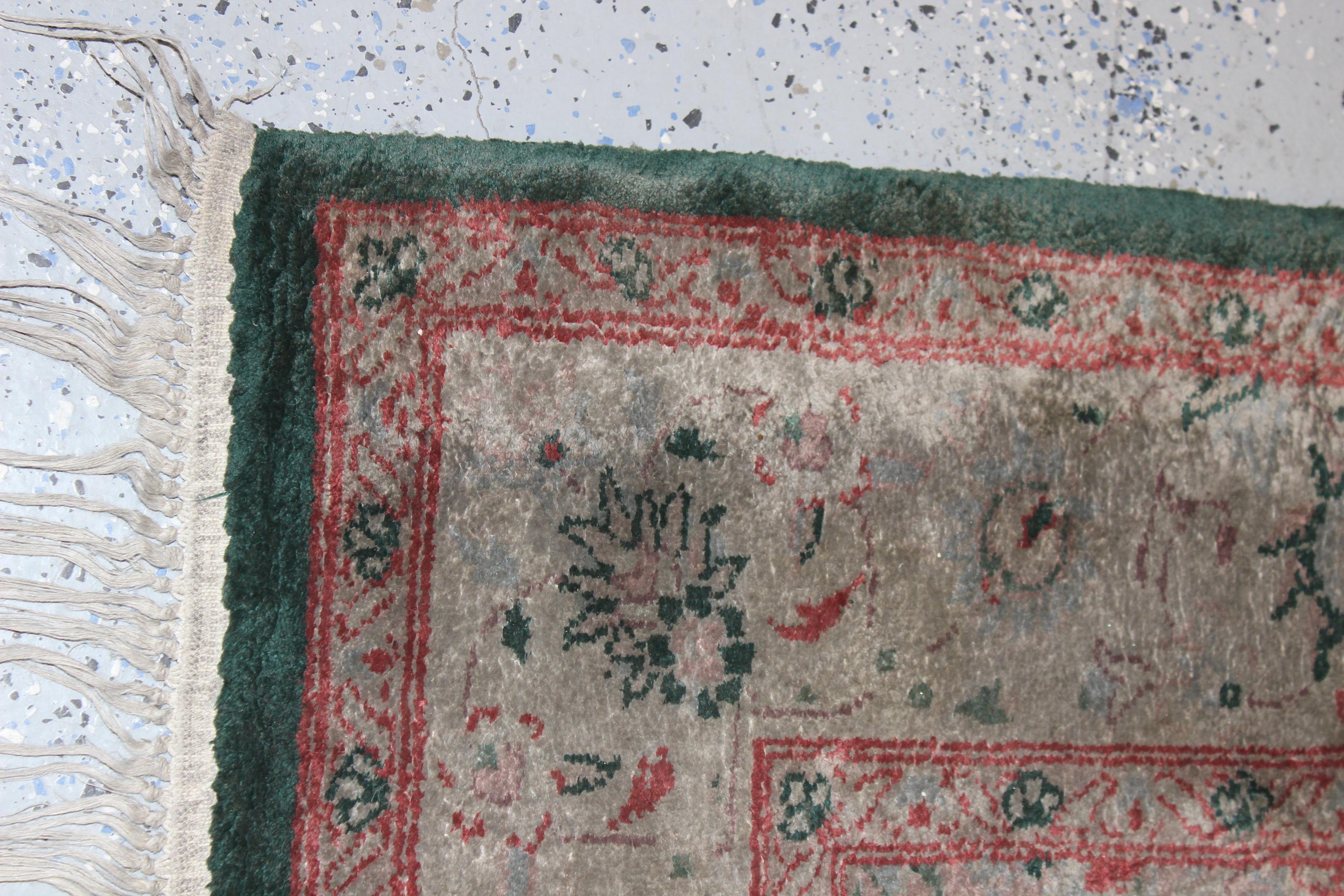 Hi there, It's Ruthie at Arizona Oriental & Specialty Rug Care in Prescott.
When was the last time you had your area rug cleaned by a professional? When was the last time your rug was vacuumed or dusted? Have you ever considered how dirty your rug is?
Today I'd want to talk about why vacuuming your area rug frequently is beneficial. Many people are unaware that their area rugs act as filters for their houses, trapping anything from dry soil to germs and other irritants that enter our homes.
We get a lot of rugs with dry soil in them at Arizona Oriental Specialty Rug Care, and you'd be surprised at what we shake out of them during our typical dusting procedure. This high degree of dry soil is the reason you should vacuum your rug regularly.
What Does Dry Soil Do to My Rugs?
Dry soil behaves like sandpaper when it may work its way down to the knots at the base of your rug's fibers. Dry soil can cause a lot of damage by grinding away at the fragile fibers. Rugs live a hard life on our floors, always taking a beating from the power of our footsteps. Vacuuming regularly can help remove this dry soil before it penetrates the fibers, saving your rug from additional fiber damage and wear and strain.
Vacuuming frequently isn't enough to keep your rug in shape. Depending on the level of activity in your home, a rug should be cleaned thoroughly every 1-3 years. Before we wash any of our clients' rugs, Arizona Oriental dusts them simply.
Dry soil trapped inside the fibers is gently shaken loose, and your rug is then flipped over and vacuumed from top to bottom. This process is repeated until no more dry soil is removed from your rug, at which point it will be washed.
Till next time, enjoy your beautiful art for your floor, and remember, a clean rug is a rug that can last you a lifetime!
Finding Specialty Rug Care for Mud Clearance in Prescott
Suppose you are searching for professional rug cleaning. In that case, you can contact Arizona Oriental & Specialty Rug Care or fill in the compact form here for a direct reply.
Arizona Oriental & Specialty Rug Care serves Prescott, Prescott Valley, Sedona, Flagstaff, and many Northern Arizona areas.
We meet the highest standards in professional cleaning of area rugs, with rug wash specialists having earned the highest training, including certification as WOOLSAFE FIBRE CARE SPECIALISTS through the WOOLSAFE ORGANIZATION. Such extraordinary certification ensures our client's area rugs receive the highest quality care.
Call us for more information on cleaning wool rugs and stopping allergies on 928-445-1718, visit our website at www.ArizonaOriental.com, or stop by Monday through Friday 10:00 am to 4:00 pm at our rug washing facility at 565 EZ Street, Prescott, AZ 86301 (pickup and delivery also available). 07-14-2020

Fill in for a fast response