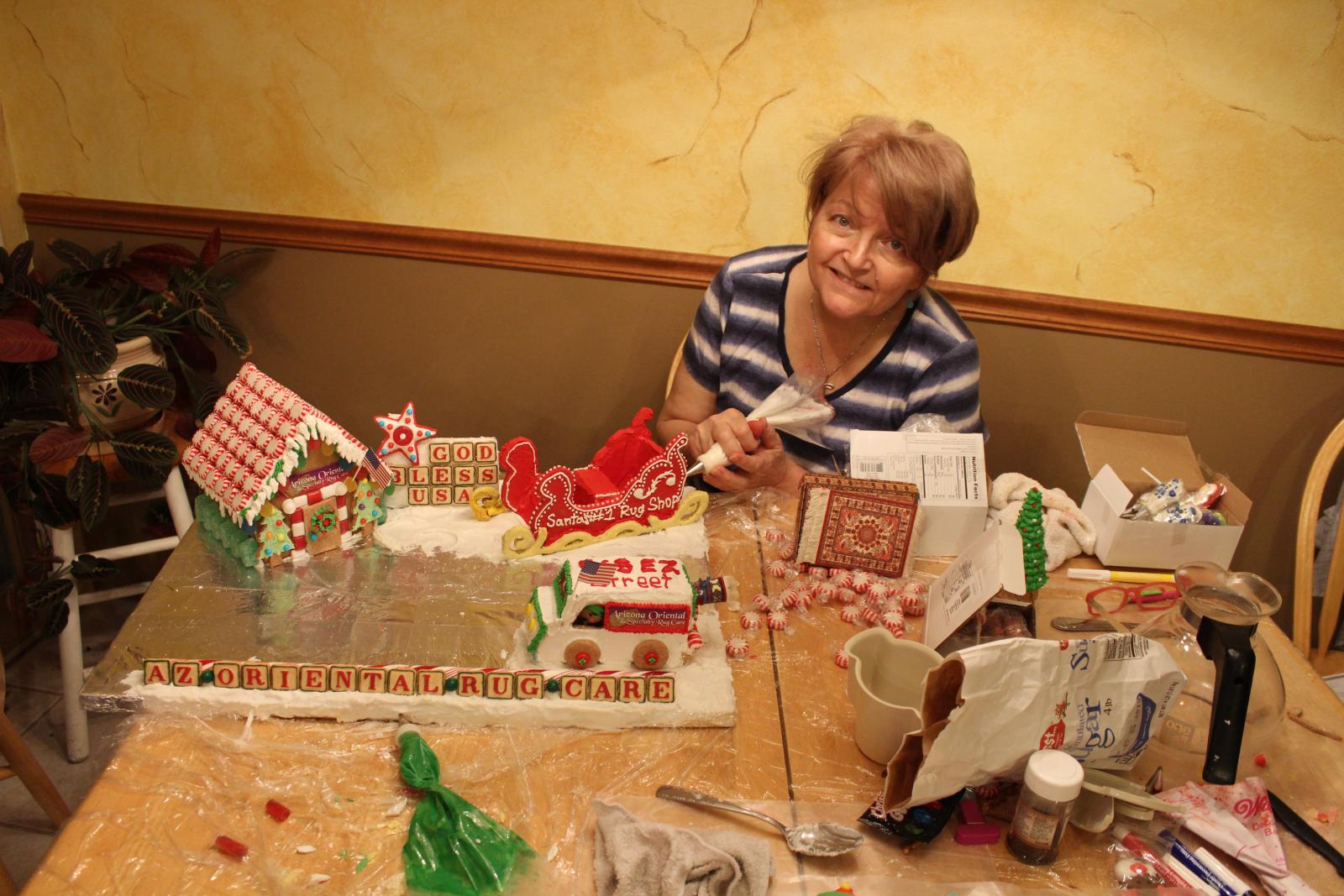 What Could Be Better (Or Sweeter) Than Gingerbread to Advertise Rug Cleaning? – Sedona AZ
I know there are countless ways to advertise a business – I'm pretty sure I've tried them all! But I think I've finally found the way that just might qualify as the most fun.
It's a LOT of work (I mean a TON of work) but it doesn't get much sweeter (pun intended) than building a gingerbread house for the Prescott Resort's 24th Annual Gingerbread Village 2016.
This is my first try at building gingerbread and there is still sugar everywhere – it wasn't all just on the house I built. The challenge was to incorporate the sweet theme with Arizona Oriental & Specialty Rug Care, but being up for a good challenge is something I've always prided myself on.
I'm Ruthie and here you can see me busy, busy, busy working away at constructing my gingerbread house – sorry, I should say my Gingerbread Rug Cleaning Shop for Arizona Oriental. I can't say exactly how many hours I put in altogether, but getting to the point shown here – between design, shopping for supplies, and getting about half way through decorating – I'm guessing approximately 20 hours, but at least it's fun. I have a new found respect for bakers everywhere!
If you're from Sedona and are looking for some holiday fun in your neighboring towns, come visit Prescott while our courthouse is all decked out with Christmas lights and don't forget to stop in at the Prescott Resort to view all the gingerbread houses in The World's Largest Gingerbread Village which is on display (and free) until December 31st . The Prescott Resort is easy to find, right on Highway 69 at 1500 Highway 69 in Prescott. I hope you'll be able to catch my finished masterpiece along with all the other fantastic entries!
I'm always so impressed to see the workmanship on some of these gingerbread houses. Young and old – we all seem to enjoy the gingerbread village. So if the grandkids or other relatives are in town, this is a great place to head to. And it doesn't cost anything to stop in and view the gingerbread village or our downtown courthouse light display.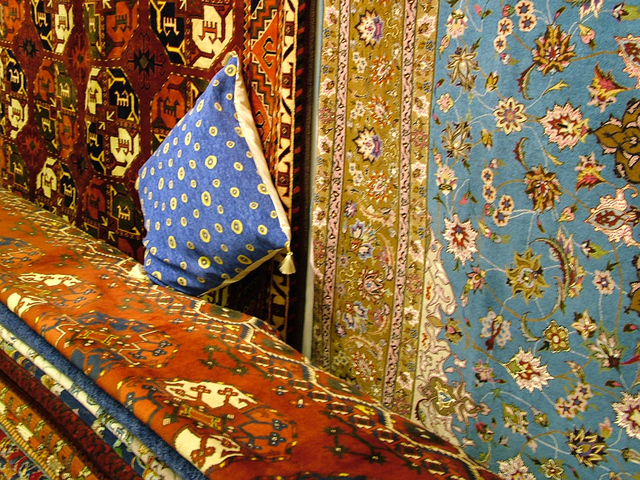 Oh, and by the way, if you have real area rugs (not a sweet gingerbread one) that need to be cleaned or repaired, we are here at Arizona Oriental on EZ Street in Prescott, we can help. We offer free estimates and pick-up and delivery too.
Till next time, enjoy your beautiful art for your floor and remember a clean rug is a rug that can last you a lifetime!
Arizona Oriental & Specialty Rug Care serves Sedona, Prescott Valley, Prescott,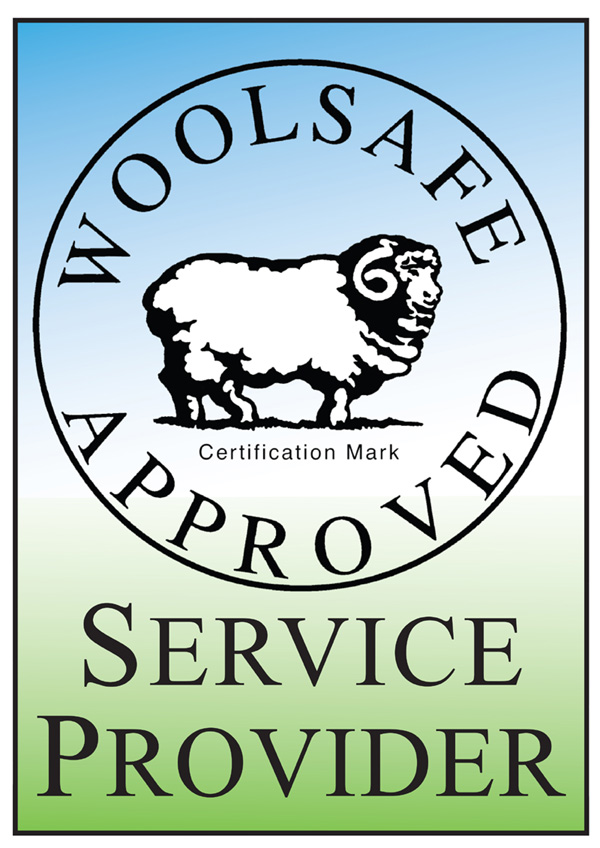 Flagstaff and much of the Northern Arizona areas. We meet the highest standards in professional cleaning of area rugs with rug wash specialists having earned the highest training, including certification as WOOLSAFE FIBRE CARE SPECIALISTS through the WOOLSAFE ORGANISATION. Such extraordinary certification ensures the area rugs of our client's receive the utmost in care.
Call us for additional information on proper care of your area rug at 928-445-1718,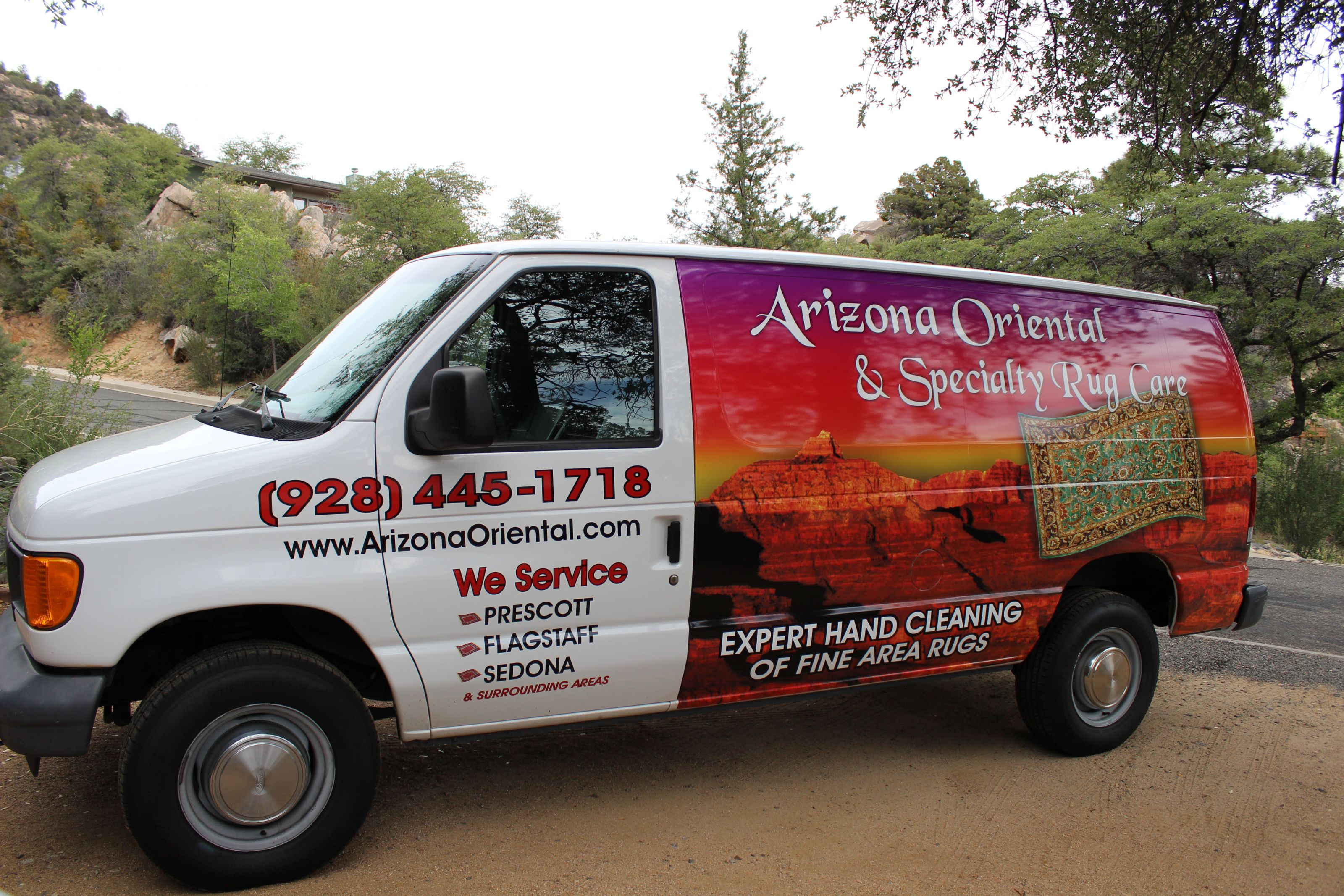 visit our website at www.ArizonaOriental.com, or stop by Monday through Friday 10:00 am to 5:00 pm at our rug washing facility at 565 EZ Street, Prescott, AZ 86301 (pick-up and delivery also available).

Gingerbread Advertising is Fun and Effective!