WHO THE HECK SPILLED ON MY RUG??
That's a natural reaction when you first notice that something funky has happened to your rug! You're the kind of person that is always on top of everything. You keep the kids away from the area rugs with all their food and drinks, yet lo and behold there it is, glaring at you. Just like someone took a huge glass of water and dumped it on your rug!! WHAT THE HECK HAPPENED!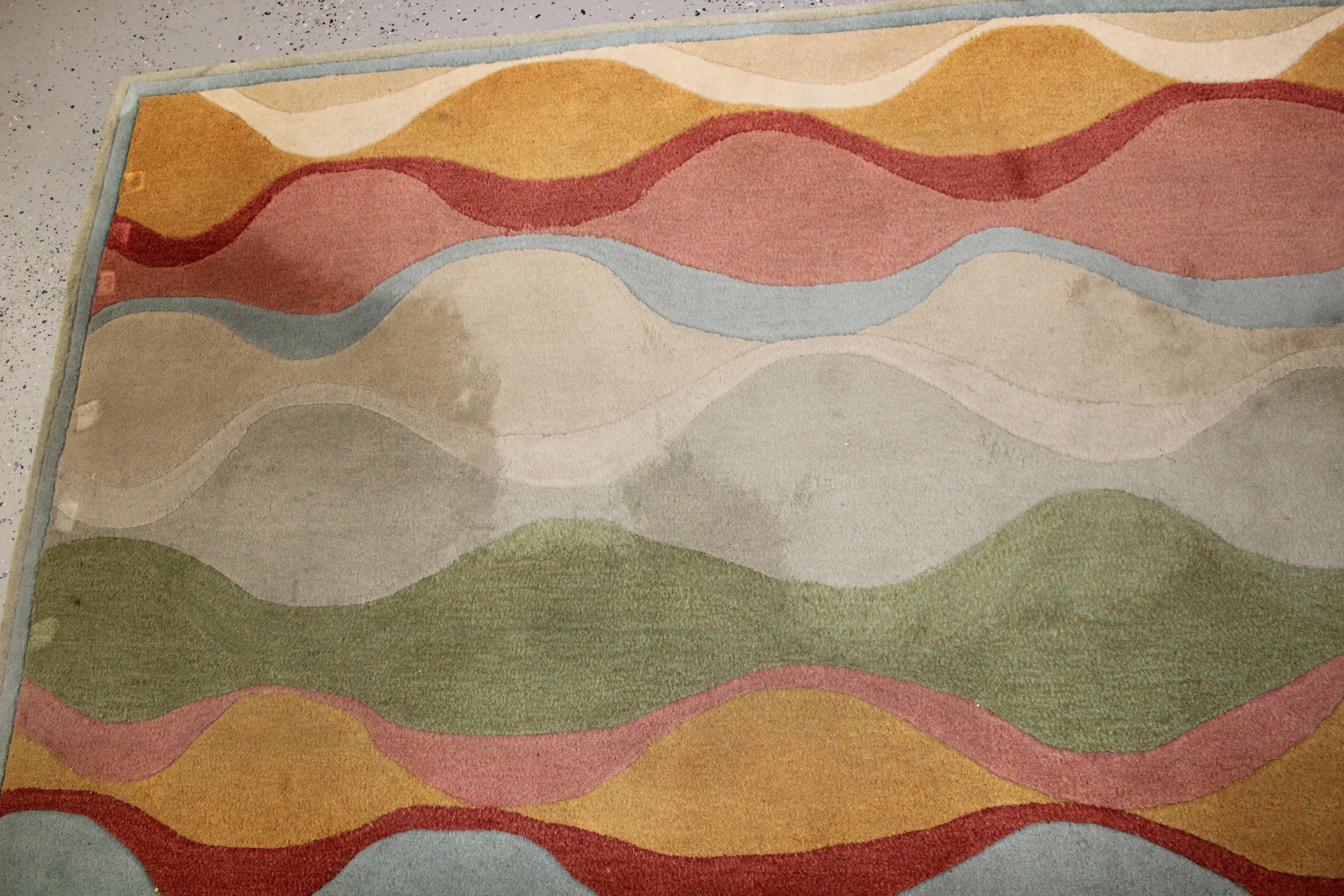 Don't kill the kids, they just might be innocent this time. You might be looking at "pooling". Sometimes also referred to as "Watermarking" and/or "Pile Reversal". This will look just like someone spilled a liquid on your rug. You'll see a darkness in one area while the other areas have much lighter shades.
This condition is the result of a re-orientation of the face yarns. This happens especially on rugs in high traffic areas and is even more prominent on area rugs that are in a place where the foot traffic is pivotal and moves from one direction to another, such as turning the corner and going down a hallway. Once the fibers become twisted and begin to lay in a different direction you will begin to see a different (darker or lighter) shade appear. This is the twisted face fibers catching the light and reflecting it differently from the other face fibers of the rug.
Cleaning will remove soil, however wear and tear as well as this pooling – watermarking look is permanent. Cleaning and grooming the rug fibers helps to realign the fibers, however this condition is permanent and will return.
I hope my explanation was helpful – at least now you know the kids haven't necessarily been spilling on your rugs!
Till next time, enjoy your beautiful art for your floor and remember a clean rug is a rug that can last you a lifetime!
Arizona Oriental & Specialty Rug Care serves Prescott, Prescott Valley, Sedona, and much of the Northern Arizona areas. We meet the highest standards in professional cleaning of area rugs with rug wash specialists having earned the highest training, including certification as WOOLSAFE FIBRE CARE SPECIALISTS through the WOOLSAFE ORGANISATION. Such extraordinary certification ensures the area rugs of our client's receive the utmost in care.
Call us for more information on Pooling-Watermarking at 928-445-1718, visit our website at www.ArizonaOriental.com, or stop by Monday through Friday 10:00 am to 5:00 pm at our rug washing facility at 565 EZ Street, Prescott, AZ 86301 (pick-up and delivery also available).
https://youtu.be/B5IWkDs254Y 12/14/17