Customers have called us several times complaining that their rugs still smell even after they've tried cleaning them themselves.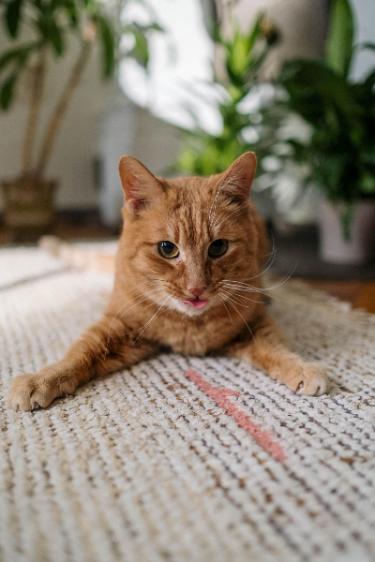 Hi, folks! Ruthie with Arizona Oriental & Specialty Rug Care here in Prescott, AZ.
After saying they did their best, they attempted to clean it themselves. When you try to save money by cleaning your rug, you could be tempted to think everything is fine once you're done.
A previously undetectable odor will almost always become apparent. If you want the work done right, hiring a professional rug cleaner in Prescott Valley is your best bet.
The Odor of Rugs After Cleaning: Why?
Several potential outcomes are likely. You may have been trying to clean your rug, or one of your children may have become ill and vomited on the floor, but you may have overlooked the dog's pee as the source of the foul odor.
Maybe you didn't wring out the rug thoroughly enough, causing it to dry slowly. Musty odors and mold growth emerge as recent issues.
These two elements may prove more detrimental than the initial smelly spot.
The Question Is Why You Don't Clean Your Rugs Yourself.
Expert rug cleaners have access to industrial-strength vacuums and other deep cleaning machines not available to the average consumer. With this method, they can completely clean the rug and eliminate all traces of dirt, grime, or odor.
A rug's fibers or dye may fade if you try to clean it at home. It's possible to damage a rug by accident, such as by washing it with too much water or using the wrong cleaning solution.
Rugs, especially those with a thick pile or high density, can take a long time to dry. If a rug isn't dried well, it can grow mold or mildew, exacerbating odors.
If you want your Arizona Oriental rug cleaned safely and effectively, it's better to leave it to the professionals.
Dealing with Rug Odors With Prescott Rug Cleaner
Suppose you have tried to clean your rug at home but are still noticing unpleasant odors. In that case, it is recommended to have it professionally examined and cleaned by a trusted rug cleaning service like Arizona Oriental & Specialty Rug Care.
No matter the issue with rugs, it is always worth speaking to the experts about what can be cleaned and what can't.
Contact Arizona Oriental for a comprehensive evaluation and to discuss your options. Our team provides high-quality rug cleaning services and is always available to answer questions.
You can also check out our customer reviews from Birdeye and Yellow Pages
Arizona Oriental & Specialty Rug Care serves Prescott, Prescott Valley, Sedona, Flagstaff, and much of Northern Arizona. We meet the highest standards in professional cleaning of area rugs, with rug wash specialists having earned the highest training, including certification as WOOLSAFE FIBRE CARE SPECIALISTS through the WOOLSAFE ORGANISATION. Such extraordinary certification ensures our client's area rugs receive the highest quality care.
Give us a call for more information on area rug cleaning for bad smells at 928-445-1718, visit our website at www.ArizonaOriental.com, or stop by Monday through Friday 10:00 am to 4:00 pm at our rug washing facility at 565 EZ Street, Prescott, AZ 86301 (pickup and delivery also available). 07-14-2020

Fill In For A Quick Response