Arizona Oriental & Specialty Rug Care provides professional rug cleaning services in Prescott, Arizona. Our professional rug cleaners are trained to handle all area rugs and understand the importance of cleaning them regularly.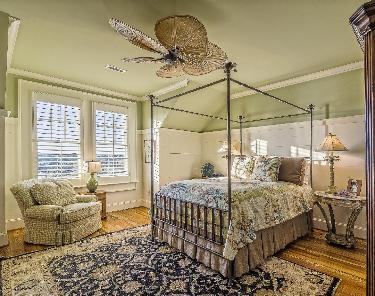 Hi there! It's Ruthie with Arizona Oriental & Specialty Rug Care.
Regular cleaning of area rugs enhances their appearance and extends their lifespan. Neglecting to clean them can lead to the accumulation of dirt, dust, and allergens, which can cause health problems for individuals with allergies or respiratory issues.
We use a gentle yet effective process that removes dirt and stains without damaging the rug's integrity. We take pride in cleaning even the most delicate materials while ensuring your rug remains in excellent condition.
Investing in our area rug cleaning services protects your investment and improves the air quality in your home or office. Dirty rugs can harbor allergens and pollutants, affecting your health and well-being. Regular maintenance from Arizona Oriental & Specialty Rug Care will ensure a cleaner living space with fresher air quality for years.
The Importance of Regular Area Rug Cleaning
Regular area rug cleaning is essential for the health and well-being of your home. Over time, dirt, dust mites, allergens, and other harmful particles can accumulate within the fibers of your rugs, leading to various health problems.
At Arizona Oriental, our team of experts uses only the highest-quality equipment and cleaning solutions to ensure that your rugs are thoroughly cleaned without causing any damage or discoloration.
Regular rug cleaning can also extend the life of your rugs by removing dirt buildup and preventing wear and tear from foot traffic.
Arizona Oriental's Area Rug Cleaning Services
Arizona Oriental provides high-quality area rug cleaning services to ensure your rugs stay in excellent condition for years. Our team of experts uses modern techniques and equipment to remove dirt, dust, allergens, stains, and odors from your rugs.
We also offer repair and restoration services if your rug has been damaged due to wear and tear or other factors. Our goal is to restore the natural beauty of your rug while ensuring it stays hygienic and free from bacteria. Trust us with your valuable investment; our expert technicians will handle it with professionalism and attention to detail.
Protect Your Investment with Arizona Oriental's Area Rug Cleaning Services
Arizona Oriental provides top-notch area rug cleaning services to protect your investment and improve indoor air quality.
Our advanced cleaning techniques are tailored to each unique rug, using eco-friendly solutions that are safe for family and pets.
Regularly scheduling professional cleanings protects your investment and helps improve indoor air quality by removing allergens, dust mites, and other pollutants trapped in the fibers. Trust Arizona Oriental's experts to keep your area rugs looking like new.
Contact Arizona Oriental today to schedule a rug cleaning appointment. We would happily help you keep your rug clean and looking its best.
Alternatively, fill in the compact form here for a direct reply. You can also check out our customer reviews from Birdeye and Yellow Pages
Arizona Oriental & Specialty Rug Care serves Prescott, Prescott, AZ, Sedona, Flagstaff, and much of Northern Arizona. We meet the highest standards in professional cleaning of area rugs. We use rug wash specialists who have earned the highest training, including certification as WOOLSAFE FIBRE CARE SPECIALISTS through the WOOLSAFE ORGANIZATION. Such extraordinary certification ensures our client's area rugs receive the highest quality care.
For more information on area rug cleaning at 928-445-1718, visit our website at www.ArizonaOriental.com. You can even stop by Monday through Friday from 10:00 am to 4:00 pm at our rug washing facility at 565 EZ Street, Prescott, AZ 86301. (pickup and delivery are also available).

Fill in for a Direct Response