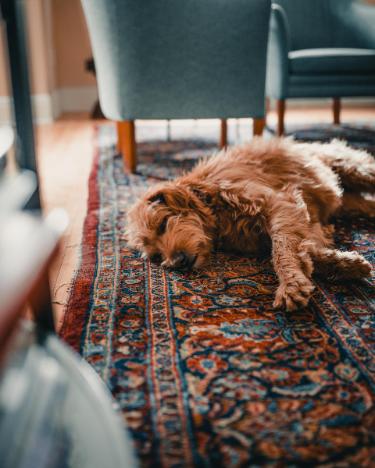 Rugs are a beautiful and functional addition to any home or business, but they require proper care and maintenance to keep them looking their best. If you're a rug owner in Prescott, Arizona Oriental is here to help.
Hey there, folks! Ruthie, with Arizona Oriental & Specialty Rug Care in Prescott, AZ, we are in the middle of the week.
With our ultimate guide to rug care, you'll learn everything you need to know about keeping your rugs in top condition for years to come.
Regular Cleaning and Maintenance
To keep your rugs looking their best, it's essential to give them regular cleaning and maintenance. This includes vacuuming, spot cleaning, and rotating them to prevent wear and tear in high-traffic areas. You should also have your rugs professionally cleaned every 12-18 months to remove dirt, stains, and allergens that vacuuming and spot cleaning can't remove.
Proper Storage
When you're not using your rugs, it's essential to store them properly to prevent damage. Roll your rugs and keep them in a cool, dry place away from direct sunlight and moisture. Avoid plastic bags or containers, as they can trap moisture and lead to mold or mildew growth.
Identifying and Treating Stains With Arizona Oriental
Stains are an unfortunate reality of rug ownership. It's essential to address stains as soon as possible to prevent them from setting in.
First, remove any solid matter and blot the area with a clean, dry cloth. Then, use a mild detergent and water to clean the area, being careful not to saturate the rug. For tough stains, it's best to leave it to the professionals at Arizona Oriental, who have the tools and knowledge to remove them safely.
Get Professional Help With Prescott Rug Cleaning
Don't let your rugs deteriorate over time. Contact Arizona Oriental today to schedule a consultation and get a free quote for our rug care services. Whether you need regular cleaning, repairs, or restoration, we're here to help.
Before searching for professional rug cleaning, contact Arizona Oriental & Specialty Rug Care in Prescott or fill in the compact form here for a direct reply.
You can also check out our customer reviews from Birdeye and Yellow Pages
Arizona Oriental & Specialty Rug Care serves Prescott, Prescott Valley, Sedona, Flagstaff, and many Northern Arizona areas. We meet the highest standards in professional cleaning area rugs, with rug wash specialists having earned the most increased training, including WOOL SAFE FIBRE CARE SPECIALISTS certification through the WOOLSAFE ORGANISATION. Such extraordinary certification ensures our client's area rugs receive the highest quality care.
Call us for more information on area rug vacuuming tips and tricks at 928-445-1718, visit our website at www.ArizonaOriental.com, or stop by Monday through Friday from 10:00 am to 4:00 pm at our rug washing facility at 565 EZ Street, Prescott, AZ 86301 (pickup and delivery also available). 07-14-2020

Fill In For A Quick Response