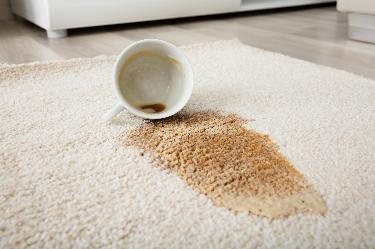 Are your beloved rugs in need of some tender, loving care? We understand the value of your beautiful Oriental and area rugs, so we, Arizona Oriental & Specialty Rug Care, are here to share our top area rug cleaning drop-off cleaning tips with you.
With our extensive knowledge and highly trained staff, we've become Prescott's most trusted pros in rug cleaning. So, let's dive into these valuable tips and learn how to keep your rugs looking their best!
Prescott Rug Cleaning Drop-Off Expertise
Before we get into the tips, let's highlight what makes us the go-to experts in Prescott for rug cleaning. Our team specializes in Oriental rug cleaning, utilizing our extensive knowledge of these delicate textiles.
We understand the unique care these rugs require to ensure they remain in pristine condition. With years of experience, our highly trained staff knows the ins and outs of rug cleaning, making us your top choice for pickup or drop-off area rug cleaning in Prescott.
Tip 1: Regular Vacuuming
One of the simplest yet most effective ways to maintain the beauty of your rugs is through regular vacuuming. Dust and dirt can accumulate in the fibers over time, leading to a dull appearance and potential damage. To prevent this, vacuum your rugs at least once a week. Use a vacuum cleaner with a brush attachment to gently lift dirt and debris from the rug's surface. Don't forget to vacuum the rug's backside to ensure thorough cleaning.
How Can You Benefit?
Regular vacuuming keeps your rugs looking fresh and extends their lifespan. Removing dirt and dust regularly reduces the risk of abrasive particles breaking down the rug's fibers, preserving its beauty for years to come.
Tip 2: Immediate Stain Treatment
Accidents happen; when they do, it's essential to act quickly. When a spill occurs, blot the area gently with a clean, dry cloth to absorb as much liquid as possible. Avoid rubbing, as this can push the stain deeper into the fibers. After blotting, use mild dish soap and water to treat the stain.
Test the solution on an inconspicuous area first to ensure it won't damage the rug's colors. If the stain persists, it's best to consult professional rug cleaners like Arizona Oriental & Specialty Rug Care.
How Can We Help? Our rug cleaning experts in Prescott are here to assist you with even the toughest stains. We have the knowledge and tools to handle various rug cleaning challenges, ensuring your rug looks as good as new.
Tip 3: Rotate Your Rugs
To prevent uneven wear and fading, rotating your rugs every six months is a good practice. This ensures that all rug areas receive equal foot traffic and sunlight exposure. Doing so will maintain the rug's color consistency and prolong its life.
Benefit for Your Rugs Rotating your rugs is a simple yet effective way to ensure their longevity and visual appeal. With this proactive approach, you'll enjoy your rugs for many years and continue to be a stunning part of your home decor.
Don't put off cleaning or repairing your rugs until they are essential. In Prescott, Arizona, Oriental & Specialty Rug Care is here to offer professional rug cleaning and maintenance services.
With our highly trained team and specialized knowledge, we're ready to address any rug-related issues you may have. Contact us now and experience the exceptional rug cleaning services we offer in Prescott, AZ Trust the professionals at Arizona Oriental & Specialty Rug Care to deliver impeccable results every time.
Trust the experts at Arizona Oriental & Specialty Rug Care to handle your rug cleaning needs in Prescott, AZ.
You can also check out our customer reviews from Birdeye and Yellow Pages.
Arizona Oriental & Specialty Rug Care serves Prescott, Prescott Valley, Sedona, Flagstaff, and many Northern Arizona areas. We meet the highest standards in professional cleaning of area rugs, with rug wash specialists having earned the highest training, including certification as WOOL SAFE FIBRE CARE SPECIALISTS through the WOOLSAFE ORGANISATION. Such extraordinary certification ensures our clients' area rugs receive the highest quality care.
Call us for more information on area rug vacuuming tips and tricks at 928-445-1718, visit our website at www.ArizonaOriental.com, or stop by Monday through Friday from 10:00 a.m. to 4:00 p.m. at our rug washing facility at 565 EZ Street, Prescott, AZ 86301 (pickup and delivery are also available).
Remember, when it comes to preserving the beauty and integrity of your rugs, Arizona Oriental & Specialty Rug Care is just a call away. Trust the pros for all your rug cleaning needs!

Fill in for a fast response