Cleaning your rug is essential to maintaining its natural beauty and longevity. However, cleaning a rug can be daunting, especially if you don't know where to start.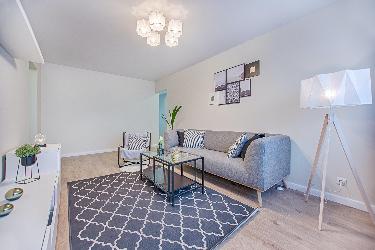 Hi, it's Ruthie from Arizona Oriental & Specialty Rug Care in Prescott, AZ.
That's why we've created the ultimate rug cleaning checklist to help you ensure you don't miss a spot. In this article, we'll guide you through cleaning your rug and maintaining its natural beauty.
Pre-Cleaning Preparation
Before you clean your rug, it's crucial to prepare the area and the rug itself. Start by removing all furniture and objects from the rug.
This will allow you to clean the rug thoroughly and avoid any potential damage to your furniture. Next, vacuum the rug to remove any loose dirt or debris. It's essential to vacuum both sides of the rug to remove all dirt and dust particles. Finally, check for any stains or spots and pre-treat them with a suitable cleaning solution.
Note: Cleaning rugs at home isn't recommended as the results won't be the same, or you can cause more damage.
Cleaning Techniques
The cleaning technique you use will depend on your rug type and its condition. You can use a carpet cleaning machine or steam cleaner for synthetic or machine-made rugs.
For wool, silk, or other delicate rugs, it's best to use a gentle hand-washing technique. When cleaning your rug, be sure to use a cleaning solution that is safe for your rug's material and follow the manufacturer's instructions carefully. Rinse the rug thoroughly with clean water to remove any residue.
Drying Your Rug
Once you've finished cleaning your rug, it's essential to dry it thoroughly. Hang the rug outside on a clothesline or over a railing or use a fan to circulate air around the rug.
Never place a wet rug on a wooden or concrete floor, as this can cause the rug to warp or develop mold. Ensure your rug is completely dry before returning it to its original location.
Maintaining Your Rug
Regular maintenance is essential for keeping your rug clean and in good condition. Vacuum your rug at least once weekly to remove dirt and dust particles.
Rotate your rug periodically to ensure that it wears evenly. If your rug is in a high-traffic area, consider using a rug pad to protect it from wear and tear. Finally, if you spill something on your rug, clean it up immediately to prevent stains and odors from setting in.
Get The Best Area Rug Cleaning in The Region
Cleaning your rug is essential to maintaining its natural beauty and longevity. If you seek professional rug cleaning services in Prescott, AZ, Arizona Oriental & Specialty Rug Care can help.
Our team of experts has the expertise, experience, and equipment needed to clean your rug safely and effectively.
We use advanced techniques and equipment to remove dirt, stains, and odors, leaving your rug looking and smelling fresh.
Contact us today to schedule an appointment, and let us help you maintain the beauty and longevity of your rug. Don't forget to follow our ultimate rug cleaning checklist to ensure you don't miss a spot!
Arizona Oriental & Specialty Rug Care serves Prescott, Prescott Valley, Sedona, Flagstaff, and many Northern Arizona areas.
We meet the highest standards in professional cleaning area rugs, with rug wash specialists having earned the highest training, including WOOLSAFE FIBRE CARE SPECIALISTS certification through the WOOLSAFE ORGANIZATION. Such extraordinary certification ensures our client's area rugs receive the highest quality care.
Call us for more information on cleaning wool rugs and stopping allergies at 928-445-1718, visit our website at www.ArizonaOriental.com, or stop by Monday through Friday 10:00 am to 4:00 pm at our rug washing facility at 565 EZ Street, Prescott, AZ 86301 (pickup and delivery also available).

Fill in for a Direct Response