There are lots of rugs on the market and lots of ways to care for them. Not every rug should be cared for in the same manner. If you have a flat weave rug such as an American Indian rug, Mexican or Persian flat weave rug you should take care to protect your rug with the proper vacuuming procedure.
Frequency is important. When you dust your counters and coffee tables, then it is time to vacuum (dust) your rugs too. This is because it is best to remove light soil rather than wait till a heavy accumulation has occurred. The heavier the accumulation, the more likely damage to the delicate wool fibers will occur. Damage due to the sandpaper-like effect that dry soil has on rug fibers. Imagine being a rug fiber, soft and fluffy and along comes something hard and scratchy (dry soil, dirt, rocks) And this hard, scratchy stuff is being smooshed into you by shoes, dogs…. Life! It won't take much or very long to damage your delicate soft fluffiness. Soon you will be scratched, look dirty and dull and eventually break off. This is what we see when a rug is described as thread bare. Thread bare is the ultimate wear and tear. That being said, be kind to your rug fibers and be a soldier against dry soil, vacuuming will extend the life of your rug.
Ok soldier – You can do it right or you can do it wrong. Doing it wrong will put you in the same predicament as not having vacuumed at all = unnecessary wear, fuzzing, etc. to the delicate fibers. For starters, you should never use an upright vacuum with a beater bar. Tribal rugs such as American Indian usually have less chemical processing in the making those then city rugs; this means bugs such as moths and carpet beetles may find the wool tastier than a more processed rug so you'll need to take extra measure and do more diligence by turning your rug over and dusting the back of the rug at least every other month.
When vacuuming, it's best to use a canister vacuum that has no beater bar. Vacuum from side to side (the width of the rug). You can also use a hand upholstery tool, however this is very time consuming. Another choice would be to us an electric sweeper, which will provide a decent dusting and picking up of most dry soil. Manufacturers such as Bissell and Shark make electric sweepers that are affordable and available at many retail stores.
If the wool is very soft and delicate you will need to be concerned about your suction being too strong as this may fuzz out delicate wool. To avoid fuzzing I recommend using a very soft brush with gentle strokes across the width. Rugs that are wall hangings also need care. This gentle, soft brush will help to remove the light, airborne soil that settles on wall hangings.
Rugs NEED to be PROFESSIONALLY cleaned on an average of every 1 to 3 years – depending on your life style and how active your home is. Don't wait for soil to be obvious. Remember soil damages, so the more highly soiled your rug is, the more damage will have occurred. Here at Arizona Oriental we want your rug to be beautiful and loved for many, many years and we are ready to help you properly care for your rug! Arizona Oriental & Specialty Rug Care offers free estimates and we are eager to help and advise you!
Till next time, enjoy your beautiful art for your floor and remember a clean rug is a rug that can last you a lifetime!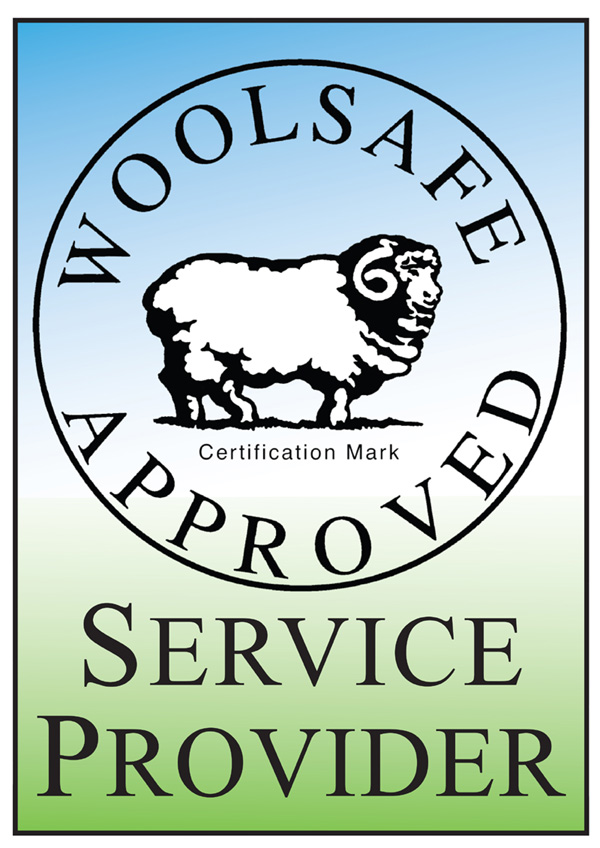 Arizona Oriental & Specialty Rug Care serves Prescott, Prescott Valley, Sedona and much of the Northern Arizona areas. We meet the highest standards in professional cleaning of area rugs with rug wash specialists having earned the highest training, including certification as WOOLSAFE FIBRE CARE SPECIALISTS through the WOOLSAFE ORGANISATION. Such extraordinary certification ensures the area rugs of our client's receive the utmost in care.
Call us for additional information on the right way to vacuum a flat weave wool area rug in Prescott, AZ
at 928-445-1718, visit our website at www.ArizonaOriental.com, or stop by Monday through Friday 10:00 am to 5:00 pm at our rug washing facility at 565 EZ Street, Prescott, AZ 86301 (pick-up and delivery also available).

The Right Way to Vacuum a Flat Weave Wool Area Rug in Prescott, AZ