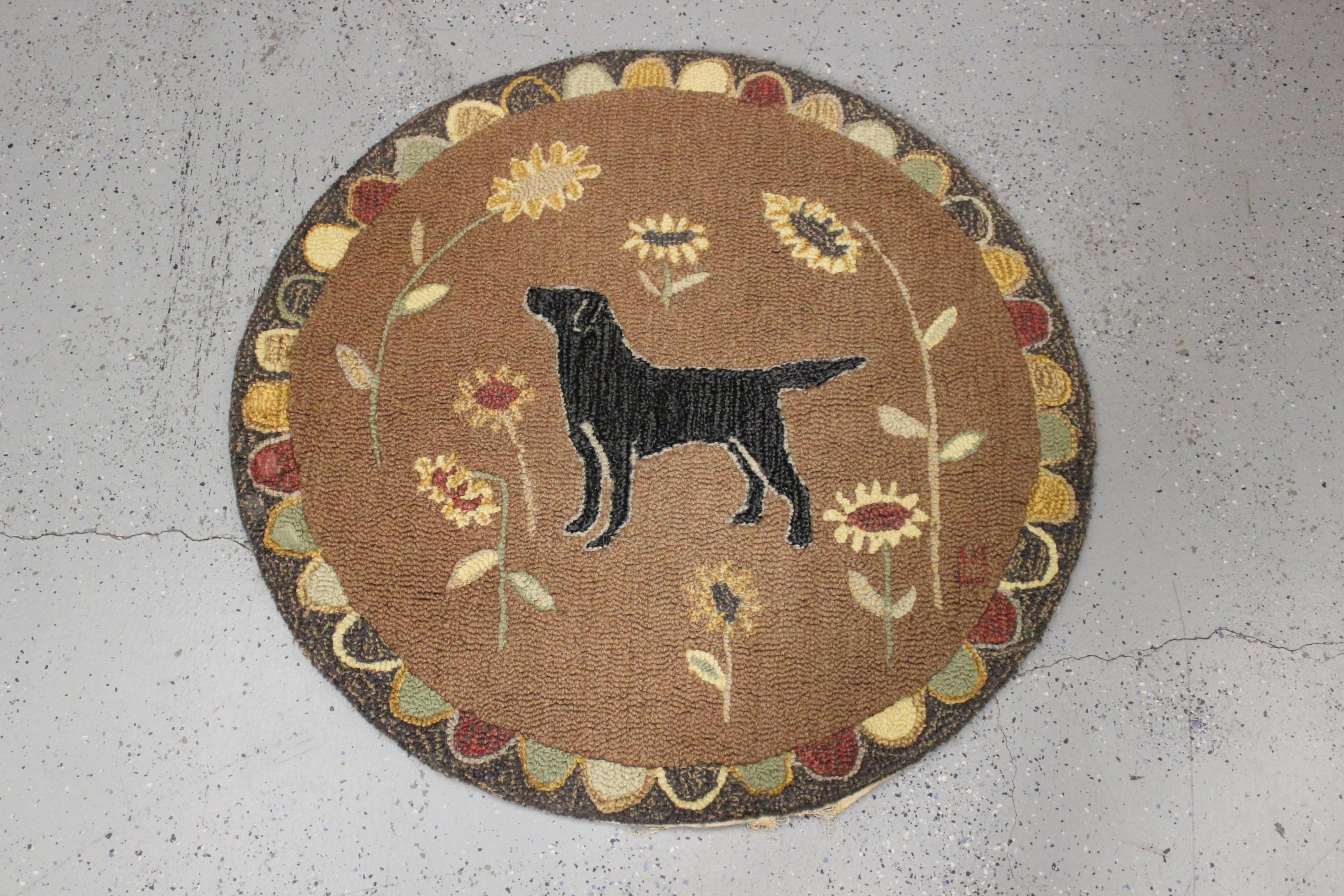 The Real Truth About Tufted Area Rugs – Prescott AZ
Ruthie with Arizona Oriental & Specialty Rug Care here and today I wanted to take a quick moment to share with you all some photos of a rug that recently came into our shop. This adorable little hook rug really captured my heart with the black lab on it – I LOVE black labs and the owner of this rug certainly does, too!
The only problem is that this rug is a tufted rug and it's also quite old. It has been in my client's home for a number of years and they really, really enjoy the rug. As you can see in the photos below, the backing has some serious issues that need to be taken care of so that our client can continue to enjoy the rug!
Tufted rugs are quite different from hand knotted rugs in their production – they have a mesh foundation that the wool tufts are then punched through to create the desired pattern. Once that's done, they will place a layer of latex glue on the back to hold everything together, followed by a piece of monkscloth or canvas to give it a nice, finished look.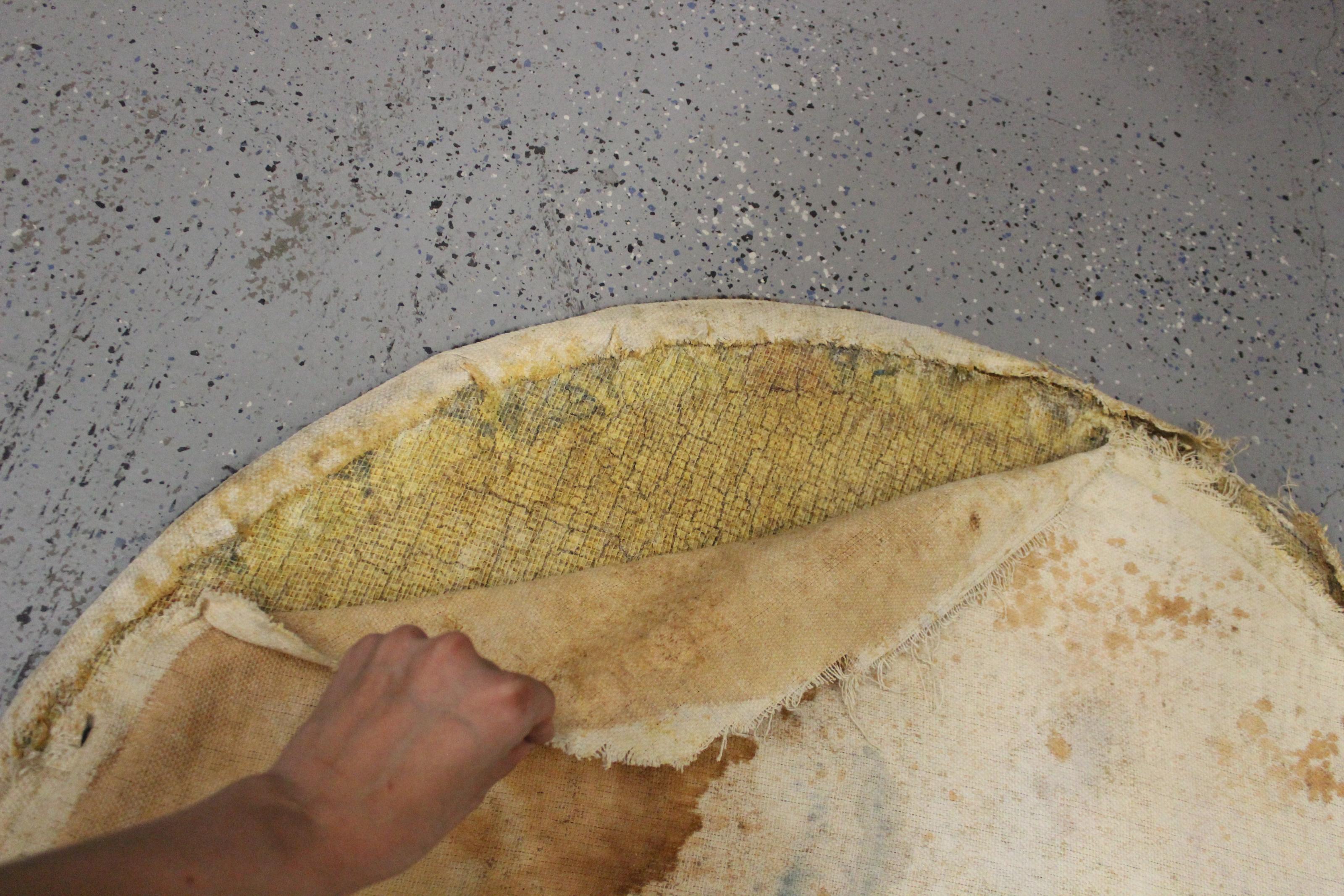 The only disadvantage of these rugs is that they aren't made to last forever – typically the latex glue begins to break down after about 10 years. At that point, the backing will begin to lift up and fall off of the rug, as shown in the photos here.
Luckily, Arizona Oriental can provide this rug with a fresh layer of latex glue and nice new piece of fabric on the back. Doing this will restore the rug and give it brand new life again, allowing our clients to enjoy this adorable little rug for another 10 years! Replacing rugs that you've had for years can be difficult, especially if it's one that you love like this client does!
If you have a tufted area rug that needs a little T.L.C. – be it a thorough cleaning or some repairs – Arizona Oriental & Specialty Rug Care is here in Prescott AZ to help!
Till next time, enjoy your beautiful art for your floors and remember a clean rug is a rug that can last you a lifetime!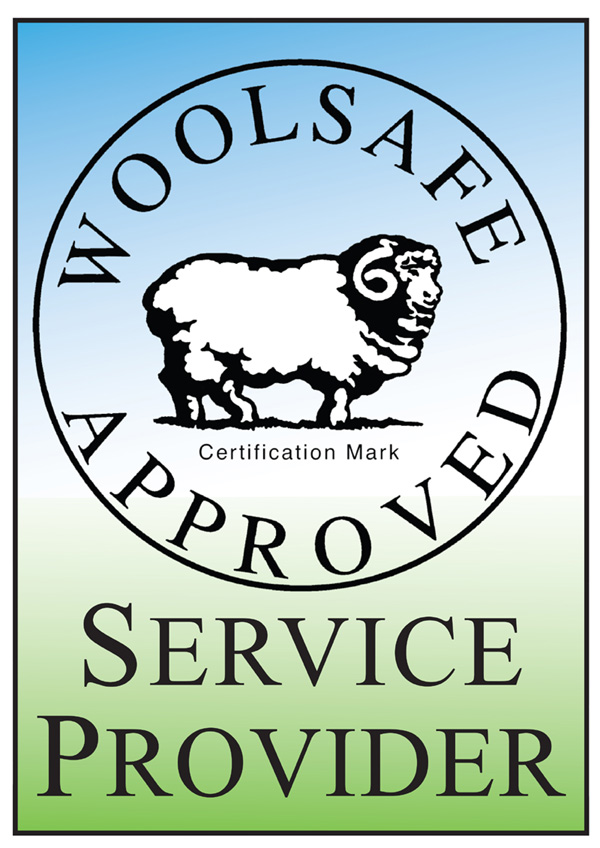 Arizona Oriental & Specialty Rug Care serves Prescott, Prescott Valley, Sedona, and much of the Northern Arizona areas. We meet the highest standards in professional cleaning of area rugs with rug wash specialists having earned the highest training, including certification as WOOLSAFE FIBRE CARE SPECIALISTS through the WOOLSAFE ORGANISATION. Such extraordinary certification ensures the area rugs of our client's receive the utmost in care.
Have more questions about tufted area rug repairs? Call us at 928-445-1718, visit our website at www.ArizonaOriental.com, or stop by Monday through Friday 10:00 am to 5:00 pm at our rug washing facility at 565 EZ Street, Prescott, AZ 86301 (pick-up and delivery also available).


The Real Truth About Tufted Area Rugs –

The Real Truth About Tufted Area Rugs –