Area rugs are a great addition to any home, providing comfort and style to any room. However, not all area rugs are created equal regarding cleaning requirements.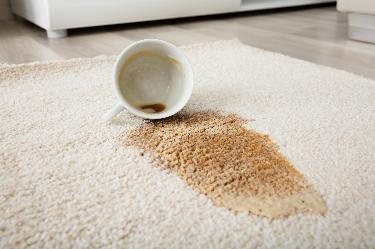 Hi there! It's Ruthie with Arizona Oriental & Specialty Rug Care.
At Arizona Oriental & Specialty Rug Care in Prescott Valley, we understand the importance of proper rug care and maintenance.
Wool area rugs, for example, require different cleaning methods than synthetic fiber rugs. Wool is a natural fiber easily damaged by harsh chemicals or excessive heat during cleaning. Our team at Arizona Oriental uses specialized tools and gentle techniques to clean wool rugs while preserving their delicate fibers effectively.
Silk area rugs also require special attention when it comes to cleaning. These luxurious rugs are delicate and should never be cleaned with hot water or strong detergents that can damage the silk fibers. Our technicians use a gentle hand-washing process that safely removes dirt and stains while preserving the silk's natural luster.
Whatever area rug you have in your home, trust the experts at Arizona Oriental & Specialty Rug Care in Prescott Valley for all your rug cleaning needs!
DIY Area Rug Cleaning: Pros and Cons to Consider
When cleaning area rugs, many people consider doing it themselves. While there are some pros to DIY rug cleaning, there are also some cons that should be considered before making a decision.
One of the biggest pros of DIY rug cleaning is cost savings. Professional area rug cleaning can be expensive, and doing it yourself can save you significant money. Additionally, you have the convenience of being able to clean your rug whenever you want without having to wait for an appointment or pick-up/drop-off service.
While it may seem like a good idea initially, we recommend carefully considering all factors before deciding whether or not to tackle area rug cleaning as a DIY project.
Arizona Oriental: Your Trusted Partner for High-Quality Area Rug Cleaning Services
At Arizona Oriental, we pride ourselves on providing top-notch area rug cleaning services to homeowners throughout Northern Arizona. Our team of skilled professionals has years of experience in the industry and is dedicated to delivering the highest quality results possible.
Our state-of-the-art cleaning facility has advanced tools and technology, enabling us to clean even the most delicate and intricate area rugs thoroughly. We use only eco-friendly cleaning solutions that are safe for your family and pets while ensuring your area rug looks as good as new.
How to Deep Clean Your Area Rugs and Keep Them Looking New
Area rugs are an excellent addition to any home. They add warmth, comfort, and beauty to a room. However, they accumulate dirt, dust, and other contaminants over time. It's essential to clean your area rugs deep regularly if you want them to look new for longer.
The first step in cleaning your area rug is vacuuming it thoroughly. Use a high-quality vacuum cleaner with adjustable suction settings that won't damage the rugs fibers. After vacuuming the top surface, flip the rug over and clean the bottom side.
Find Premium Rug Cleaning in Prescott Valley, AZ
Arizona Oriental provides professional deep-cleaning services for all types of carpets and area rugs in Northern Arizona areas, including Prescott Valley.
Our team of experienced professionals has the specialized equipment and knowledge necessary for removing even tough stains from carpets without damaging their delicate fibers. Contact us today for more information!
Experience the difference for yourself - contact us today to schedule a consultation!
Alternatively, fill in the compact form here for a direct reply. You can also check out our customer reviews from Birdeye and Yellow Pages
Arizona Oriental & Specialty Rug Care serves Prescott, Prescott, AZ, Sedona, Flagstaff, and much of Northern Arizona. We meet the highest standards in professional cleaning of area rugs. We use rug wash specialists who have earned the highest training, including certification as WOOLSAFE FIBRE CARE SPECIALISTS through the WOOLSAFE ORGANIZATION. Such extraordinary certification ensures our client's area rugs receive the highest quality care.
For more information on area rug cleaning at 928-445-1718, visit our website at www.ArizonaOriental.com. You can even stop by Monday through Friday from 10:00 am to 4:00 pm at our rug washing facility at 565 EZ Street, Prescott, AZ 86301. (pick-up and delivery are also available).

Fill in for a Direct Response