Rugs can shed for several reasons, such as poor fiber quality, construction, or homeowner care. I get weekly emails asking how to deal with a shedding rug.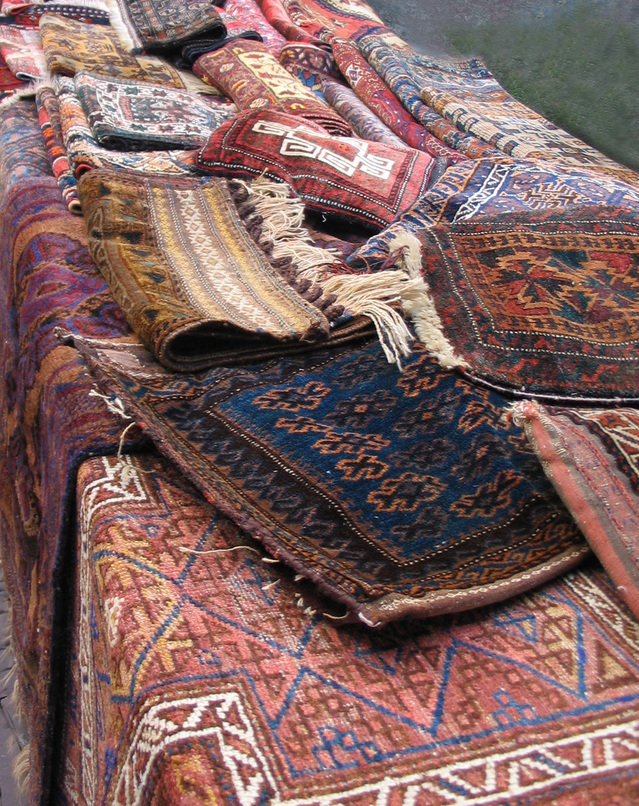 Hi Yall, it's Ruthie here with Arizona Oriental & Specialty Rug Care in gorgeous Prescott, AZ.
When it comes to cleaning shedding rugs, there is no one-size-fits-all approach. The best way to clean a shedding rug will vary depending on the type of rug, the amount of shedding, and your preferences.
However, a few general tips from the number one Prescott Rug Cleaning company can help you keep your shedding rugs looking their best.
Woven Rugs
Hand-knotted rugs are often sheared after weaving to achieve the desired pile height. The shearing process might leave microscopic fibers that appear to "shed when a rug is young." However, some minor chopped pieces can be missed even with this attention to detail.
Any loose-cut threads will be cleaned out quickly after the sale in the best quality carpets.
The problem with rug shedding is it continues because of poor fibers or construction. An excellent quality hand-knotted wool or silk rug shouldn't shed.
To twist and hand knot a rug demands strong wool or silk yarn. Traditional hand-knotted rugs will not shed unless severely damaged (i.e., heavy traffic, water damage, or moth damage).
The shearing process can miss certain strands in a rug made of high-quality wool. Missed strands might show up with regular use and vacuuming, looking as if a cat has clawed at the rugs.
Shearing On High-End Rugs
Poor shearing causes strands to develop in the field. Scissors can cut these.
Tugging at these fiber pulls/sprouts will tell you if the rug comprises terrible brittle wool or a lousy shearing haircut.
If you have high-end rugs, you know how important it is to keep them looking their best. Shearing is a process that helps to keep the fibers of your rug looking fresh and new. It is essential to hire a professional to shear your rug because they have the experience and knowledge to do it correctly.
Shedding From Shaggy Rugs
People who buy shaggy or chunky wool rugs are often concerned about shedding. It's true that wool is made from short-staple fibers spun, twisted, and plied into yarn.
However, the short strands of wool are woven into the longer threads, so the shedding is not as significant as people think.
The wool in these carpets might be of high or low grade, but they will not shed for several months as all "loose" small strands break away with use. Due to wear and tear, poor-quality rugs will shed forever and thin out in high-traffic areas.
Prescott Rug Cleaner Offers Affordable and Efficient Rug Cleaning Services
Suppose you need professional rug cleaning, no matter the material. You can contact Arizona Oriental & Specialty Rug Care in Prescott or fill in the compact form here for a direct reply.
You can also check out our customer reviews from Birdeye and Yellow Pages
Arizona Oriental & Specialty Rug Care serves Prescott, Prescott Valley, Sedona, Flagstaff, and much of Northern Arizona. We meet the highest standards in professional cleaning of area rugs, with rug wash specialists having earned the highest training, including certification as WOOLSAFE FIBRE CARE SPECIALISTS through the WOOLSAFE ORGANIZATION. Such extraordinary certification ensures our client's area rugs receive the highest quality care.
Call us for more information on area rug cleaning at 928-445-1718, visit our website at www.ArizonaOriental.com, or stop by Monday through Friday from 10:00 am to 4:00 pm at our rug washing facility at 565 EZ Street, Prescott, AZ 86301 (pick-up and delivery also available). 07-14-2020

Fill In For A Quick Response