The BIG DIFFERENCE between Carpet Cleaners & Professional Rug Washers – Prescott AZ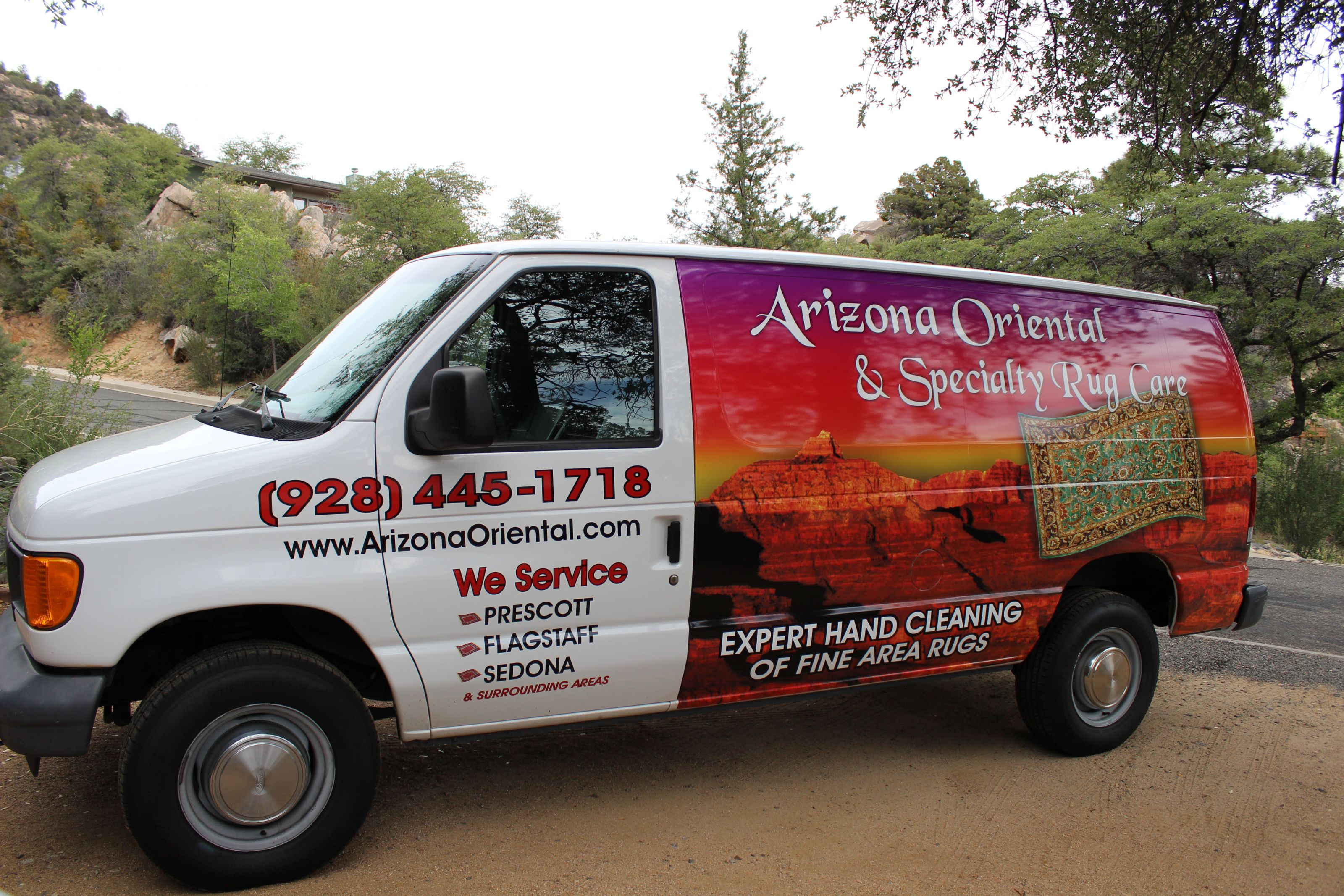 You might be surprised at the amount of people who don't really understand the difference between having their area rugs cleaned with us here at Arizona Oriental & Specialty Rug Care versus having them cleaned in their home by their wall-to-wall carpet cleaner. Ruthie here with Arizona Oriental, your local professional area rug cleaning experts, and today I wanted to talk about what the BIG DIFFERENCE really is.
The main difference between Arizona Oriental & your wall-to-wall carpet cleaner is WOOLSAFE CERTIFICATION! What does this mean? It means that the area rug cleaning specialists here at Arizona Oriental have gone through extensive training to be certified as WOOLSAFE FIBRE CARE SPECIALISTS through the prestigious WOOLSAFE ORGANISATION. This means that we have the knowledge and the experience to clean area rugs the RIGHT way, with specially-formulated cleaning solutions and equipment designed to care for fine area rugs.
This is something that wall-to-wall carpet cleaners DON'T have. Most carpet cleaners regrettably think that they've got the right skills to care for area rugs. However, they simply don't have the understanding about what fine area cleaning entails. They don't understand potential problems like shrinkage, dye bleed, or the potential for musty odors that can come from improper cleaning techniques.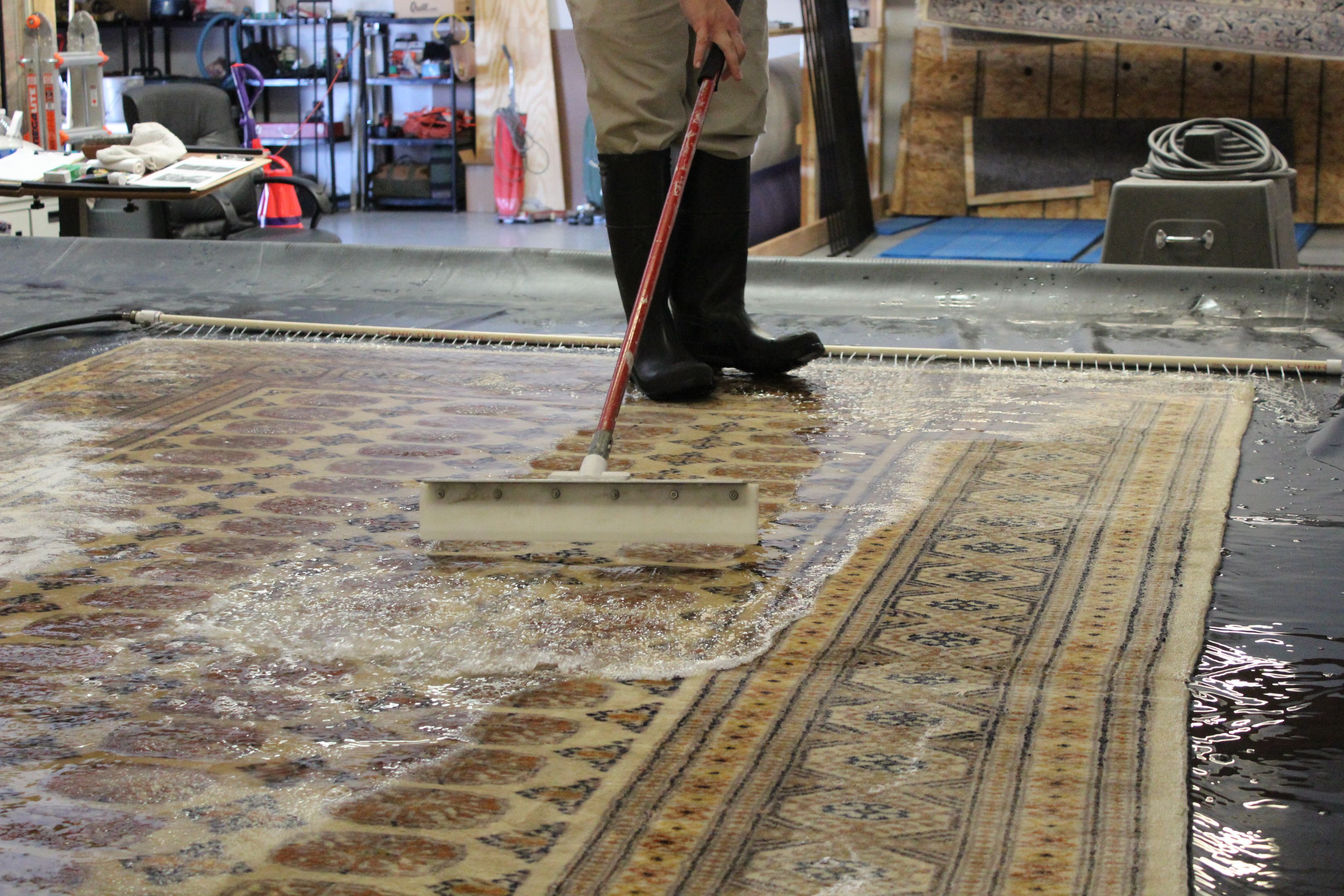 Arizona Oriental also has a dedicated rug washing facility. We have all the right tools at our disposal. Before we even begin cleaning, we inspect all of our rugs prior to cleaning to ensure that we understand the specific needs of each individual area rug. All of our rugs are cleaned one at a time and tailor cleaning to that area rug. We NEVER batch clean, which means our clients can rest assured that they won't have to worry about cross-contamination with another rug's problem dyes or animal urine.
I'm not saying that carpet cleaners aren't great at what they do, but I am saying that Arizona Oriental is also great at what we do. Cleaning synthetic wall-to-wall carpets is an entirely different animal from cleaning fine wool and silk area rugs and every rug is not created equal. Steaming an area rug in your driveway or in place on your floor really is not the best way to clean area rugs. There are just too many ways that things can go wrong!
Be proactive with cleaning your area rugs – hire a professional, certified area rug cleaner like Arizona Oriental and save yourself the possibility of your wall-to-wall carpet cleaner ruining your beloved area rug.
Till next time, enjoy your beautiful art for your floor and remember a clean rug is a rug that can last you a lifetime!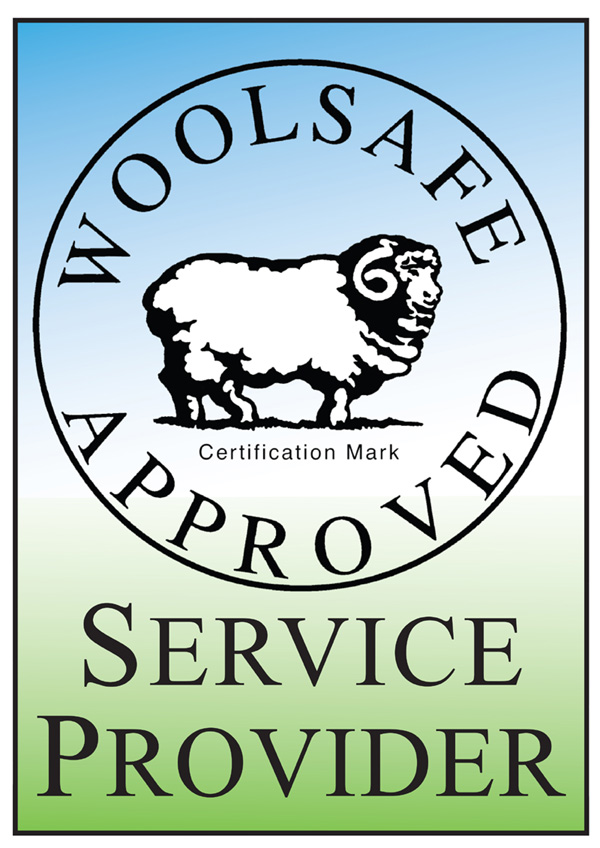 Arizona Oriental & Specialty Rug Care serves Prescott, Prescott Valley, Sedona, and much of the Northern Arizona area. We meet the highest standards in professional cleaning of area rugs and our certification ensures our clients' area rugs receive the utmost in care.
If you have questions about hiring the best area rug cleaner in Prescott AZ, or you would like a free cleaning estimate, give us a call at 928-445-1718, visit our website at www.ArizonaOriental.com, or stop by our rug washing facility Monday through Friday from 10:00am to 5:00pm at 565 EZ Street, Prescott, AZ 86301 (pick-up and delivery also available). (04-17-17)