So it's that time again – time to get your area rugs cleaned and well taken care of by the professionals at Arizona Oriental & Specialty rug care. However, you've noticed that we are no longer in the brown building on Miller Valley Road next to Batteries Batteries Batteries. So where did we go and what was the reason for our move?
We decided to move to a bigger, better facility for the purposes of being able to take better care of our client's rugs. Thanks to our clients and their continued support and confidence, we have needed to upgrade to a bigger facility. We are very blessed and very excited to have made this move (even if moving is a giant pain)! Here are just a few of the pros of our new facility: Better water pressure and better air circulation that allows us to better clean carpets! Oh, and did I mention the parking here?! It's absolutely fantastic and much less of a challenge than it was at our Miller Valley location!
So spread the word because we are here and ready to serve you and your area rugs!
Need simple directions? We're Easy to Find on EZ Street and while most people who have been in Prescott for a while know where that is, many of our clients from Sedona probably do not. We also offer the option of providing pick-up and delivery for your area rugs so that you don't have to leave the comfort of your home. Just give us a call and we'll provide you with a phone quote. From that point, it is usually best to set up an appointment time with you to have an opportunity to do an brief, initial inspection of your rug(s). We'll measure, discuss your concerns, provide a firm quote for the cleaning and if you are ready to move forward we will pick up your rugs and bring them to our facility where we will more thoroughly inspect your rug with our 42 point inspection.
Alternatively, you can always come down and visit us in our new facility. We love visitors. Just take Hwy 69 through Prescott Valley & into Prescott to Sheldon Street, and from there head north on Alarcon. Alarcon comes to an end a block later, turn left at the stop sign. This will put you on 6th Street and you'll see Foxworth-Galbraith on your left and Flame Propane on your right. Immediately after passing Flame Propane, take a right onto EZ Street (the corner of 6th & EZ Streets is where the Firehouse is that our fallen 19 Firefighters called their second home). Follow EZ all the way down to the end – we're the last business on the right and our gates are open during the day so that you can come on in and pull up to our big bay door. Don't worry about unloading your rug - let us do the lifting.
Now that you know where Arizona Oriental & Specialty Rug Care is here in Prescott, give us a call and set up a time for us to come and pick-up your area rug(s) or feel free to stop by during business hours Monday through Friday from 10:00 am to 5:00 pm. For Saturdays, be sure to make an appointment with us beforehand.
Till next time, enjoy your beautiful art for your floor and remember a clean rug is a rug that can last you a lifetime!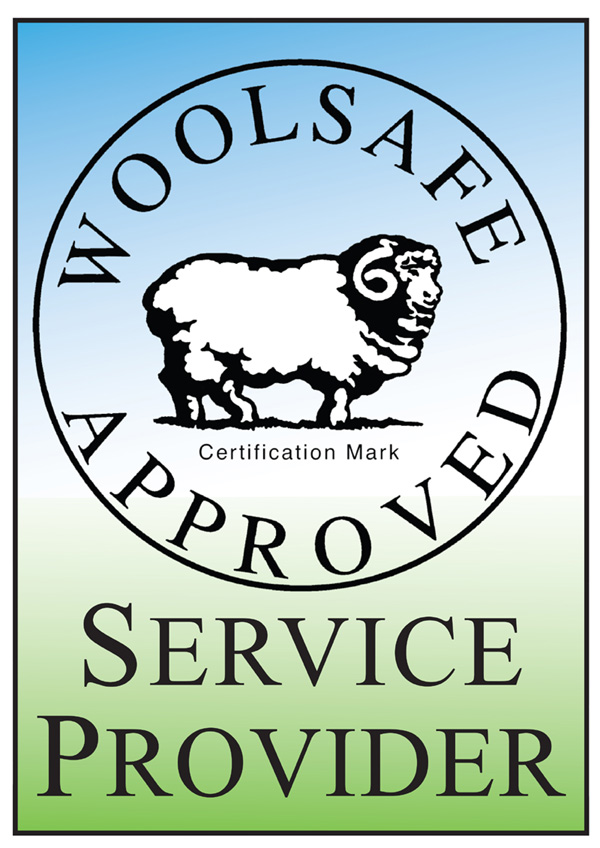 Arizona Oriental & Specialty Rug Care serves Sedona, Prescott, Prescott Valley and much of the Northern Arizona areas. We meet the highest standards in professional cleaning of area rugs with rug wash specialists having earned the highest training, including certification as WOOLSAFE FIBER CARE SPECIALISTS through the WOOLSAFE ORGANISATION. Such extraordinary certification ensures the area rugs of our clients receive the utmost care.
Call us to make an appointment for pick-up of your area rugs or for additional information about our new location and for cleaning quotes at 928-445-1718, visit our website at www.ArizonaOriental.com, or stop by Monday through Friday 10:00 am to 5:00 pm at our rug washing facility at 565 EZ Street, Prescott, AZ 86301 (pick-up and delivery also available).

Time To Clean Your Rug? Call For a Free Estimate & See If Your Rug Qualifies For FREE Pick Up and Delivery (Saves You $50.00 or more!)

Time To Clean Your Rug? Call For a Free Estimate & See If Your Rug Qualifies For FREE Pick Up and Delivery (Saves You $50.00 or more!)