I often tell my clients that you only want to buy rug padding for your area rugs IF you want them to last. What do I mean by that? Simple – rug padding is more than just something to hold your rug in place on the floor to keep it from bunching up and creating a trip hazard. It's also more than something to sit beneath your rug to give it an added cushioning so it feels better when you walk on it. Sure, these are great benefits. But there's more to it than just that, I assure you! Keep reading…….
A separate piece from the rug itself, rug padding sits beneath the rug and protects it from the force of walking on it. Along with softening steps, it protects those delicate knots on your hand woven rugs as well as helps to preserve all other types of rugs in your home. Your rug literally takes a beating when you walk on it all the time and without a quality rug pad beneath it, wear and tear becomes much more visible much sooner than a rug with a quality pad. Quality Rug pad cushions and distributes a person's body weight to keep the weight from compressing as hard on the knots and face fibers, much like shock absorbers on our cars distribute the rattling of a bumpy road throughout our car so it doesn't fall apart on us!
I am a strong believer in rug padding and I use it in my own home under my flat weave rug and love what the rug pad does. Our customers love it as well and know that it is a great investment!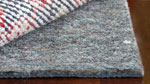 rug padding that Arizona Oriental & Specialty Rug Care carries is vastly different and far superior to any that you could find anywhere else in town. Knowing how important a quality rug pad is, we wanted to make sure we found the best pad possible to offer our clients. For rugs that sit on top of wall to wall carpets, we carry No Muv area rug cushion. For those on a hard surface floor like wood or tile, we have Durahold padding. Both of these come with a 10 year warranty, so you know you're getting a great value out of it!
If it's time to purchase a pad for your rug, you can do so when you get your rug cleaned with us. We can measure your rug here in our facility, custom fit and cut the pad for your rug and the type of floor your rug will be lying on, and then it will be returned with your rug. Still want a pad but cleaning your rug isn't necessary right now? Not a problem! We can set up a time to come stop by your home and get an exact measurement of your rug. We'll also give you a sample of the padding so you know what to expect. Once we cut the padding to your rug's exact measurements, we will bring it back to you and place it into position beneath your rug. We are all about making things easy for our clients.
Till next time, enjoy your beautiful art for your floor and remember a clean rug is a rug that can last you a lifetime!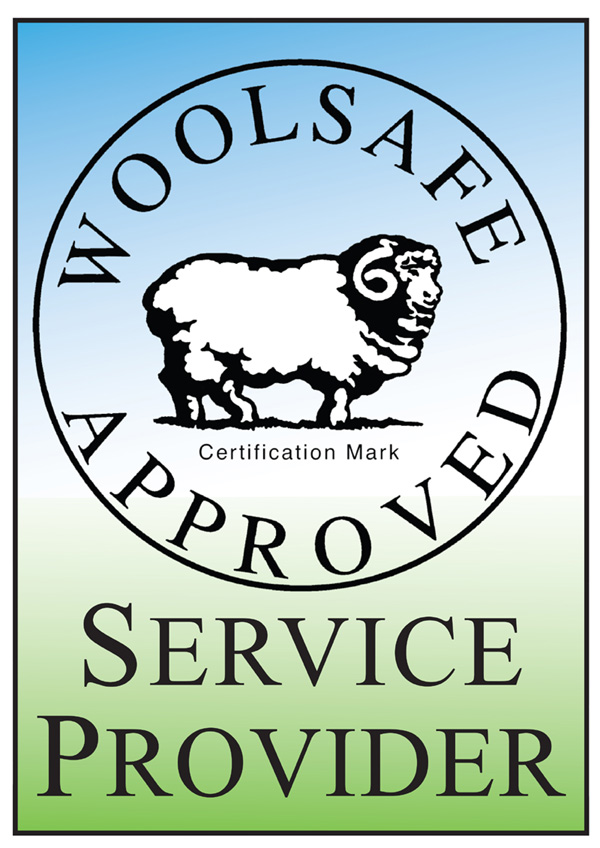 Arizona Oriental & Specialty Rug Care serves Prescott Valley, Sedona, Prescott and much of the Northern Arizona areas. We meet the highest standards in professional cleaning of area rugs with rug wash specialists having earned the highest training, including certification as WOOL SAFE FIBER CARE SPECIALISTS through the WOOLSAFE ORGANISATION. Such extraordinary certification ensures the area rugs of our clients receive the utmost in care.
Call us for more information on What the benefits are of a quality pad under your rugs and for quotes at 928-445-1718, visit our website at www.ArizonaOriental.com, or stop by Monday through Friday 10:00am to 5:00 pm at our rug washing facility at 565 EZ Street, Prescott, AZ 86301 (pick-up and delivery also available).

Sedona AZ – What is the Benefit of Having Rug Padding Under My Area Rug?