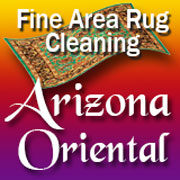 When cleaning a fine area rug made from wool or silk fibers, you have to know what you're doing. And let's be real – your local carpet cleaner doesn't exactly know what they're doing when they take on cleaning your rugs for you. They may think they do and may think that it won't be a problem, but there is more to correctly washing a rug than just running a steam wand over it, which is what wall to wall carpet cleaners do. The ability to clean wall to wall carpets doesn't exactly translate into being able to clean fine area rugs. Unfortunately, their lack of knowledge in this field can lead to ruined rugs, running dyes, musty odors, and even shrinkage – and that's just a few examples.
This is why you should always have your wool and silk area rugs cleaned by a company who is a member of the WoolSafe-Approved Service Provider Network. Arizona Oriental & Specialty Rug Care is a rug care company located in Prescott, and we are extremely proud to be a member of this highly esteemed and elite organization. We have dedicated ourselves to meeting the standards put forth by the WoolSafe Organization and have personnel on our staff that have completed the specialized training to safely take care of your fine wool and silk rugs.
An international organization, the WoolSafe Organization has been dedicated to properly caring for and cleaning wool carpets, rugs, and upholstery since its establishment in 1991 by the International Wool Secretariat (known as the Wool Bureau in North America). They test cleaning products independently to make sure that they are safe for caring for wool carpet and rug fibers.
Arizona Oriental uses ONLY WoolSafe-Approved cleaning products and follows the highest of industry standards to care for your wool rugs. Our clients know this, which is why they have put their trust in us for years when it comes to taking care of their fine wool and silk rugs. Get your rugs taken care of the right way and bring them into a WoolSafe-Approved Service Provider like Arizona Oriental to get the best cleaning service our industry offers.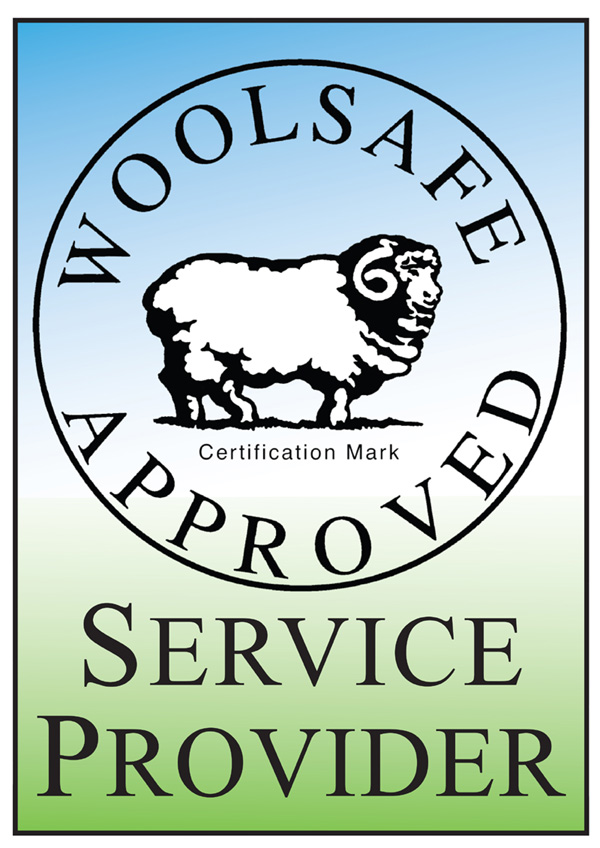 Till next time, enjoy your beautiful art for your floor and remember a clean rug is a rug that can last you a lifetime!
For more information about why you should choose a WoolSafe Certified Area Rug Cleaning Service in Northern Arizona call us at928-445-1718, visit our website at www.ArizonaOriental.com, or stop by Monday through Friday 10:00 am to 5:00 pm at our rug washing facility at 565 EZ Street, Prescott, AZ 86301 (pick-up and delivery also available).

WoolSafe Certification - An Important Credential