You may consider your rug inexpensive, but is it replaceable? Factors to consider is the time your carefully took to choose the rug and then coordinate this rug with the rest of the room décor. Taking great care to match the other accessories such as window treatments, pillows, and decorative items. Frequently when decorating, the rug is one of the first pieces purchased and everything else is matched and the room décor is built around this foundation piece.
I understand your concern about investing good money to pay someone to clean the rug you can replace at a reasonable cost. You may have had this rug for a number of years and it's starting to look dirty. The question is, do you replace it, or do you get it cleaned? Customers often approach me with this question and I can understand why. As I mentioned rugs are the centerpieces for many of our living spaces and we match our pillows and curtains and even sometimes our walls to the colors in the rug to tie the whole room together. (sometimes the entire home)
A second consideration before replacing your rug is if it is even possible to replace and get the exact rug with the exact colors that you need in the exact size you are needing. Rugs aren't as easy to replace as a wardrobe – you have to consider the size, the colors, and the design. The store you bought the rug from may not even carry the same rug anymore because inventory comes and goes in retail stores at the speed of light, so it seems. Do you want to go through the trouble of completely redecorating the entire room for the new rug? And what if you've inherited the rug from a grandmother or a parent? What it lacks in monetary value can surely be replaced with the very strong sentimental value - this just isn't something you can throw out and be done with!
Sure, you could try to call your local carpet cleaner to clean the area rug – but they may not necessarily have the training to treat area rugs like rugs need to be treated when it comes to cleaning. They don't consider the type of fiber of the rug or the structure of it to determine the type of cleaning it really needs. Let's be honest – wall-to-wall carpet is very different from your area rugs. Carpet cleaners simply cannot provide as thorough of a cleaning that an area rug needs to make it look its best and to keep it on your floor longer.
At Arizona Oriental, we take the extra steps to make sure that your rug gets exactly the care that it needs – and deserves! Our procedures include a very thorough inspection and a dye migration test to ensure the colors are stable before we even begin the cleaning process. This ensures that we know exactly what your rug needs and how it needs to be cleaned. With careful dusting to shake loose all of that dry soil that has accumulated in your rug over the years and fresh cleaning solutions matched SPECIFICALLY to your rug, you're assured your rug is getting exactly what it needs.
Call our office to get a FREE ESTIMATE, you might just discover that cleaning your inexpensive rug isn't as bad as you thought. We're here to help with the information to help aid your decision so you have all of the facts available to you. Till next time, enjoy your beautiful art for your floor and remember a clean rug is a rug that can last you a lifetime!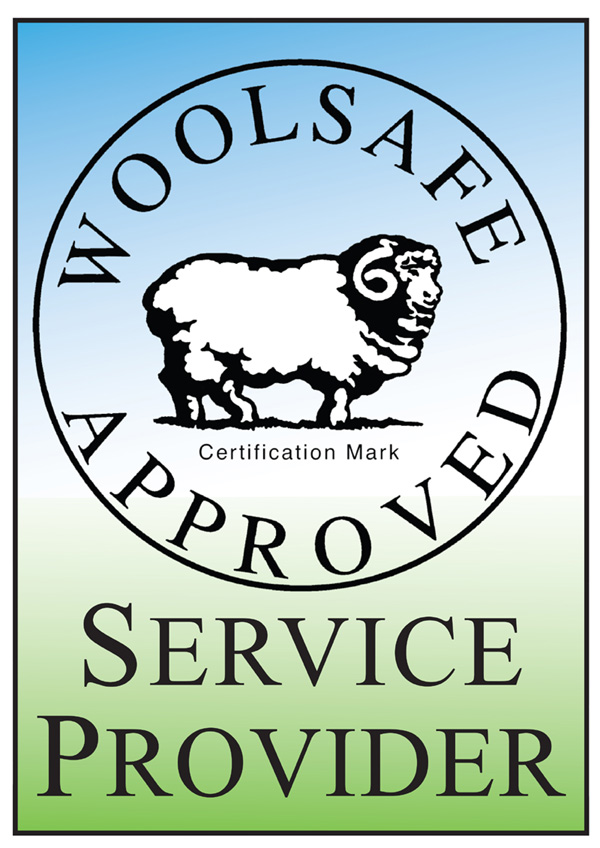 Arizona Oriental & Specialty Rug Care serves Sedona, Prescott, Prescott Valley and much of the Northern Arizona areas. We meet the highest standards in professional cleaning of area rugs with rug wash specialists having earned the highest training which includes certification as WOOLSAFE FIBRE CARE SPECIALISTS through the WOOLSAFE ORGANISATION. Such extraordinary certification ensures the area rugs of our client's receive the utmost in care.
If you are in the Sedona area and are trying to figure out should you clean or replace your inexpensive area rug, we are happy to discuss this with you and give you a free quote. Call Arizona Oriental for additional information and quotes at 928-445-1718, visit our website at www.ArizonaOriental.com, or stop by Monday through Friday 10:00 am to 5:00 pm at our rug washing facility at 565 EZ Street, Prescott, AZ 86301 (pick-up and delivery also available).

Sedona AZ – Is it Better to Clean or Replace My Inexpensive Area Rug?

Sedona AZ – Is it Better to Clean or Replace My Inexpensive Area Rug?

Sedona AZ – Is it Better to Clean or Replace My Inexpensive Area Rug?

Sedona AZ – Is it Better to Clean or Replace My Inexpensive Area Rug?

Sedona AZ – Is it Better to Clean or Replace My Inexpensive Area Rug?