If you have both dogs and area rugs in your home, chances are you've discovered that your dog has what seems to be a natural attraction to your rugs. This may not make sense to you other than perhaps it's a comfy place for them to lay down. However, if your dog is having repeated accidents only on your rugs, this can be very frustrating. Trust me when I say, you aren't alone! We here at Arizona Oriental & Specialty Rug Care see quite a few rugs come to us that have dog accidents on them. We're experts at handling them, neutralizing odors and stains.
There are a variety of reasons that your dog may be urinating only on your area rugs. The first being that it may be an issue of marking its territory. Marking is that instinctual urge that dogs get when they smell the presence of another animal. By marking they are sending a message to all other animals that this is my turf, Buzz off!
Wool rugs smell like another animal to your dog's sensitive nose. Some weavers of Asian and Persian rugs even use goat or camel hair when weaving, which only upsets your dog and activates those instincts even more.
Unfortunately, once your dog starts urinating on something, the more likely he is to return to that spot to urinate again. Even if you clean your rug and use a product like Nature's Miracle to treat the spots, you probably aren't getting all of that urine out of your rug. Urine dries as urine salt crystals, and to your dog, these urine salt crystals and the rug fibers themselves still smell like urine, leading him to continue to pee on your rug again and again.
Besides being a comfortable place for your dog to lay down and rest his head, area rugs in general are quite absorbent. Especially if you have wood or tile floors in the rest of your home. Perhaps your dog figures that peeing on something absorbent (like your area rug) would prevent any splash back onto his paws.
It is important to remember to ALWAYS have your rug(s) professionally cleaned by a rug cleaner like Arizona Oriental & Specialty Rug Care if you're having trouble with puppy accidents. Cleaning urine quickly and effectively can prevent serious damage being done to your rugs. Dry rot is always a possibility with urine due to the destructive nature of urine and that it eats away at the fibers when left in the rug. Urine must be completely removed to avoid deteriorated fibers and can lead to cuts, tears, or even worse as dry rot progresses.
Our full urine treatment flushes rugs with wool safe neutralizers and cleaning solutions to push the urine salt crystals from deep down in the knots and flush them out of rugs. Feel free to give us a call to learn more about our process or to get a FREE ESTIMATE on cleaning and urine treating your area rug.
Till next time, enjoy your beautiful art for your floor and remember a clean rug is a rug that can last you a lifetime!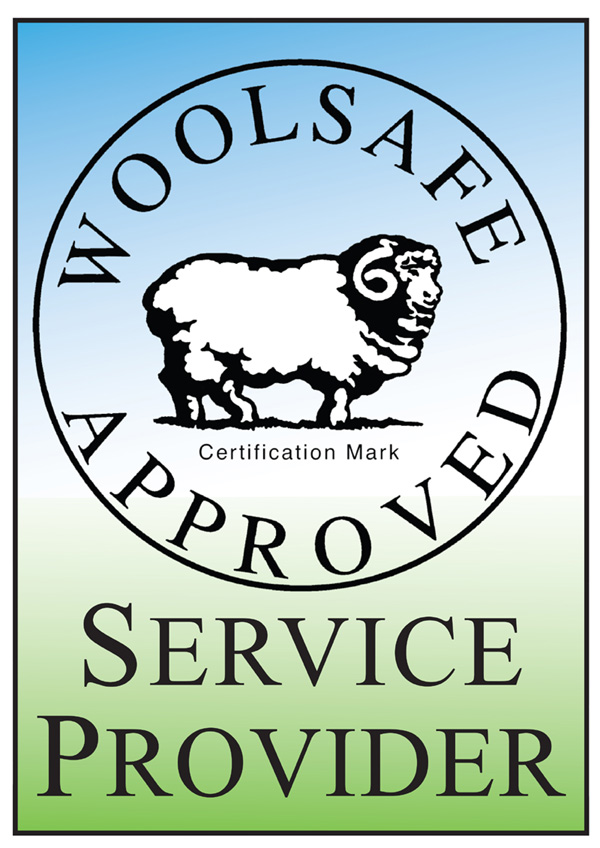 Arizona Oriental & Specialty Rug Care serves Sedona, Prescott, Prescott Valley, and much of the Northern Arizona areas. We meet the highest standards in professional cleaning of area rugs with rug wash specialists having earned the highest training which includes certification as WOOLSAFE FIBER CARE SPECIALISTS through the WOOLSAFE ORGANISATION. Such extraordinary certification ensures the area rugs of our clients receive the utmost in care.
If you're still wondering what causes your dog to be attracted to your area rugs, call Arizona Oriental & Specialty Rug Care for additional information and quotes at 928-445-1718, visit our website at www.ArizonaOriental.com, or stop by Monday through Friday 10:00 am to 5:00 pm at our rug washing facility at 565 EZ Street, Prescott, AZ 86301 (pick-up and delivery also available).

Sedona AZ – Do Dogs Have a Natural Attraction to Area Rugs?