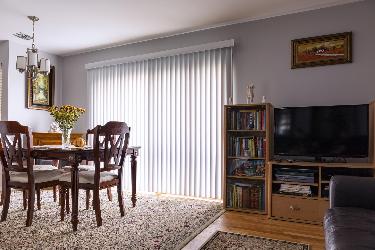 Are you tired of lugging around your precious oriental and specialty rugs for cleaning? Do you wonder what the deal is with pick-up and delivery services for rug cleaning in Prescott, AZ? Look no further as we unravel the convenience that Arizona Oriental & Specialty Rug Care brings to your doorstep.
Prescott, AZ, is known for its picturesque landscapes and charming neighborhoods. Many homeowners in this beautiful city take pride in decorating their homes with exquisite oriental and specialty rugs. These rugs not only add aesthetic value but also tell a story of culture and tradition. However, rug cleaning can be daunting, especially when you have heavy or delicate rugs to deal with.
Why Choose Arizona Oriental & Specialty Rug Care?
At Arizona Oriental & Specialty Rug Care, we understand the perplexity of rug owners when it comes to cleaning. Our highly skilled and trained team specializes in oriental rug cleaning aesthetics. We are not just another rug cleaner; we are experts in our field, committed to preserving the beauty and longevity of your rugs.
How Can We Help You with Pick-Up and Delivery?
Our area rug cleaning services are designed with your convenience—no need to strain your back or worry about damaging your precious rugs during transportation. We offer hassle-free pick-up and delivery services right at your doorstep. Imagine the relief of having us take care of the heavy lifting while you relax.
Our drop-off area rug cleaning near you in Prescott, AZ, ensures you get the best cleaning results without transportation. We are the trusted name when it comes to area rug cleaning aesthetics. Our skilled team knows how to handle different types of rugs, ensuring they look their best after cleaning.
Prescott's Most Reliable Rug Cleaning Service
We proudly serve Prescott, AZ, and the surrounding areas with top-notch rug cleaning services. Our commitment to quality and customer satisfaction sets us apart. Every paragraph of this article reflects our dedication to providing impeccable rug cleaning services and convenience.
Expert Rug Cleaning in Prescott, AZ
Regarding rug cleaning, the name Arizona Oriental & Specialty Rug Care stands out. Our extensive knowledge and expertise in rug cleaning aesthetics make us the go-to choice for rug owners in Prescott. We take pride in our highly trained staff, who treat each rug with the utmost care and attention it deserves.
Tips for Rug Owners
If you want to keep your rugs in pristine condition, here are some tips:
Vacuum your rugs regularly to prevent dirt buildup.
Blot spills immediately to avoid staining.
Rotate your rugs periodically to even out wear and tear.
Trust professionals like us for deep cleaning to maintain their beauty.
Contact Us Today
Don't let the perplexity of rug cleaning weigh you down. Arizona Oriental & Specialty Rug Care is here to make it simple and convenient. With our pick-up and delivery services and expertise in rug cleaning aesthetics, we ensure that your rugs receive the care they deserve.
Are you ready to experience hassle-free rug cleaning in Prescott, AZ? Contact us now and experience the exceptional rug cleaning services we offer in Prescott, AZ.. Trust the professionals at Arizona Oriental & Specialty Rug Care to deliver impeccable results every time.
Trust the experts at Arizona Oriental & Specialty Rug Care to handle your rug cleaning needs in Prescott, AZ.
You can also check out our customer reviews from Birdeye and Yellow Pages.
Arizona Oriental & Specialty Rug Care serves Prescott, Prescott Valley, Sedona, Flagstaff, and many Northern Arizona areas. We meet the highest standards in professional cleaning of area rugs, with rug wash specialists having earned the highest training, including certification as WOOL SAFE FIBRE CARE SPECIALISTS through the WOOLSAFE ORGANISATION. Such extraordinary certification ensures our clients' area rugs receive the highest quality care.
Call us for more information on area rug vacuuming tips and tricks at 928-445-1718, visit our website at www.ArizonaOriental.com, or stop by Monday through Friday from 10:00 a.m. to 4:00 p.m. at our rug washing facility at 565 EZ Street, Prescott, AZ 86301 (pickup and delivery are also available).

Fill in for a fast response