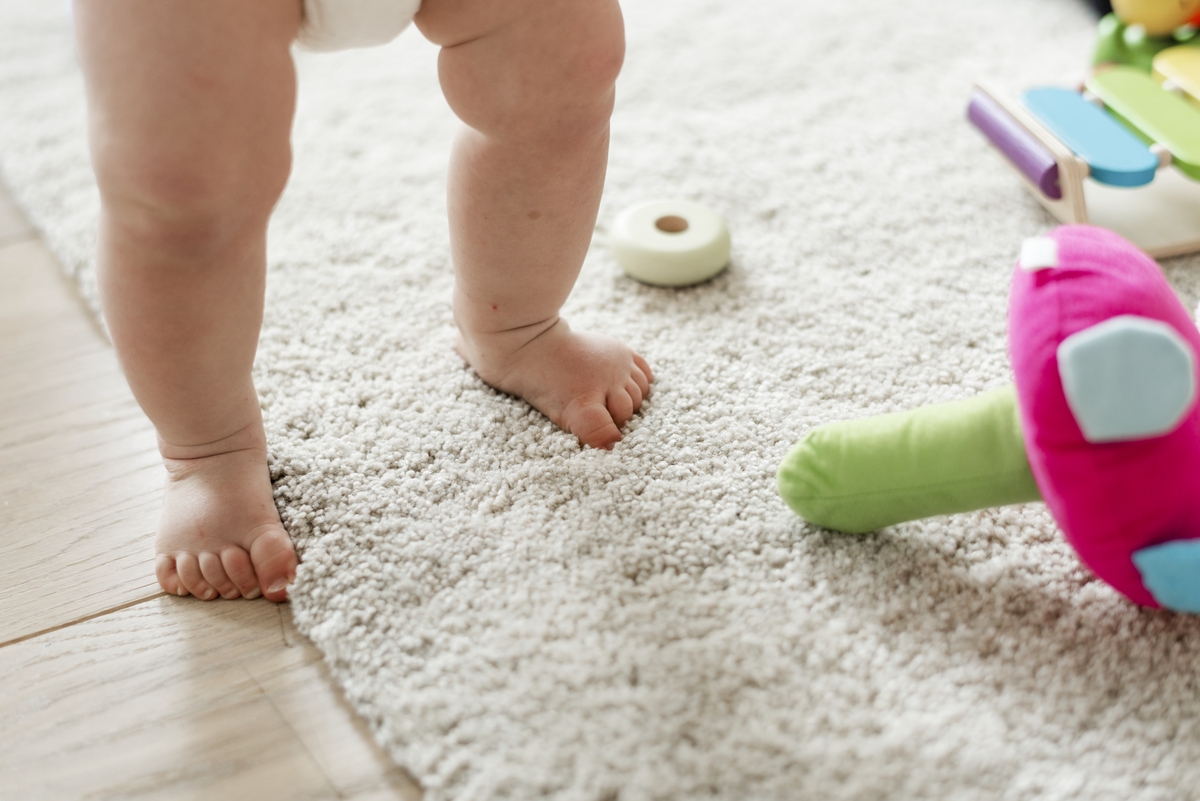 Rugs can be the crown jewel of your home decor, but when they suffer the consequences of neglect or amateur cleaning attempts, they can turn into nightmares. Prescott, like any other place, has seen its fair share of rug-cleaning horror stories. That's where the experts at Arizona Oriental & Specialty Rug Care come in to save the day. We're here to share some hair-raising tales and show you how we, Prescott's trusted pros, turn those stories into happy endings.
Prescott's Rug Cleaning Saviors
Before we dive into the horror stories, let's introduce ourselves. Arizona Oriental & Specialty Rug Care is your go-to expert for rug cleaning in Prescott. With extensive knowledge and a highly trained team, we've earned a reputation as the top choice for rug cleaning services in the area.
Horror Story 1: DIY Disasters
Picture this: A well-meaning homeowner decides to tackle rug cleaning as a DIY project. Armed with household cleaning products and a rented carpet cleaner, they start scrubbing their precious Oriental rug. The result? Colors fading, fibers fraying, and a rug that's far worse off than before.
How Can You Benefit? The lesson here is clear: Leave rug cleaning to the professionals. DIY attempts often lead to irreversible damage. By choosing experts like Arizona Oriental & Specialty Rug Care, you can avoid these horror stories and ensure your rugs receive the care they deserve.
Horror Story 2: The Mystery Stain
Another common tale involves the mysterious stain that won't budge. Homeowners try various stain removal products they find online, hoping to save their rugs from an unsightly mark. However, these products can often do more harm than good, making the stain worse or causing discoloration.
How Can We Help? Our rug cleaning experts have encountered numerous stubborn stains over the years. We have the knowledge and tools to assess the stain's composition and use the appropriate methods for safe and effective removal. Say goodbye to mystery stains and hello to a spotless rug.
Horror Story 3: Neglected Treasures
Sometimes, rugs get pushed to the background and neglected over the years. Dust and dirt accumulate, and the rug's colors fade. Homeowners may think there's no hope for these forgotten treasures.
Benefit for Your Rugs Arizona Oriental & Specialty Rug Care specializes in restoring neglected rugs to their former glory. Our deep cleaning and color restoration services can breathe new life into even the most neglected rugs. Don't give up on your treasures – let us save the day.
Prescott's Rug Care Heroes
Arizona Oriental & Specialty Rug Care is not just a rug cleaning service; we're your dedicated partners in rug care. We're here to rescue your rugs from horror stories and ensure they remain beautiful and valuable additions to your home.
When you choose us, you benefit from:
Extensive Knowledge: Our team's expertise in rug cleaning ensures exceptional results.
Highly Trained Staff: Our staff undergoes rigorous training to provide the best care for your rugs.
Professional Equipment: We use state-of-the-art equipment to clean and restore your rugs.
Customized Solutions: We tailor our services to meet the unique needs of your rugs.
Don't let rug cleaning horror stories become a reality in your home. Contact us now and experience the exceptional rug cleaning services we offer in Prescott, AZ. Trust the professionals at Arizona Oriental & Specialty Rug Care to deliver impeccable results every time.
Trust the experts at Arizona Oriental & Specialty Rug Care to handle your rug cleaning needs in Prescott, AZ.
You can also check out our customer reviews from Birdeye and Yellow Pages.
Arizona Oriental & Specialty Rug Care serves Prescott, Prescott Valley, Sedona, Flagstaff, and many Northern Arizona areas. We meet the highest standards in professional cleaning of area rugs, with rug wash specialists having earned the highest training, including certification as WOOL SAFE FIBRE CARE SPECIALISTS through the WOOLSAFE ORGANISATION. Such extraordinary certification ensures our clients area rugs receive the highest quality care.
Call us for more information on area rug vacuuming tips and tricks at 928-445-1718, visit our website at www.ArizonaOriental.com, or stop by Monday through Friday from 10:00 a.m. to 4:00 p.m. at our rug washing facility at 565 EZ Street, Prescott, AZ 86301 (pickup and delivery are also available).

Fill in for a Direct Response