Are you seeking reliable rug cleaning specialists in Prescott Valley, AZ, who can bring new life to your beloved rugs?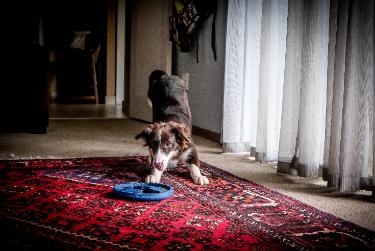 Hi there! It's Ruthie with Arizona Oriental & Specialty Rug Care.
Look no further than Arizona Oriental & Specialty Rug Care. Our expertise and dedication to quality make them the go-to professionals for all your area rug cleaning needs. Let them care for your treasured rugs and restore their beauty to its former glory.
Professional Area Rug Cleaning Services
Arizona Oriental & Specialty Rug Care is a leading company in Prescott Valley, AZ, specializing in area rug cleaning. They understand the value and importance of your rugs, whether they are heirlooms, antique pieces, or modern designs. We train our skilled technicians to handle many rugs with the utmost care and attention to detail.
The company offers comprehensive rug cleaning services that cater to the unique needs of each rug. From delicate oriental rugs to contemporary area rugs, our cleaning process is tailored to preserve the rug's integrity while effectively removing dirt, stains, and odors.
Using state-of-the-art equipment and eco-friendly cleaning solutions, they ensure a thorough cleaning that leaves your rugs fresh, vibrant, and free from allergens.
Expert Oriental Rug Cleaning
Prescott Valley residents with precious oriental rugs can trust Arizona Oriental & Specialty Rug Care for specialized cleaning services. Oriental rugs are known for their intricate patterns, fine craftsmanship, and delicate fibers.
The company's experts possess in-depth knowledge of oriental rugs and use gentle techniques safe for delicate fibers, dyes, and weaves.
With our meticulous approach, Arizona Oriental & Specialty Rug Care can remove years of accumulated dirt and stains from your oriental rug, revealing its true beauty.
They understand the unique needs of each rug and employ traditional hand-washing methods to ensure the preservation of its colors and texture. Your treasured oriental rug will receive the care and attention it deserves, restoring its elegance and value.
Contact Arizona Oriental & Specialty Rug Care Today!
Don't wait any longer to give your rugs the care they need. Contact Arizona Oriental & Specialty Rug Care today for a free consultation. Our friendly and knowledgeable team will answer all your questions and provide a personalized cleaning plan for your rugs.
Prescott Valley, AZ's trusted rug cleaning specialists, is just a phone call away. Reach out to Arizona Oriental & Specialty Rug Care today and let them bring back the beauty of your rugs.
Don't settle for anything less than the best regarding the care and maintenance of your precious rugs.
Alternatively, fill in the compact form here for a direct reply. You can also check out our customer reviews from Birdeye and Yellow Pages.
Arizona Oriental & Specialty Rug Care serves Prescott, Prescott, AZ, Sedona, Flagstaff, and much of Northern Arizona. We meet the highest standards in professional cleaning of area rugs. We use rug wash specialists who have earned the highest training, including certification as WOOLSAFE FIBRE CARE SPECIALISTS through the WOOLSAFE ORGANIZATION. Such extraordinary certification ensures our client's area rugs receive the highest quality care.
For more information on area rug cleaning at 928-445-1718, visit our website at www.ArizonaOriental.com. You can even stop by Monday through Friday from 10:00 am to 4:00 pm at our rug washing facility at 565 EZ Street, Prescott, AZ 86301. (pickup and delivery are also available).

Fill in for a Direct Response