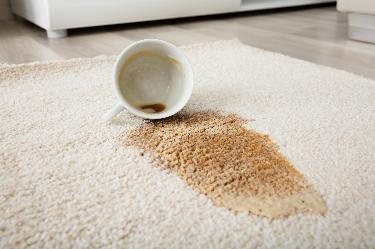 Are your cherished Oriental rugs beginning to show signs of wear and tear? Over time, these beautiful pieces can collect dust, stains, and allergens, leading to a decline in appearance and value. But fear not; the solution lies with Arizona Oriental in Prescott, AZ. Their team of dedicated experts is ready to breathe new life into your rugs, ensuring they remain a captivating part of your décor for years to come.
Preserve the Elegance of Your Oriental Rugs
Did you know that Oriental rugs are exquisite decorations and historical artifacts that reflect centuries of culture and craftsmanship? These intricate designs tell stories of their origin and the skilled hands that wove them. However, their vibrancy can fade with daily foot traffic and exposure to dust and dirt. Expert Oriental rug cleaning is not just about aesthetics; it's about preserving the heritage and legacy woven into every thread.
Prescott's Trusted Rug Cleaning Authority
Regarding Oriental rug cleaning in Prescott, Arizona, Oriental is the name that stands out. With a wealth of experience and a passion for bringing out the best in every rug, they've become a cornerstone of the community. The team at Arizona Oriental understands that each rug is unique and deserves specialized care and attention. They treat every rug with the respect it deserves, combining traditional techniques with modern expertise to deliver exceptional results.
Reviving Your Rugs, One Thread at a Time
Imagine watching the colors of your Oriental rug come alive, its intricate patterns regaining their former glory. Arizona Oriental can make this vision a reality. Their comprehensive rug cleaning process is designed to deeply cleanse the fibers, removing ingrained dirt and stains while protecting the delicate fabric. Through their expert care, your rug will look revitalized and feel fresher underfoot.
Why Professional Cleaning Matters
Vacuuming can only do so much to maintain the cleanliness of your Oriental rugs. Professional cleaning, on the other hand, reaches deep within the fibers, eliminating particles that can cause long-term damage. Arizona Oriental recommends having your rugs professionally cleaned at least once a year or more frequently if exposed to heavy foot traffic. This proactive approach not only preserves their appearance but also prolongs their lifespan.
The Arizona Oriental Approach
At Arizona Oriental, every rug is treated as a work of art. Their cleaning process is tailored to each rug's specific needs, considering its type, age, and condition. They combine their extensive knowledge of Oriental rugs with modern techniques and equipment to ensure a thorough and gentle cleaning process. This commitment to quality sets them apart as Prescott's expert Oriental rug cleaners.
Preserving Your Investment, Reviving Your Décor
Oriental rugs are investments that appreciate value over time. By keeping them clean and well-maintained, you're safeguarding your financial investment and enhancing your home's visual appeal. A beautifully cleaned Oriental rug can transform a room, serving as a focal point that ties your décor together. With Arizona Oriental's expertise, you can have both: a cherished investment and an enhanced living space.
Ready to Breathe New Life into Your Rugs?
If your Oriental rugs have lost their luster, it's time to take action. Contact us now and experience the exceptional rug cleaning services we offer in Prescott, AZ. Trust the professionals at Arizona Oriental & Specialty Rug Care to deliver impeccable results every time.
Trust the experts at Arizona Oriental & Specialty Rug Care to handle your rug cleaning needs in Prescott, AZ.
You can also check out our customer reviews from Birdeye and Yellow Pages.
Arizona Oriental & Specialty Rug Care serves Prescott, Prescott Valley, Sedona, Flagstaff, and many Northern Arizona areas. We meet the highest standards in professional cleaning of area rugs, with rug wash specialists having earned the most increased training, including certification as WOOL SAFE FIBRE CARE SPECIALISTS through the WOOLSAFE ORGANISATION. Such extraordinary certification ensures our client's area rugs receive the highest quality care.
Call us for more information on area rug vacuuming tips and tricks at 928-445-1718, visit our website at www.ArizonaOriental.com, or stop by Monday through Friday from 10:00 am to 4:00 pm at our rug washing facility at 565 EZ Street, Prescott, AZ 86301 (pickup and delivery also available).

Fill in for a fast response