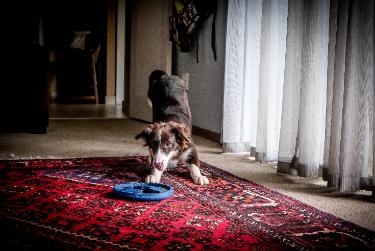 Are your beloved area rugs losing their charm? Over time, even the most exquisite rugs can accumulate dirt, stains, and allergens, dulling their beauty and potentially affecting your indoor air quality. But fear not! Arizona Oriental in Prescott, AZ, is here to breathe new life into your rugs with their top-notch area rug cleaning services.
Unlock the Hidden Beauty of Your Area Rugs.
Did you know that the fibers of your area rugs can trap up to one pound of dirt per square foot? It's astonishing how much grime can accumulate without you even realizing it. This not only affects the appearance of your rugs but also their longevity. Regular vacuuming can help, but professional cleaning is the key to unlocking their hidden beauty and ensuring their preservation.
The Science Behind Professional Area Rug Cleaning
Arizona Oriental understands that each rug has unique materials and patterns. Their expert cleaning process is more than just a surface treatment. It involves a deep understanding of the rug's construction and fiber type, allowing them to tailor their approach for optimal results. This meticulous attention guarantees that your area rugs don't just look cleaner; they are thoroughly cleaned, extending their lifespan.
Prescott's Trusted Area Rug Cleaning Partner
Regarding area rug cleaning in Prescott, Arizona, Oriental is a name you can rely on. They've earned the community's trust with years of experience and a passion for restoring rugs to their former glory. Their team is well-versed in various rug types, from traditional to contemporary, ensuring that each rug receives the care it deserves.
Protect Your Investment with Professional care.
Area rugs are more than floor coverings; they're investments that add character and style to your living spaces. To protect your investment, routine cleaning is essential. Arizona Oriental recommends professional cleaning at least once a year or more frequently if your rug experiences heavy foot traffic. This keeps your rugs looking pristine and prevents dirt from working its way deep into the fibers.
The Arizona Oriental Difference
What sets Arizona Oriental apart is its commitment to delivering exceptional results. They don't settle for superficial cleaning; they aim to provide a comprehensive service that leaves your rugs clean and rejuvenated. With their state-of-the-art equipment and seasoned expertise, they tackle tough stains, eliminate odors, and restore the colors of your rugs.
Elevate Your Home Décor
Imagine entering a room with immaculate, beautifully cleaned area rugs that exude freshness and elegance. Arizona Oriental can turn that imagination into reality. Their professional area rug cleaning services have transformed countless homes, elevating their décor and providing a healthier living environment. Don't let dull and dirty rugs bring down the aesthetics of your space. Let Arizona Oriental revitalize your rugs and enhance your home's charm.
Ready to Revamp Your Rugs?
If you're ready to give your area rugs the care they deserve, it's time to reach out to Arizona Oriental in Prescott, AZ. Their team of experts is passionate about breathing new life into your rugs and restoring them to their former glory. With their advanced techniques and attention to detail, you can trust that your rugs will receive the best treatment. Contact us now and experience the exceptional rug cleaning services we offer in Prescott, AZ. Trust the professionals at Arizona Oriental & Specialty Rug Care to deliver impeccable results every time.
Trust the experts at Arizona Oriental & Specialty Rug Care to handle your rug cleaning needs in Prescott, AZ.
You can also check out our customer reviews from Birdeye and Yellow Pages.
Arizona Oriental & Specialty Rug Care serves Prescott, Prescott Valley, Sedona, Flagstaff, and many Northern Arizona areas. We meet the highest standards in professional cleaning of area rugs, with rug wash specialists having earned the highest training, including certification as WOOL SAFE FIBRE CARE SPECIALISTS through the WOOLSAFE ORGANISATION. Such extraordinary certification ensures our client's area rugs receive the highest quality care.
Call us for more information on area rug vacuuming tips and tricks at 928-445-1718, visit our website at www.ArizonaOriental.com, or stop by Monday through Friday from 10:00 am to 4:00 pm at our rug washing facility at 565 EZ Street, Prescott, AZ 86301 (pickup and delivery also available).

Fill in for a fast response