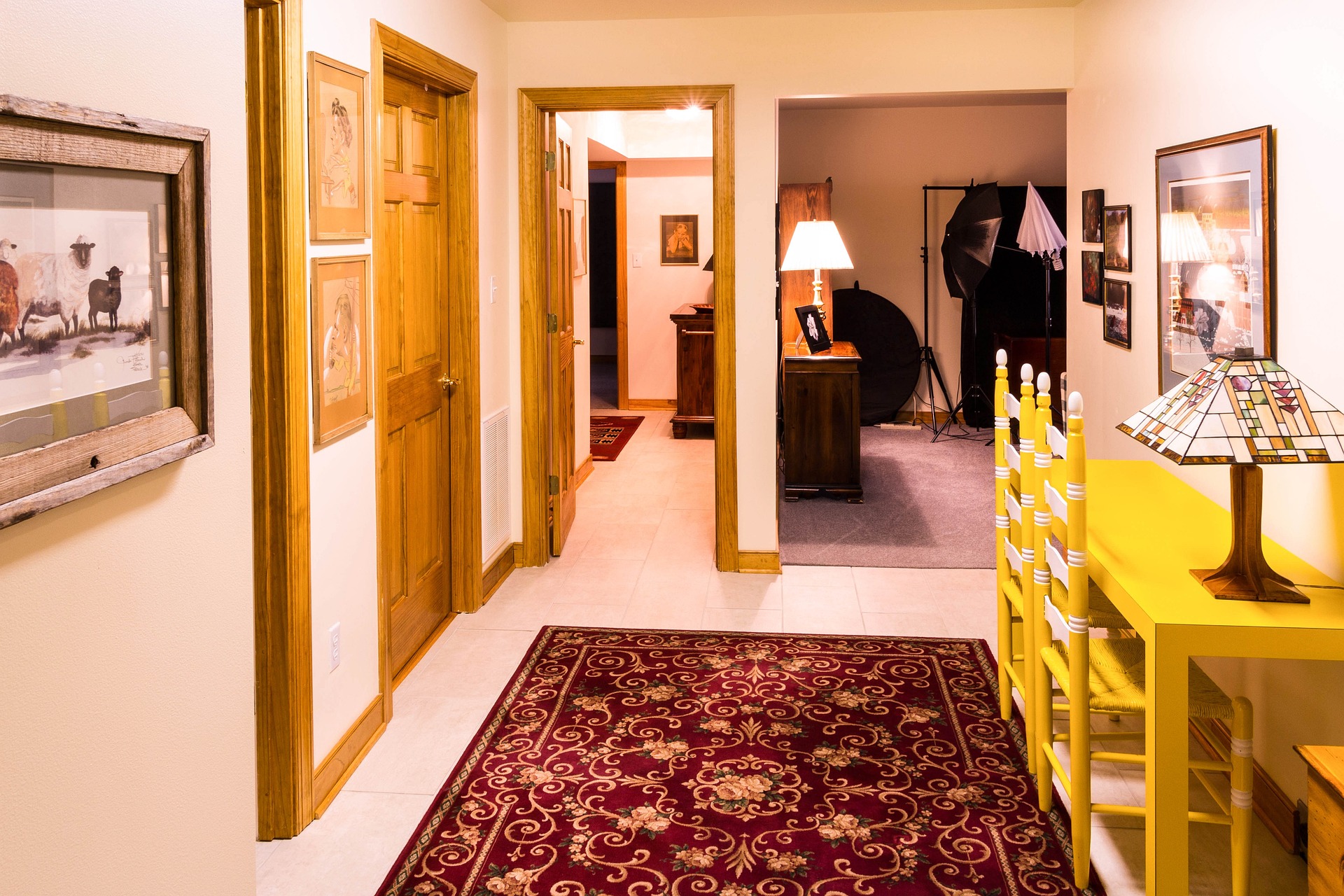 Is your once-beautiful area rug losing its charm? Over time, daily wear and tear and dust and spills can dim the vibrant colors and intricate patterns that once adorned your rug. But fear not—Arizona Oriental in Prescott Valley, AZ, is here to help you rescue the beauty of your rugs with their exceptional area rug cleaning services.
Revive the Splendor of Your Living spaces.
Your area rugs are more than just floor coverings; they're artistic expressions that enhance the aesthetics of your home. They tie your décor together, adding warmth and character to your living spaces. However, the hustle and bustle of daily life can take a toll on these treasures, causing them to lose their original brilliance. Professional area rug cleaning can breathe new life into your rugs, reviving their splendor and preserving their value.
Prescott Valley's Trusted Area Rug Cleaning Experts
Regarding area rug cleaning services in Prescott Valley, Arizona, Oriental is the name you can trust. With a wealth of experience and a passion for restoring rugs to their former glory, they have established themselves as the go-to experts in the community. The team at Arizona Oriental understands that every rug is unique and deserves personalized care. They combine their knowledge of traditional techniques with modern advancements to provide unparalleled results.
A Comprehensive Approach to Restoration
Arizona Oriental's area rug cleaning process goes beyond the surface. It involves thoroughly understanding your rug's materials, colors, and construction. Their experts carefully assess the rug's condition and tailor their cleaning approach to ensure optimal results. This meticulous attention guarantees that your rug looks clean and feels revitalized.
Protect Your Investment and Enhance Your décor.
Area rugs are investments that appreciate both value and sentiment. Regular professional cleaning not only safeguards your financial investment but also elevates the overall ambiance of your home. Arizona Oriental recommends scheduling area rug cleaning at least once a year or more frequently if your rugs are subjected to heavy foot traffic or accidents. This proactive approach not only preserves their beauty but also prevents long-term damage.
Experience the Arizona Oriental Difference
What sets Arizona Oriental apart is their unwavering commitment to excellence. Their team takes pride in delivering results that surpass expectations. Armed with state-of-the-art equipment and an in-depth understanding of different rug types, they can tackle stubborn stains, odors, and dull colors. Entrust your rugs to Arizona Oriental and experience the transformative difference they can make.
Restore the Elegance of Your Area Rugs
Imagine your area rugs being returned to their former glory—the colors vivid, the patterns intricate, and the overall appearance stunning. Arizona Oriental can turn this imagination into reality. Their area rug cleaning services are designed to restore the beauty of your rugs, rejuvenate your home décor, and create an inviting atmosphere.
Ready to Embark on the Restoration Journey?
If your area rugs need rescue, don't wait any longer; use Arizona Oriental in Prescott Valley, AZ, and let their team of experts work their magic. Your rugs deserve the finest care, and Arizona Oriental is dedicated to delivering just that. Contact us now and experience the exceptional rug cleaning services we offer in Prescott Valley, AZ. Trust the professionals at Arizona Oriental & Specialty Rug Care to deliver impeccable results every time.
Trust the experts at Arizona Oriental & Specialty Rug Care to handle your rug cleaning needs in Prescott Valley, AZ.
You can also check out our customer reviews from Birdeye and Yellow Pages.
Arizona Oriental & Specialty Rug Care serves Prescott, Prescott Valley, Sedona, Flagstaff, and many Northern Arizona areas. We meet the highest standards in professional cleaning of area rugs, with rug wash specialists having earned the highest training, including certification as WOOL SAFE FIBRE CARE SPECIALISTS through the WOOLSAFE ORGANISATION. Such extraordinary certification ensures our client's area rugs receive the highest quality care.
Call us for more information on area rug vacuuming tips and tricks at 928-445-1718, visit our website at www.ArizonaOriental.com, or stop by Monday through Friday from 10:00 am to 4:00 pm at our rug washing facility at 565 EZ Street, Prescott, AZ 86301 (pickup and delivery also available).

Fill in for a fast response