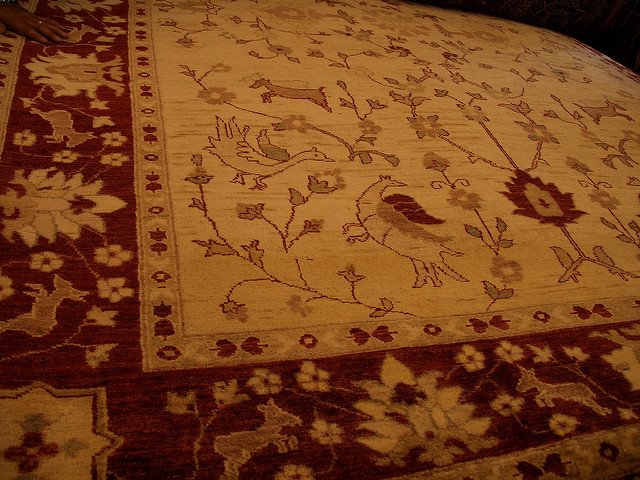 Hi there! It's Ruthie with Arizona Oriental & Specialty Rug Care coming from Prescott, AZ.
Do you find it a challenge to keep your rugs clean at home? You can quickly find it is a tough task. Spilled drinks or food from coffee tables are just the things you don't want too often.
We are forever being asked how to deal with these sorts of emergencies. The first thing is you need to assess the stains. While it can be fun to hunt for a new rug, that could be a considerable expense if you have an exotic rug.
Here you can find a couple of our tips to help you prevent serious damage to your precious area rug before you need to call your local professional Prescott, AZ rug cleaning services.
Prescott Specialty Rug Care Tip 1
Many individuals are not aware they can tackle some stains with things they have in the home. While they won't clean your rug and companies such as Arizona Oriental & Specialty Rug Care, they can stop things from sticking and making more mess.
If you have to deal quickly with a spilled drink on your rug, you must remove as much excess moisture as possible.
That is important as the longer you delay removing it, the more chance the liquid has to soak deep into your rug, and it will be a challenge to remove any spill yourself.
If you get caught and don't have clean sponges nearby, grab your kitchen towels and use them to dab the liquid. We advise you to put some underneath to prevent the spilled liquid from entering your floor.
Prescott Rug Cleaner Tip 2
While you may think baby wipes are just for your kids and removing makeup, you can find these are ideal for removing anything that could lead to a stain. With continual blotting, you can lighten a stain until it is almost gone.
However, you will need to seek the help of your local Prescott rug cleaning specialist to get the stain from deep down in your rug. Consider
Rug Cleaner Secret Weapon
If there is one ingredient with more uses than any other in your home, it has to be white vinegar. It serves many purposes around the home for different cleaning and disinfecting tasks.
Once you know you have a stain, grab some warm water and add a little white vinegar and use this solution to dab on your stain.
You may be surprised how effective this can be. However, depending on the spilled solution, it may be sticky deep in the fibers, and dust will begin sticking. No matter how much blotting you do, you will need your friendly Prescott rug cleaning specialist.
Finding Specialty Rug Care in Prescott
You may see carpet cleaning firms all over, yet even if some of these carry out rug cleaning, they will use the same commercial solutions and machines as on their carpets.
Specialty Rug Care is a little more in-depth, and you will need a specialist to know how to deal with these deep down spill stains.
If you are searching for professional rug cleaning, you can contact Arizona Oriental & Specialty Rug Care in Prescott or fill in the compact form here for a direct reply.
You can also check out our customer reviews from Birdeye and Yellow Pages

Fill in the form for a direct reply