Public Beware: Moth Damage to Fine Area Rugs!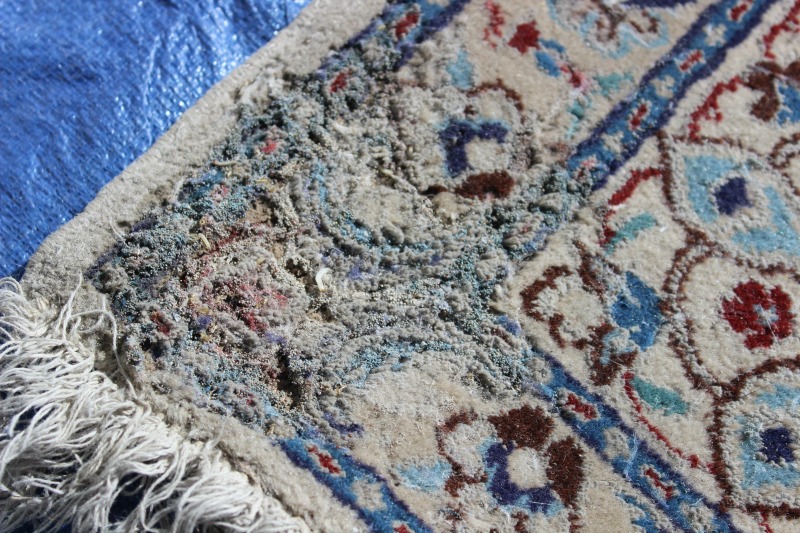 I'll make this one short and sweet: don't let your fine wool or silk area rugs sit in storage, on the wall, or even in an unused room unprotected! Wool rugs are like a moth's dream buffet come true - especially when they are in a quiet place where the moths won't be disturbed throughout their lifecycle.
Unfortunately, moth infestation and damage is something that we see pretty often here at Arizona Oriental & Specialty Rug Care here in Prescott, AZ. Most people don't seem to realize the amount of damage that one little moth can do to their rugs. One little moth can create a BIG problem for both you and your wool area rugs!
Consider this your public service announcement -
BE VERY CAREFUL WHEN IT COMES TO YOUR AREA RUGS AND MOTHS!!!
If you notice some moth damage in your area rugs, make sure to give Arizona Oriental a call as soon as possible! These are the steps we will take to remove the infestation from your beloved area rug and protect your rug for the future:
Treat the rug to kill any active infestation and larva still in the rug.

Thoroughly dust and wash your area rug to remove the dirt and any animal urine deposits that may be attracting the moths to your rug.

Dry your rug thoroughly and quickly.

Perform a post-cleaning moth treatment to protect your area rug from future infestation!
I always think it's much better to be safe than sorry in these kinds of situations, wouldn't you agree? By taking the extra step to prevent this kind of infestation from happening, you can save yourself a lot of heartache (and money). Arizona Oriental offers moth treatments to all of our client's wool and silk area rugs - this is a GREAT idea to have applied to your beloved rugs before you put them into storage, hung on a wall, or even put on the floor of a room that doesn't see much traffic.
Oh, one more thing before I go for today: If you bring an area rug that may have a moth infestation to Arizona Oriental, please make sure you call us ahead of time and leave your rug outside for us to inspect it! We don't want to bring the infestation into our shop full of other client's wool and silk area rugs!
Till next time, enjoy your beautiful art for your floor and remember a clean rug is a rug that can last you a lifetime!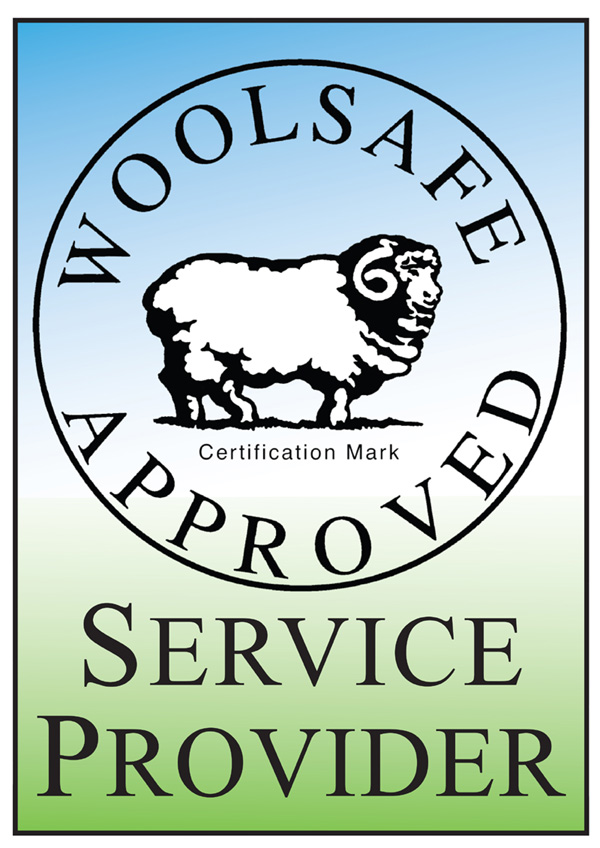 Arizona Oriental & Specialty Rug Care serves Prescott, Prescott Valley, Sedona, Flagstaff, and much of the Northern Arizona areas. We meet the highest standards in professional cleaning of area rugs with rug wash specialists having earned the highest training, including certification as WOOLSAFE FIBRE CARE SPECIALISTS through the WOOLSAFE ORGANISATION. Such extraordinary certification ensures our client's area rugs receive the highest quality care.

Call us for more information about what to do if your area rug has a moth infestation and for a free quote on cleaning at 928-445-1718, visit our website at www.ArizonaOriental.com, or stop by Monday through Friday 10:00 am to 4:00 pm at our rug washing facility at 565 EZ Street, Prescott, AZ 86301 (pick-up and delivery also available). 4-6-2018