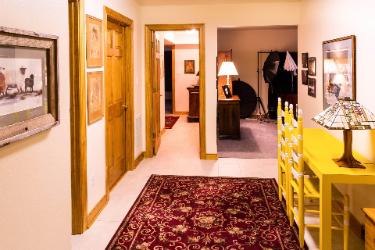 Maintaining the cleanliness and beauty of your area rugs is essential for a healthy and visually appealing home. One common question that arises among rug owners is, "How often should I have my area rugs professionally cleaned?" At Arizona Oriental, your go-to professional area rug cleaners in Prescott, we recommend a regular cleaning schedule to keep your rugs in top-notch condition. In this article, we'll explore the factors that influence the frequency of rug cleaning and offer valuable insights into creating an effective rug cleaning routine.
Factors Influencing Rug Cleaning Frequency
Foot Traffic
The amount of foot traffic your area rugs endure plays a significant role in determining how often they should be cleaned. High-traffic areas, such as entryways and living rooms, are prone to accumulating more dirt and debris, requiring more frequent cleaning compared to rugs in less frequented spaces.
Pet Presence
If you have pets at home, their shedding, accidents, and dander can contribute to a higher level of soiling in your area rugs. Pet owners should consider more frequent professional rug cleaning to maintain a clean and odor-free environment.
Allergies and Health Concerns
For individuals with allergies or respiratory issues, regular rug cleaning is crucial. Dust mites, allergens, and pollutants can accumulate in the rug fibers over time, leading to health problems. Cleaning your rugs frequently can significantly improve indoor air quality.
Environmental Conditions
The local environment in Prescott, AZ, can also affect rug cleaning frequency. If you live in a dusty or humid area, your rugs may require more frequent cleaning to prevent dirt buildup and mold growth.
Creating an Effective Rug Cleaning Routine
General Guidelines
As a general rule of thumb, we recommend professional rug cleaning at least once every 12 to 18 months. However, this timeline can be adjusted based on the factors mentioned above.
Inspect Regularly
Regularly inspect your area rugs for signs of soiling, stains, or wear and tear. Catching issues early can prevent them from becoming more challenging to clean or causing permanent damage.
Spot Cleaning
Promptly address spills and stains to prevent them from setting into the rug fibers. Blot the affected area gently with a clean, absorbent cloth and avoid rubbing, which can spread the stain further.
Professional Expertise
While regular maintenance is essential, professional area rug cleaning provides a deep and thorough clean that extends the life of your rugs. Arizona Oriental in Prescott has the expertise and specialized equipment to remove embedded dirt, allergens, and stains effectively.
Using The Best Rug Cleaners in Arizona
The frequency of professional area rug cleaning in Prescott depends on various factors, including foot traffic, pet presence, allergies, and environmental conditions. Create an effective rug cleaning routine by inspecting your rugs regularly, addressing spills promptly, and scheduling professional cleaning at least once every 12 to 18 months. Contact us now and experience the exceptional rug cleaning services we offer in Prescott, AZ. Trust the professionals at Arizona Oriental & Specialty Rug Care to deliver impeccable results every time.
Trust the experts at Arizona Oriental & Specialty Rug Care to handle your rug cleaning needs in Prescott, AZ.
You can also check out our customer reviews from Birdeye and Yellow Pages.
Arizona Oriental & Specialty Rug Care serves Prescott, Prescott Valley, Sedona, Flagstaff, and many Northern Arizona areas. We meet the highest standards in professional cleaning of area rugs, with rug wash specialists having earned the highest training, including certification as WOOL SAFE FIBRE CARE SPECIALISTS through the WOOLSAFE ORGANISATION. Such extraordinary certification ensures our client's area rugs receive the highest quality care.
Call us for more information on area rug vacuuming tips and tricks at 928-445-1718, visit our website at www.ArizonaOriental.com, or stop by Monday through Friday from 10:00 am to 4:00 pm at our rug washing facility at 565 EZ Street, Prescott, AZ 86301 (pickup and delivery also available).

Fill in for a quick response