As an oriental rug cleaning company, Arizona Oriental is committed to preserving the beauty of your valuable rugs.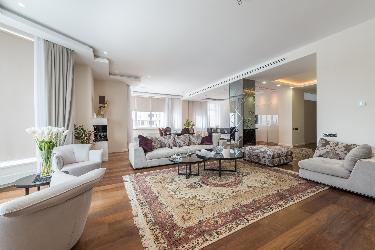 Hi there! It's Ruthie with Arizona Oriental & Specialty Rug Care.
Our professional area rug cleaning company understands that oriental rugs are a significant investment and should be treated with the utmost care. Our specialists have years of experience handling various oriental rugs, including Persian, Turkish, and Chinese.
We use specialized equipment and techniques to remove dirt, dust, stains, pet hair, and other impurities from your oriental rugs, causing no damage.
Don't let dirt accumulate on your precious oriental rug! Leave it to the professionals at Arizona Oriental, and we'll help preserve your beautiful oriental rugs for many years to come!
Our Expert Oriental Rug Cleaning Services Will Keep Your Rugs Looking New
At Arizona Oriental & Specialty Rug Care, we know that oriental rugs are not just ordinary carpets. Besides the fact that they are often a significant investment, they also add elegance and sophistication to any space.
However, these rugs can get dirty and lose their luster with time and use. This is where our expert oriental rug cleaning services come in handy.
Our cleaning begins with thoroughly inspecting your rug to determine its specific needs. We then dust it carefully to remove any dirt or debris lodged deep within the fibers before washing it using eco-friendly solutions that will not harm your rug's delicate fibers.
We use advanced equipment to extract water from the carpet before drying it thoroughly to prevent moisture buildup, which can lead to mold growth.
Protect Your Rugs and Extend Their Lifespan with Our Quality Cleaning
At Arizona Oriental, we understand the importance of keeping your rugs clean and well-maintained to prolong their lifespan. Our quality cleaning services not only remove dirt, dust, and allergens but also protect the fibers from damage caused by wear and tear.
We use gentle yet effective cleaning techniques that are safe for many rugs, including delicate Persian or Oriental rugs.
Routine maintenance is crucial in extending the life of your rugs. Regular vacuuming and spot cleaning can help maintain their appearance, but a professional deep clean is necessary at least once a year, depending on usage.
By partnering with Arizona Oriental for your rug cleaning needs, you get high-quality service from a team of experts who care about preserving your long-term investment.
Call Arizona Oriental for a Free Quote Today!
At Arizona Oriental, we offer top-notch cleaning services to our clients. We understand your home or office space is valuable and deserves the best care possible. That's why we provide various cleaning services, including area rug cleaning, tile and grout cleaning, and upholstery cleaning.
So, if you're seeking reliable and professional cleaning services in Northern Arizona, look no further than Arizona Oriental. Contact us today to schedule your free quote and take the first step towards a healthier home or office environment!
Alternatively, fill in the compact form here for a direct reply.
You can also check out our customer reviews from Birdeye and Yellow Pages
Arizona Oriental & Specialty Rug Care serves Prescott, Prescott, AZ, Sedona, Flagstaff, and much of Northern Arizona. We meet the highest standards in professional cleaning of area rugs, with rug wash specialists having earned the highest training, including certification as WOOLSAFE FIBRE CARE SPECIALISTS through the WOOLSAFE ORGANIZATION. Such extraordinary certification ensures our client's area rugs receive the highest quality care.
Call us for more information on area rug cleaning at 928-445-1718, visit our website at www.ArizonaOriental.com, or stop by Monday through Friday from 10:00 am to 4:00 pm at our rug washing facility at 565 EZ Street, Prescott, AZ 86301 (pickup and delivery also available). 07-14-2020

Fill in for a Direct Response