You might run into a word or phrase that is just plain confusing. Luckily, the Arizona Oriental rug cleaning experts are here to help you. Sprouts are frequently referred to as "rug sprouts" and make it sound like something is growing on your rug, which is confusing.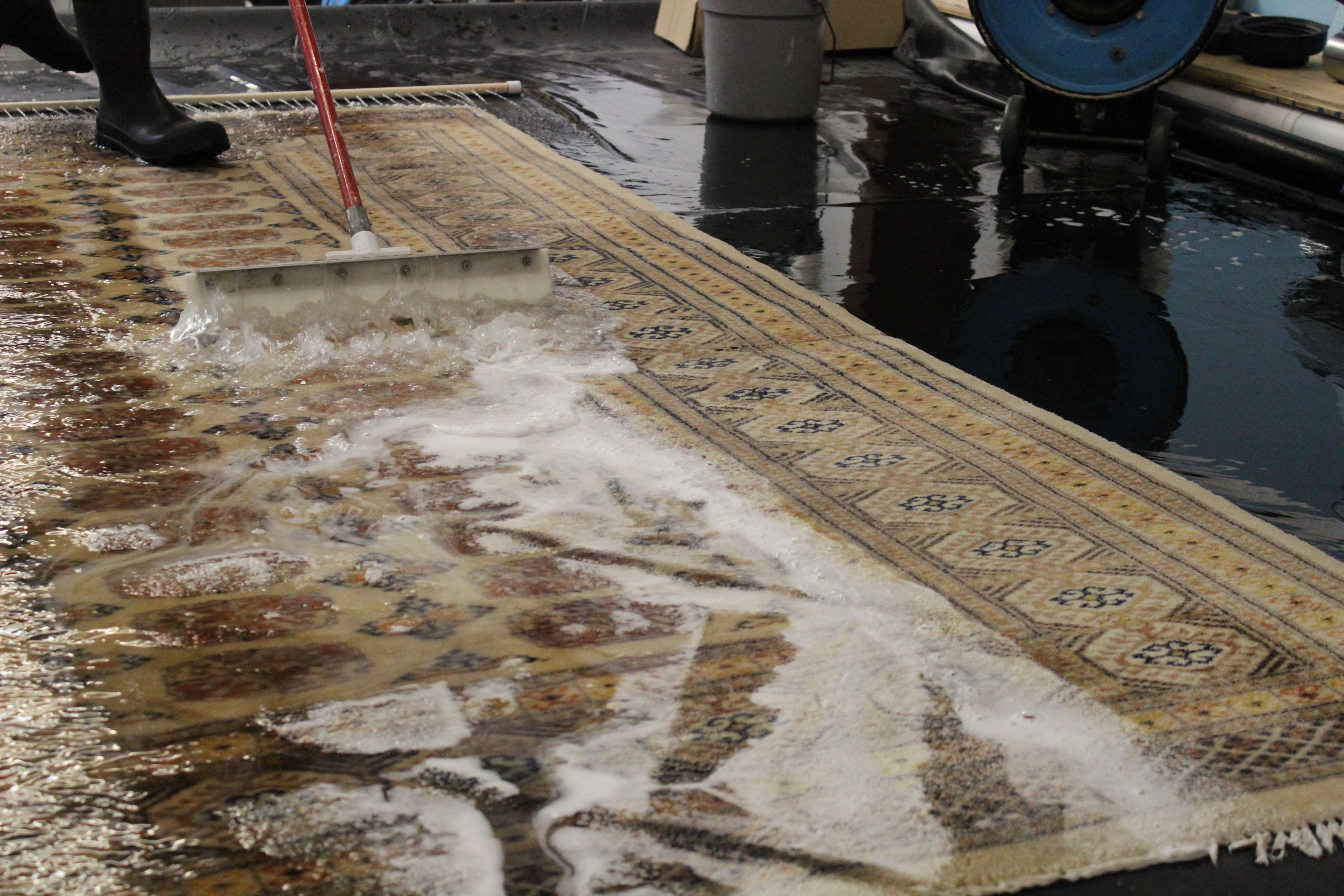 Hi Y'all, it's Ruthie here with Arizona Oriental & Specialty Rug Care in gorgeous Prescott, AZ.
Sprouting is quite typical and doesn't mean your rugs have flaws or problems; it happens. However, tending your rug is far easier when you use a premium Prescott area rug cleaner.
In rugs, sprouting refers to threads that seem to separate from the rug and protrude farther than the other loops and threads. They resemble loose tufts that stick out from the rug's pile.
Because of its density, wool accumulates more sprouts and impurities in its threads.
The rug will last longer if it is cleaned frequently, besides keeping it clean. Therefore, the frequency of cleaning is just as crucial to wool rug maintenance as any other factor.
The frequency should be high enough to stop fiber sprouts from forming and low enough not to harm rugs. The duration varies depending on several variables:
High foot traffic: It should go without saying that the more people walking through an area, the more dirt will accumulate.

Where to put an area rug depends on how much traffic it receives. A house has different areas with more and less foot traffic. These will need cleaning more frequently.

No pets or pets: The IICRC estimates that a home without pets needs 1-2 cleanings per month on average. When referring to pets, the number rises to 4–7.

How careful are you? Management of resources is frequently neglected. For example, if you are worried about the rug being damaged, you might only need to vacuum it once a month.
Damaging effects could result from frequently spilling on carpets and wearing shoes on rugs.
Besides routine cleaning, the IICRC advises hiring a professional at least once per year. Having wool area rugs professionally cleaned with Prescott Valley area rug cleaning experts is the best way to clean them.
Be always careful to avoid having to spot clean! Although wool rugs can withstand a lot of abuse, they still require maintenance from the best Prescott Valley rug cleaner.
Get Help With Rugs Sprouts From Prescott Valley Rug Cleaning Experts
Keep in mind that a clean rug is a rug that can last a lifetime, and until next time, relish your floor's incredible work of art.
No matter the type of rug you have, if it has to be cleaned professionally, you can contact Arizona Oriental & Specialty Rug Care in Prescott or fill in the compact form here for a direct reply.
You can also check out our customer reviews from Birdeye and Yellow Pages
Prescott, Prescott Valley, Sedona, Flagstaff, and the rest of Northern Arizona are all places that are Arizona Oriental & Specialty Rug Care services. Our rug wash specialists have completed extensive training. As a result, they are certified as WOOLSAFE FIBRE CARE SPECIALISTS by the WOOLSAFE ORGANIZATION, ensuring that your rug will be cleaned to the best possible standards. With this level of accreditation, we know that our client's area rugs will always be treated with the utmost care.
We clean area rugs and welcome your inquiries at 928-445-1718 via our website at www.ArizonaOriental.com, or in person at our rug washing facility at 565 EZ Street, Prescott, AZ 86301, Monday through Friday, 10:00 am to 4:00 pm (pickup and delivery also available). 07-14-2020

Fill in for a fast response