Mold can grow on rugs, even ones made of inorganic materials. And if mold grows on rugs, it should be addressed as soon as possible, as mold can grow and spread quickly.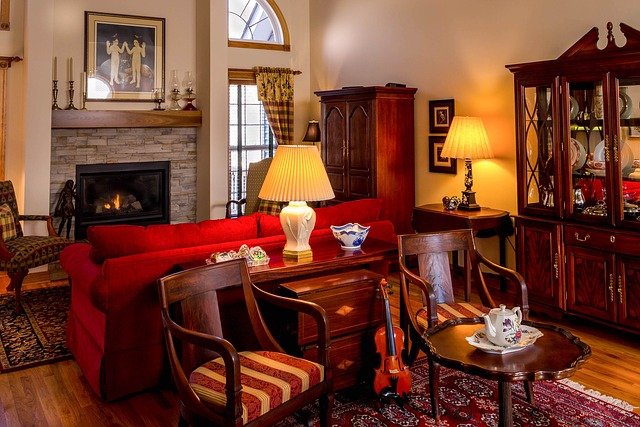 Hi there, it's Ruthie from Arizona Oriental, and I want to go over the mold issue. Seeing damper weather isn't far away.
However, because mold can grow beneath the rug or inside its threads, it might be difficult for the typical individual to tell if their rug has mold. According to the rug cleaning experts from Arizona Oriental & Specialty Rug Care, here's how to tell whether your rug has mold.

Strange Musty Smell Needs Area Rug Cleaner
One of the telltale indicators of mold growth is a musty, basement-like smell. You may have become oblivious to the smell if you spend a lot of time at your house or place of business, but anyone who enters your area will. If you notice a musty stench or a visitor mentions it, you should have your rug tested for mold.
Age of Your Rug
Even when they know it's time to replace their rugs, most people are adamant about keeping them. The older the rug, the more susceptible to mold growth it is. Many people mistakenly believe that the musty mold smell on their rug signifies their rug's age.
Dampness
When rugs are exposed to water for even a short amount of time, mold grows quickly. There could be a leak on the floor if your rug has moist spots. Rugs in basements are more likely to develop mold in general. If a leak occurs, it should be cleaned and dried as soon as possible to avoid mold growth. Mold can quickly thrive in even the smallest quantity of moisture, such as from a spilled drink.
Allergies
Mold causes allergies in most humans, as well as asthma and bronchitis. If someone in your home has these problems suddenly, you must have your rug inspected for mold. These symptoms, however, do not affect everyone.
Weird Coloring
You may notice greenish or blackish spots on your rug if mold growth has been allowed to flourish. Check underneath the rug for mold-based discoloration, as this normally happens before the upper surface.
Prescott Rug Cleaning Fixes Wool Rugs
You'll want to keep your rug in the best condition. To get your rugs cleaned and straightened as best as they can be, seize the opportunity and contact Arizona Oriental & Specialty Rug Care in Prescott or fill in the compact form here for a direct reply. We can give you help or advice.
You can also check out our customer reviews from Birdeye and Yellow Pages.
Arizona Oriental & Specialty Rug Care serves Prescott, and Prescott, and other Northern Arizona areas. We meet the highest standards in professional cleaning area rugs, with rug wash specialists having earned the highest training, including WOOL SAFE FIBRE CARE SPECIALISTS certification through the WOOL SAFE ORGANIZATION. Such extraordinary certification ensures our client's area rugs receive the highest quality care.
Call us for more information on having wool rugs cleaned properly at 928-445-1718, visit our website at www.ArizonaOriental.com, or stop by Monday through Friday 10:00 am 4:00 pm washing facility at 565 EZ Street, Prescott, AZ 86301 (pickup and delivery also available). 07-14-2020

Complete Form for a Fast Response