If you also have a standard carpet in your home, along with area rugs like Persian or Oriental carpets, you shouldn't clean them the same way. For example, trying to steam clean your Oriental rug at home may be tempting, but you should avoid doing so.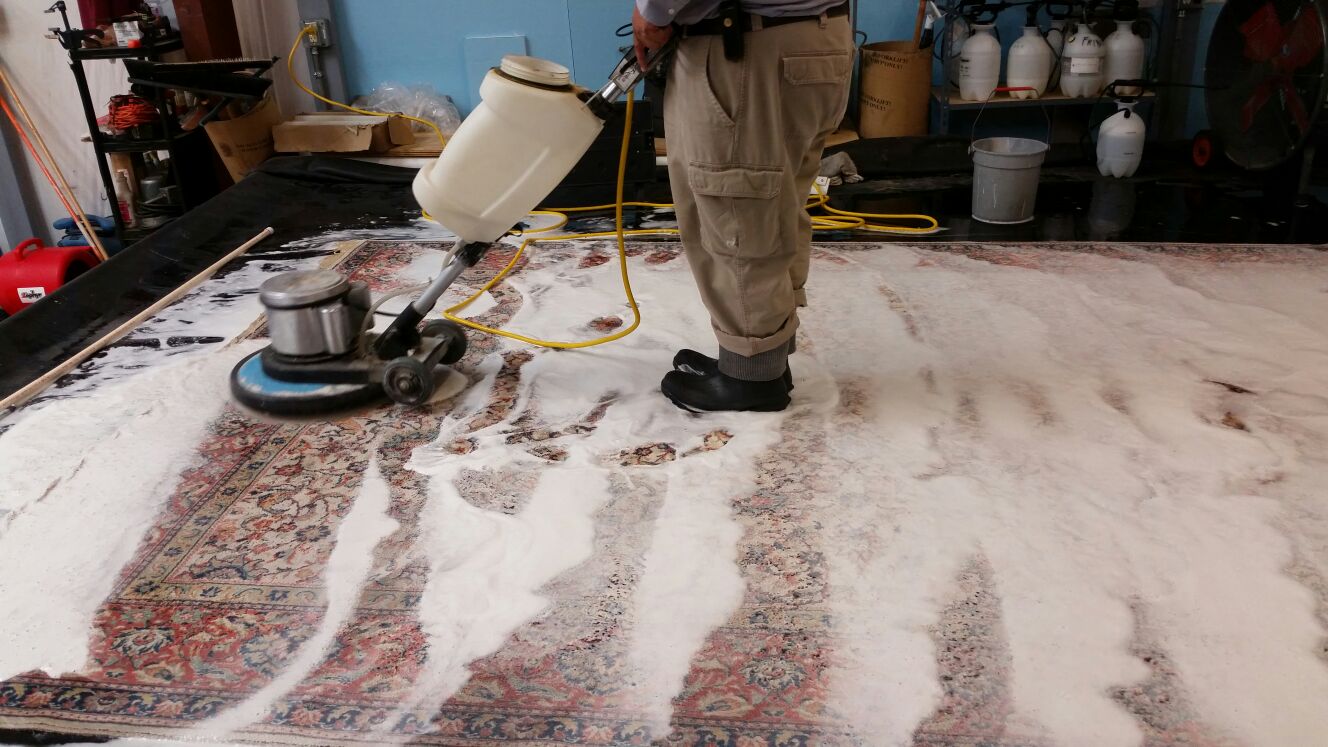 Hi Y'all, it's Ruthie here with Arizona Oriental & Specialty Rug Care in gorgeous Prescott, AZ.
There are a few misunderstandings our customers may have regarding us. Despite our name, Arizona Oriental carries more than just high-priced rugs.
A rug is a rug, but it may signify the world to its owner. Fortunately, as competent rug cleaning professionals, we pay close attention to your rug, whether it is a Persian antique or a bargain find at the local discount store. When you bring your rug to Arizona Oriental, we will clean and care for it just as it was our own. Include your synthetic rugs in this as well.
Pro Area Rug Cleaning Process in Prescott Valley
The significance of the rug to the consumer matters to us. Your rug is the perfect size, color, and design for your home, but you still have to buy it at a local store.
The hassle of having to replace something like that is real! So doesn't it make sense to give your area rug a proper cleaning every so often, regardless of where you bought it?
All carpets undergo the same meticulous procedure to determine the special care they need throughout their time with us.
Each rug is tailored to its cleaning method by beginning with a thorough pre-cleaning inspection that includes a dye migration test and monitoring the deposits of animal urine for dust. This includes the cleaning products and methods we employ.
Expert Rug Cleaners clean oner Rug At A Time
The risk of a rug becoming contaminated by another is eliminated since we never clean area rugs in a batch.
No matter the fiber content (wool, silk, synthetic), method of construction, or origin of your rug, it will require special care. For example, some synthetic fibers, besides being dirtier than wool, require more frequent washings.
Arizona Oriental cleans not just synthetic rugs, but rugs made from any material. Your area rug would appreciate your attention. Besides extending the life of your rug, regular cleaning will make it seem new for years to come.
Regular cleaning and every day vacuuming reduce the likelihood that dirt may become embedded in the rug's fibers.
Keep in mind that a clean rug is a rug that can last a lifetime, and until next time, relish your floor's incredible work of art.
No matter the type of rug you have, if it has to be cleaned professionally, you can contact Arizona Oriental & Specialty Rug Care in Prescott or fill in the compact form here for a direct reply.
You can also check out our customer reviews from Birdeye and Yellow Pages
Prescott, Prescott Valley, Sedona, Flagstaff, and the rest of Northern Arizona are all places that are Arizona Oriental & Specialty Rug Care services. Our rug wash specialists have completed extensive training. As a result, they are certified as WOOLSAFE FIBRE CARE SPECIALISTS by the WOOLSAFE ORGANIZATION, ensuring that your rug will be cleaned to the best possible standards. With this level of accreditation, we know that our client's area rugs will always be treated with the utmost care.
We clean area rugs and welcome your inquiries at 928-445-1718 via our website at www.ArizonaOriental.com, or in person at our rug washing facility at 565 EZ Street, Prescott, AZ 86301, Monday through Friday, 10:00 am to 4:00 pm (pickup and delivery also available). 07-14-2020

Fill in for a fast response