When rug fibers come loose, what happens? Many pulled fibers are vacuumed up. Many are left partially linked to their yarn. This gives the surface a fuzzy "beard" look, or synthetic fibers ball up.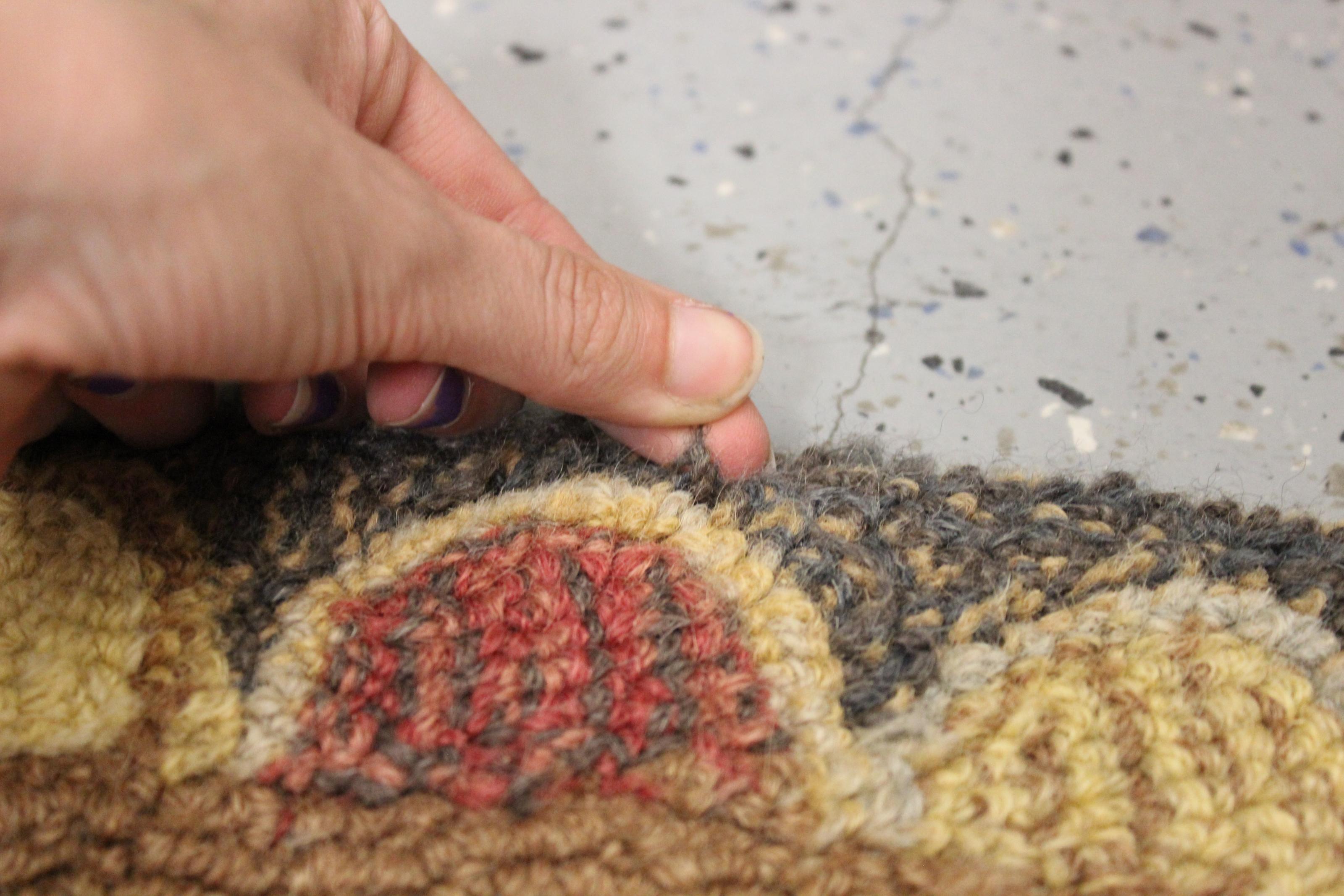 Hi there, It's Ruthie at Arizona Oriental & Specialty Rug Care in Prescott.
Wool fibers are shorter than synthetic fibers (nylon, polypropylene, polyester, acrylic).
Since it's sheep hair, fibers are no longer than 3" or 4"; many are 1" or 2". As with cotton, they are spinning wool fibers that create yarn, and wool's curls and scales bind the fibers.
Some homeowners are good at upkeep. They remember when things were done and when their rug needed cleaning. They vacuum nonstop.
This keeps their rug cleaner and on their floors longer than rugs that aren't vacuumed as often. In addition, regular vacuuming removes dried soil before it can damage rug fibers.
Vacuuming won't harm rugs in most cases unless you use rotating brushes, vacuums, tufts, or long heaps. Vacuuming helps keep rugs clean, but only so much. Using a Prescott Valley rug cleaning specialist preserves rugs.
Rug Care Between Area Rug Cleaning?
Removing your shoes at the entryway prevents you from tracking in moist soil. But have you considered the germs and filth that vacuuming misses? Viruses and germs are everywhere, whether we want them or not.
Some of us have pets that prefer to lay on our rugs and lick them for hours. Maybe your pet scoots across the rug. Our naked feet contain natural oils and creams.
Do you need a cleaning? Arizona Oriental & Specialty Rug Care in Prescott can clean and care for your rug.
What Prescott Valley Area Rug Cleaning Offers
The best way to start keeping your rug clean and looking great is to vacuum it. The only way to clean rugs well is to have them cleaned by a professional company like Arizona Oriental. Rugs have a hard life on our floors; if you care about your rug and your home, you should keep that in mind.
They need to be cleaned well. But, like many of our clients, you might be surprised to find out that cleaning your area rug doesn't cost as much as you think.
If your rug has been in your home for a year or two or longer, it's time to start thinking about a complete cleaning with Arizona Oriental & Specialty Rug Care.
If you need a quick response, contact Arizona Oriental & Specialty Rug Care in Prescott or fill in the compact form here for a direct reply.
You can also check out our customer reviews from Birdeye and Yellow Pages
Call us for more information on area rug cleaning estimates at 928-445-1718, visit our website at www.ArizonaOriental.com, or stop by Monday through Friday from 10:00 am to 4:00 pm rug-washing facility 565 EZ Street, Prescott, AZ 86301 (pickup and delivery also available). 07-14-2020
Arizona Oriental & Specialty Rug Care serves Prescott, Prescott Valley, Sedona, Flagstaff, and much of the Northern Arizona areas. We meet the highest standards in professional cleaning of area rugs, with rug wash specialists having earned the highest training, including certification as WOOLSAFE FIBRE CARE SPECIALISTS through the WOOLSAFE ORGANIZATION.
Such extraordinary certification ensures our client's area rugs receive the highest quality care.

Fill in for a fast response