Regular vacuuming is the best way to preserve the beauty and durability of Oriental rugs. Roughly 80% of a rug's soil is composed of dry particles, which can be as abrasive to the material as sandpaper. Urgent action is required in the event of a pet accident or spill.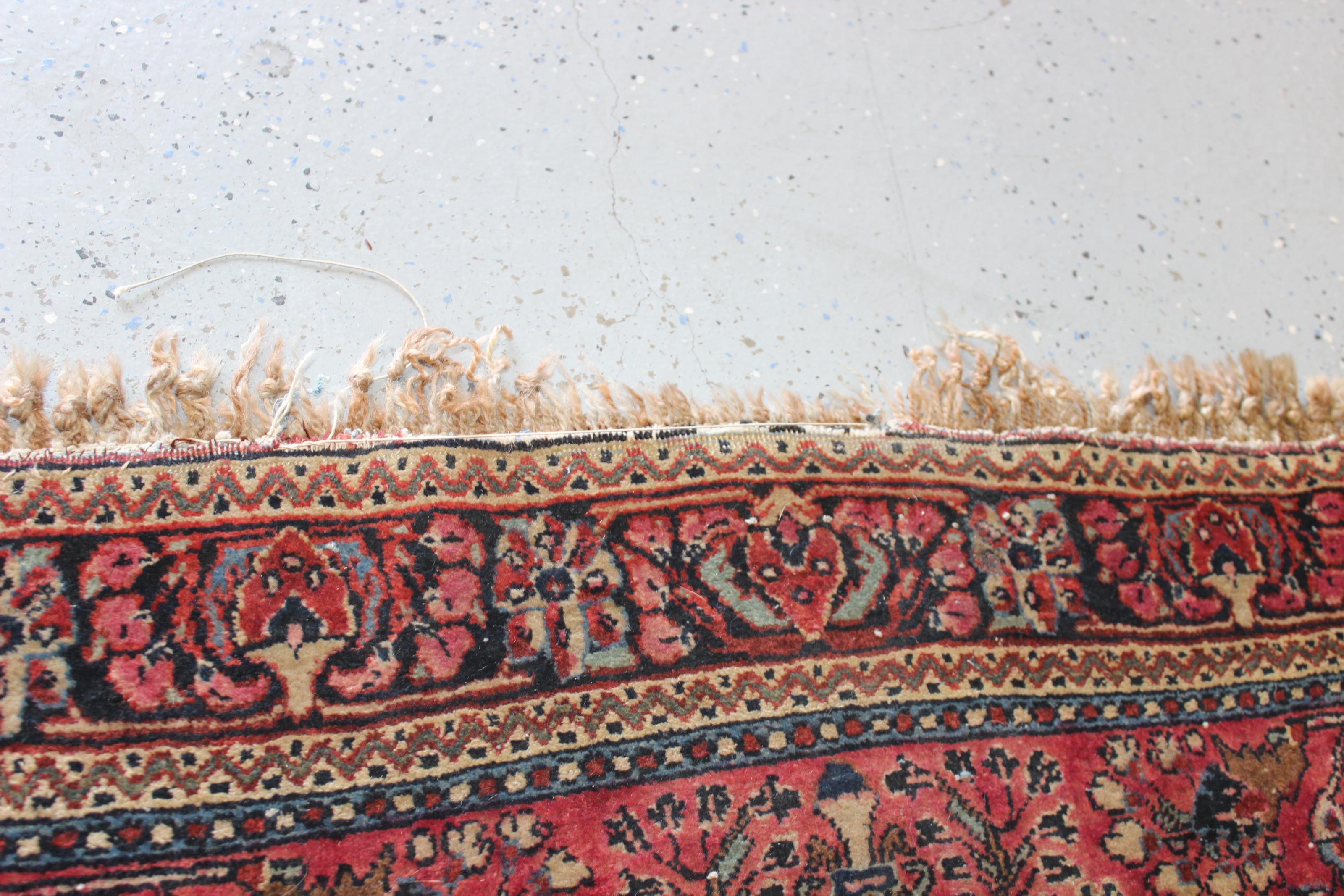 Hi there! It's Ruthie from Arizona Oriental & Specialty Rug Care from Prescott, AZ.
Use a clean white cloth or paper towel to blot up as much as possible. Vinegar and water mixed in equal parts can be applied and blotted again.
Rug manufacturers and experts agree that cleaning a handmade rug every two to four years is necessary.
Rugs in high-traffic areas might need to be cleaned once a year. If dirt is not removed from rugs within that time frame, it will become embedded deep within the fibers and difficult to clean thoroughly. It's incredibly challenging to get the dirt out of thick rugs because of how deeply it's rooted, so seek help from rug cleaning experts in Prescott Valley, AZ.
Oriental Rug Cleaning With Prescott Valley Rug Cleaning Professionals
An Oriental rug should not be cleaned in a home unless there are exceptional circumstances. At-home cleaning methods can't remove the rug's grime and residue over time.
It won't take long for the rug to reabsorb soil, and you can't wash your fringe at home as poor drying means the rug can easily mildew.
At times, you might want to clean your area rugs on your own. However, it's essential to take a careful yet practical approach when dealing with Oriental rugs.
Rugs with delicate Oriental fibers should be cleaned by a professional who understands their special care. Unfortunately, DIY rug cleaners frequently do more harm than good because they scrub too vigorously, use the incorrect cleaning solution, or employ the wrong utensils.
Fringe Repair With Arizona Oriental & Specialty Rug Care
Damage during production, frequent vacuuming, and everyday use are all common causes of frayed fringe. For example, after a rug has been cleaned, the shedding of its fringe becomes more apparent. This is because, after the removal of the sticky gunk, the weak fibers are no longer stuck together.
Fibers that are too weak to be strengthened cannot be strengthened but can be replaced or concealed. You can fix your fringe in four different ways.
1# Reweaving Matching Yarns
The Oriental rug is being rewoven with new yarn. Fringe knots are sometimes worked into with yarn. The ends of the rugs can also be adorned with them. The nap can be re-knotted if it becomes worn.
2# Attaching Pre-Made Fringes
The best way to fix the fringe on a machine-made rug is to attach a new fringe. It's also a cheap strategy to prevent hand-knotted rugs' premature deterioration. The fringe is usually sewn on with a fringing machine. However, if done correctly, hand-sewn fringe is a beautiful addition to hand-knotted rugs.
3# Turning Under Fringes
The fringe is often swept under the rug, to some people's delight. These days, it's not uncommon to see hand-knotted rugs without a fringe.
For more expensive rugs, it's best to cover the turned-under fringe with fabric and sew it in place. Then, those stitches can be undone whenever the owner feels like flashing the fringe again. End finishes of contemporary rugs can be secured by trimming the fringe and applying an adhesive.
4# Secure Ends
Either machine or hand stitching secures the nap. This method is a low-cost stopgap until the rug's owner can afford a more permanent repair. In addition, there is no improvement in the rug's aesthetic quality caused by securing the ends.
Get Expert Rug Care In Prescott Valley
If you search for professional rug cleaning, contact Arizona Oriental & Specialty Rug Care in Prescott or fill in the compact form here for a direct reply.
You can also check out our customer reviews from Birdeye and Yellow Pages
The areas of Prescott, Prescott Valley, Prescott, Flagstaff, and many others in Northern Arizona are all serviced by Arizona Oriental & Specialty Rug Care. Our rug wash specialists have completed extensive training and are certified as WOOLSAFE FIBRE CARE SPECIALISTS by the WOOLSAFE ORGANIZATION, ensuring that your rug will be cleaned to the highest possible standards. All our clients can see their area rugs are in expert hands thanks to this exceptional certification.
Our rug washing facility is open Monday through Friday from 10:00 am to 4:00 pm at 565 EZ Street, Prescott, AZ 86301. We can be reached by phone at (928) 445-1718, online at www. arizonaoriental.com, or in person between those hours (pickup and delivery are also available). 07-14-2020

Fill in for a fast response