Rugs and carpets are often used interchangeably by many individuals. Although both rugs and carpets should be cleaned every 12-18 months, each requires a different cleaning method, especially for stains and odors like pet pee.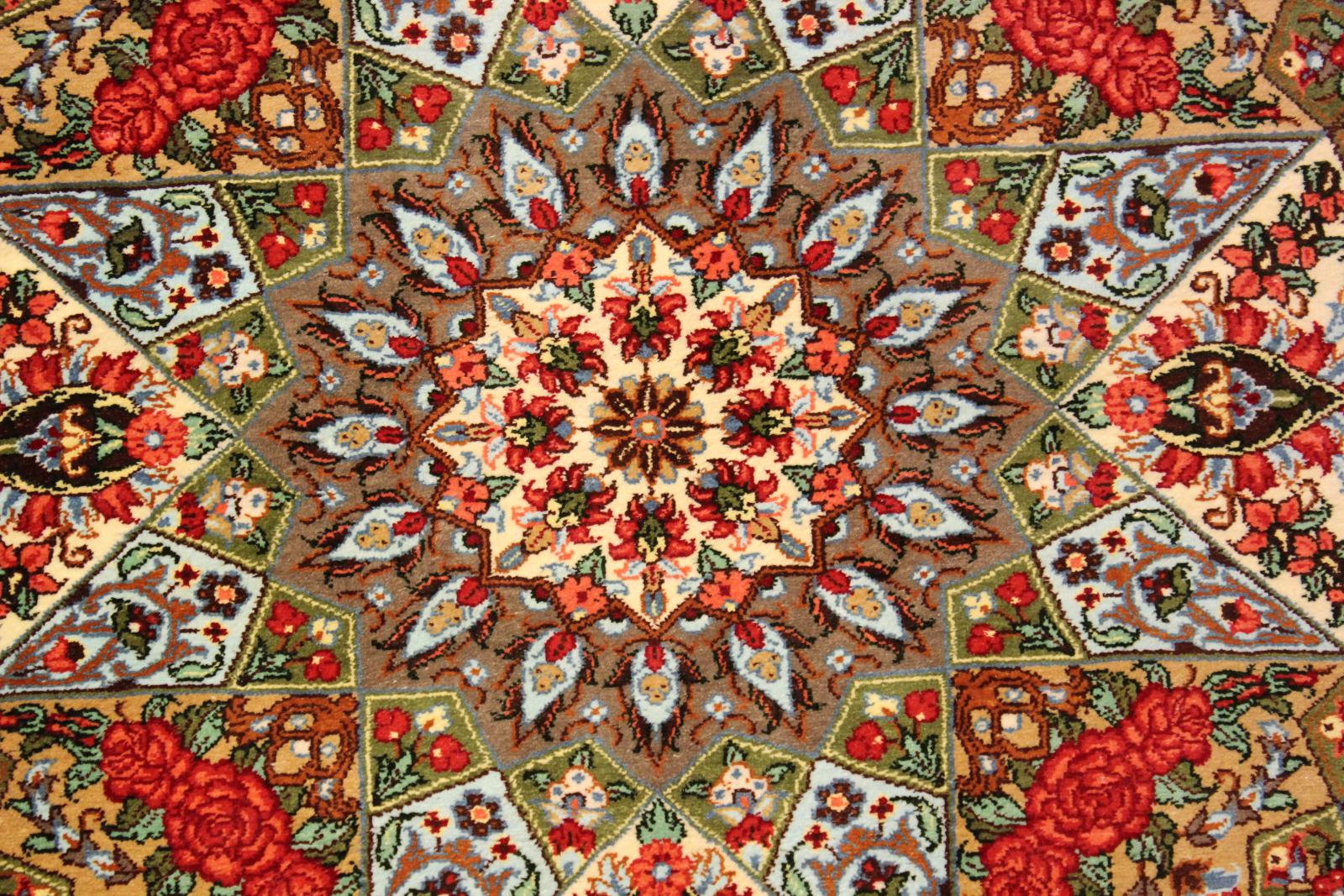 Hi there! It's Ruthie with Arizona Oriental & Specialty Rug Care from Prescott, AZ.
Knowing the difference might help you keep your rugs and carpets in good shape. However, Arizona Oriental rug cleaning experts in Prescott Valley are recommended.
Material
The most significant distinction between area rugs and carpets is how they are made. Rugs are meant to be moved around, whereas carpets are stationary.
Rugs are made of various materials; thus, they cannot all be treated the same way. Each one requires special attention.
Fringe
The ornate border of a rug with loose, hanging tassels is fringe. Fringe does not exist on carpets, but it is very prevalent on rugs. This fringe is delicate, and a vacuum can damage it. Therefore, rugs with fringe require specific care to keep the fringe in good order.
Dry Soil
Rugs also have a higher pile density. This means that the individual strands are closer together than on a traditional carpet.
Dirt and soil tend to collect at the rug's base, where a vacuum cleaner may not be able to reach. Some people beat their rugs outside to get rid of the accumulated filth. We recommend contacting a rug cleaning specialist.
Bleeding
Most carpets are one color. If this color bleeds, it usually doesn't cause a problem. On the other hand, color bleeding can destroy a rug by muddying the design in intricately patterned area rugs.
This is why, to avoid bleeding and fading, it is critical to clean an area rug with the proper chemicals and methods. A typical carpet cleaning solution will not suffice for some materials.
Where To Find Proper Rug Care in Prescott Valley
Because rugs are such an expensive investment, you mustn't entrust their cleaning to just anybody. Instead, hire someone who is proper and has the requisite training, knowledge, and experience to care for your rugs properly.
There are some distinctions between cleaning rugs and carpets. We recommend that professional cleaning be done for proper cleaning. If your carpets or rugs need to be cleaned, make sure you hire a reliable cleaning company like Arizona Oriental.
To get your rugs cleaned, if you want to seize the opportunity, you can contact Arizona Oriental & Specialty Rug Care in Prescott or fill in the compact form here for a direct reply. We can give you help or advice.
You can also check out our customer reviews from Birdeye and Yellow Pages
Arizona Oriental & Specialty Rug Care serves Prescott, Prescott, and other Northern Arizona areas. We meet the highest standards in professional cleaning of area rugs, with rug wash specialists having earned the highest training, including certification as WOOL SAFE FIBRE CARE SPECIALISTS through the WOOL SAFE ORGANIZATION. Such extraordinary certification ensures our client's area rugs receive the highest quality care.
Call us for more information on having shag rugs or any rugs cleaned at 928-445-1718, visit our website at www.ArizonaOriental.com, or stop by Monday through Friday 10:00 am 4:00 pm washing facility at 565 EZ Street, Prescott, AZ 86301 (pickup and delivery also available). 07-14-2020

Fill in for a fast response